It's not that Derek Hoogland didn't enjoy what he was doing, but after 10 years working in the non-profit sector, he felt the urge to try something different. That was when he took the first steps toward starting his own business, Big Lake Manufacturing, LTD. "I was involved in international development and had a 10-year career with Partners Worldwide," Derek says. Partners Worldwide is a charity that supports international small business development through microfinance loans, business coaching, and access capital. "The core principle of that organization was that you could do a lot of good working in the marketplace. You can be called to be a businessperson and it is okay to be a businessperson."
Feeling the need to change career paths, Derek took a job working at a metal fabrication shop as a painter. "I did that for two years," Derek says. "I started thinking of manufacturing as a sole proprietorship, kind of side hustle. It was shortly after we had our first child that I secured my first contract to subcontract the production of aluminum sign backers for a local sign company, and I did that on weekends." After securing a second contract Derek needed to scale up. "I rented a shop, dropped down to four days a week with my main job and also worked 30-40 hours a week for myself. It was crazy, crazy long hours. I didn't see much of my wife and daughter that first year, but that's what it took to get the business going."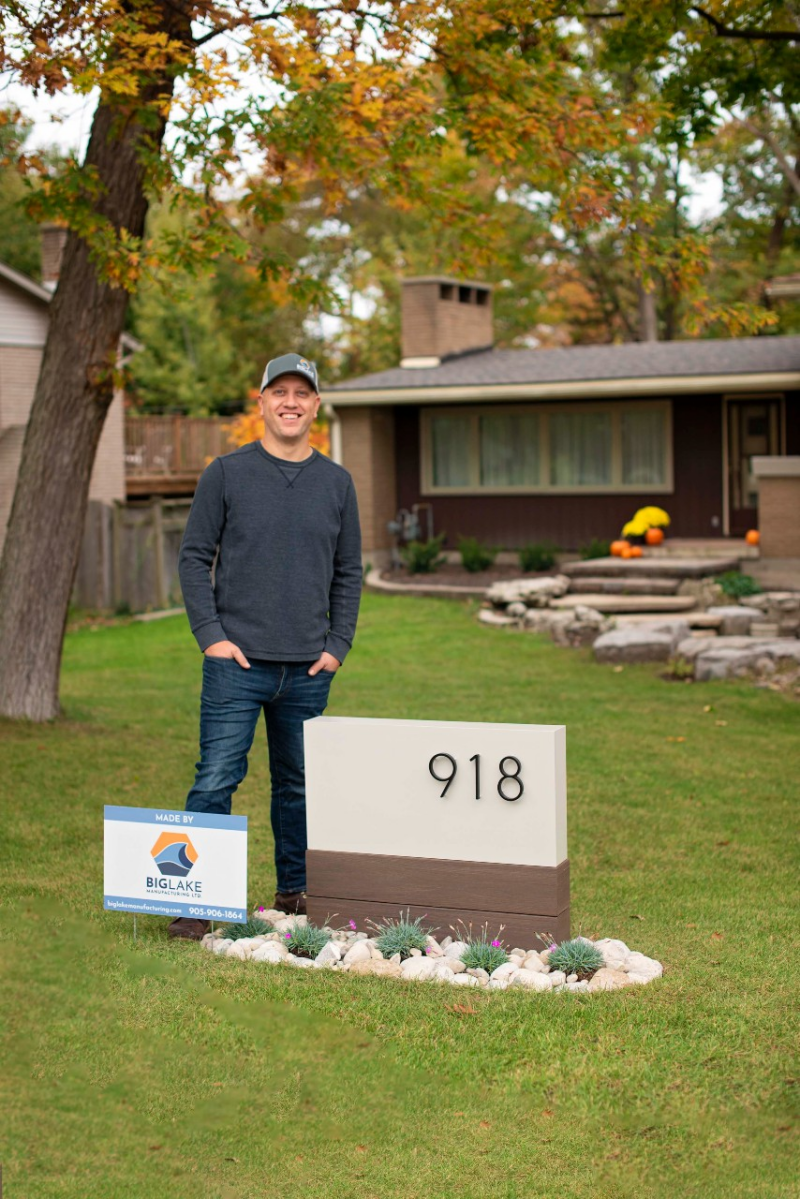 Derek started his business in Hamilton and got a boost from the Starter Company Plus Program. "It is a young entrepreneurship, small business training, and coaching and grant program," Derek says. "Out of 250 applicants, I was one of the 12 winners so I used the $5,000 grant money to buy a new welder. The program helped me create a business plan and gave me access to business coaching." Derek credits the program with helping him make Big Lake Manufacturing his full-time job. "The week before our second child was born I quit my day job and I began working for myself full time."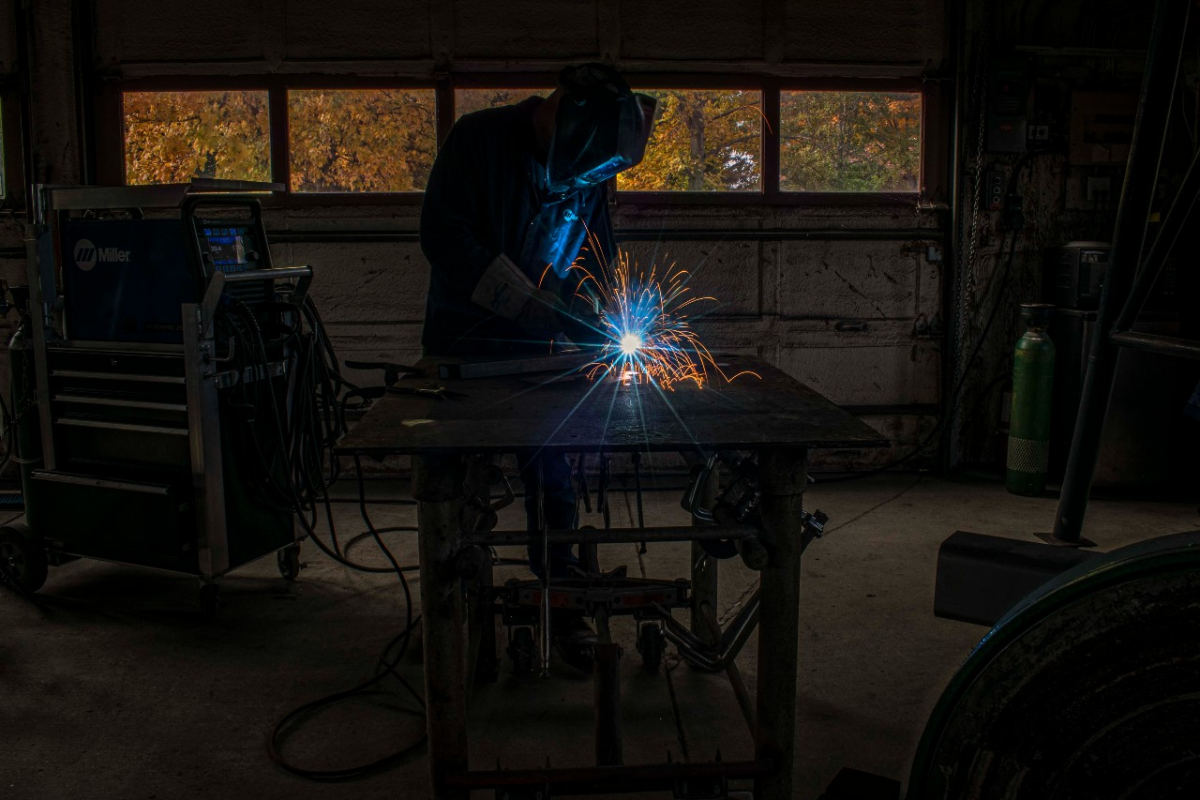 When the COVID-19 pandemic hit, Derek's business started to dry up. His family opted to move the operation to Sarnia to be closer to family. He started slowly in his new surroundings but now has a thriving business. "I really enjoy the community of Sarnia because everyone is so supportive," Derek says. One of his first big jobs was to make a decorative sundial for Moore Union Cemetery. "It is a functional sundial sculpture," Derek, who is 35, says. "I took it on not knowing entirely how I would do it, but I designed it myself and went through the effort of figuring out how to manufacture it in a way that would withstand the elements and serve as a timeless piece that will last forever."
Derek has no regrets about his career change. "In my non-profit career I was doing fundraising and approaching business owners with my hand out," Derek says. "Now I ask business owners how I can help them be more efficient and help their customers."
Derek has recently expanded the business and has begun creating modern street address signs. "People love having a unique address sign that calls attention to their home, but many of those signs quickly deteriorate and don't do justice to the beauty of the house they sit in front of. I saw an opportunity to take my experience fabricating for the sign industry and make that professional look and durable build accessible to homeowners."