Jill Hillman wanted to make a splash when she decided to change careers. "I always grew up with pools," Jill says. "I have my own pool and my other half, Brice League, taught me the construction side of things. With the needs in our community during the COVID-19 pandemic, I said to Brice, 'Why don't we open a store?' He is a welder by trade and I worked at Children's Aid. We just went from there."
Jill started Valley Pools in Sarnia in 2020 and the business has been extremely successful. "I wasn't that surprised because I've always felt I was business savvy," Jill declares. "I sit as a director for an Ontario Board and I sit as treasurer for a non-profit organization, and this has given me a lot of business experience. It was just a matter of how can we re-envision this and what are the needs in our community." So the two put together a plan.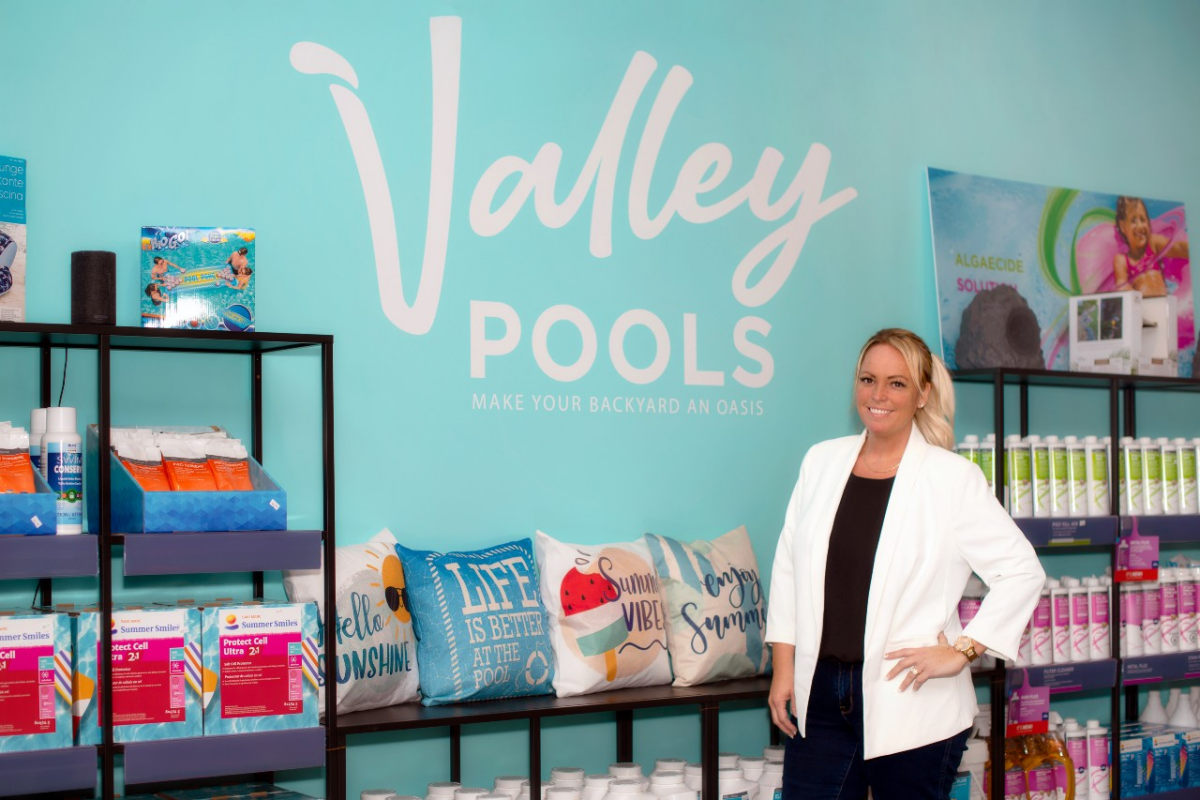 Jill didn't hesitate to make the career change because she figured if things didn't work out, she could always go back to doing what she did previously. She did, however, bring some of her old skills to her new profession. "When we deal with customers, it is more relationship-based," Jill says. "I think that comes from my old profession; relationships are very important when communicating. We're not talking about it costing $30,000 to put in a pool anymore. The numbers are high and a lot of planning goes into it. It's a major investment so we like to make sure our customers are comfortable with everything, and we communicate very well with them."
When it comes to Valley Pools, Jill is filled with pride. "Our store is very unique, and it really helps our business," Jill says. "Our slogan is: Make Your Backyard Oasis." Valley Pools is not just a pool store. They sell everything from bar-b-ques to patio furniture, bathing suits, clothing, décor, and chemicals. "We fill 21,000 square feet by ourselves. People walk into the store and they are wowed because it is so nice." In addition to all things backyard, Valley Pools now offers a Glow Lounge tanning. "It uses blush lights, so it's a combination of red light and UV. Our customers love it," says Jill.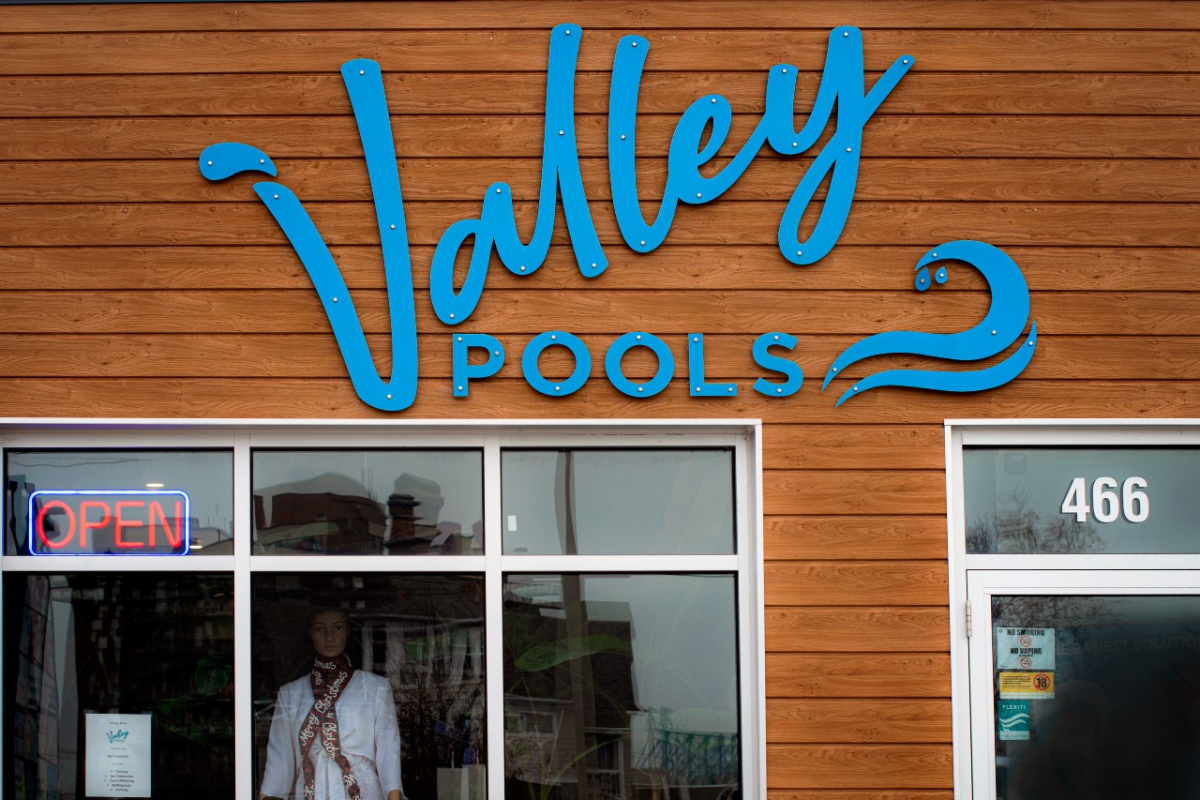 In the pool world, you never know what to expect from one job to the next. "We went to one job for a liner change and to add stairs to the couple's pool last summer and it turned out they needed an entirely new pool. We changed their pool to 40 feet and added water features, fire scaping, waterfalls, and vinyl stairs. We created a whole new backyard. It's the most challenging job we've had because we had to restructure and recreate what we were presented with. But it turned out beautifully."
Jill remains committed to providing the best for her customers and clients. To combat ongoing supply shortages, Valley Pools bought into a Quebec-based pool group, an investment group that allows you to have your own branding and supply chain and helps to network the business. Valley Pools has also partnered with Flexiti Financing. "The interest rate is incredible," Jill says. "We're happy to make it more affordable for our customers if they want extra concrete or want to change your pool. We're always striving to create beautiful backyards full of happy people."