Michele Smeets opened The Overflow Café in February 2017. Formerly The British Shoppe, the name The Overflow Café came to her in a dream. "I saw the café filled with people and more lined up out the door. The café was literally overflowing," she explains. Smeets ran the name past her former employer and The British Shoppe owner, Irene, who replied, "I like it! It's kind of like your cup is overflowing!" This also explains how the café's logo came to be an overflowing teacup.
Smeets worked at the British Shoppe for two and a half years when Irene decided to sell the business. With over twenty years of experience as a baker, cook and server, Smeets decided to take a leap of faith, purchase the business and become her own boss. "Irene made the transition easy by showing me everything I needed to know in the café, kitchen and behind the scenes. The customers have also encouraged and supported me. Everyone wants me to succeed." Some of her most loyal customers are the staff who work at the nearby businesses.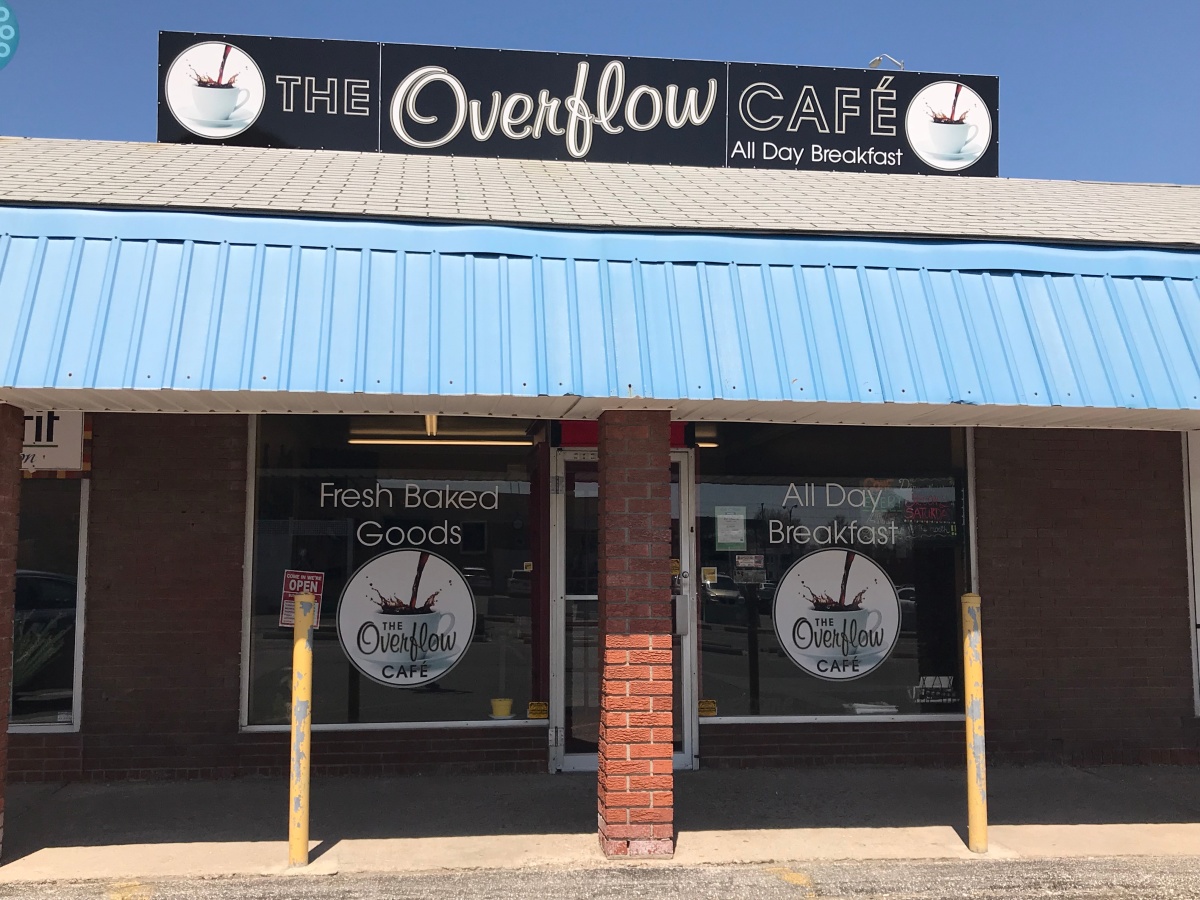 One of the first decisions Smeets made was to remove the retail part of the shop and add additional seating. "We had people waiting in line at the door so it just made sense to add more tables." The Overflow Café serves all-day breakfast, bangers and mash, steak and kidney pie, quiche, loaded sandwiches and salads. "For over thirty years, there has been a food establishment at this location with a loyal clientele. I wanted to keep some of the old favorites on the menu for them and I added new items to attract new customers. The menu has some healthy options too, and we currently offer take-out and have plans to add grab-and-go items like small salads and wraps."
Smeets wants The Overflow Café to expose her customers to some of the many talented people who work and live in Sarnia-Lambton. "I want this place to overflow into the community. I want to support local artists by displaying their work in the café. I want a place for bakers and chefs to be encouraged and live out their dreams. That's my vision." Smeets also dreams of expanding so she can add big, comfy chairs where customers can chat and relax with a coffee and pastry. "In the near future, I plan to open for dinner and have some live, acoustic music in here. There is so much talent here in Sarnia and I would love the café to be a place to showcase it."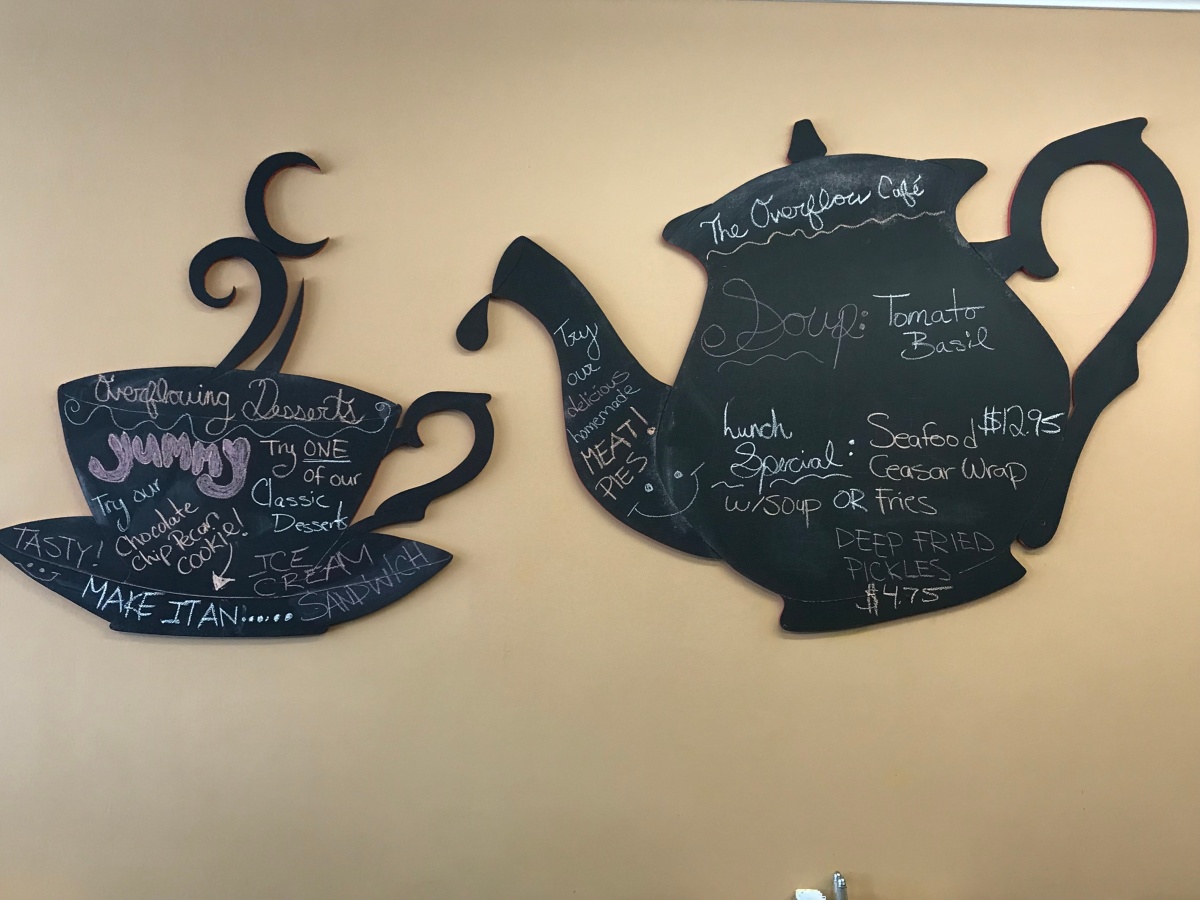 For Smeets, the most rewarding part of owning The Overflow Café is getting to know her customers, seeing them happy and watching them return over and over. "I care about my customers and they care about seeing me succeed. That brings me so much joy. It feels like family just hanging out, eating and telling stories." The Overflow Café, located in the Northgate Plaza at 850 Colbourne Road in Sarnia, is open Tuesday to Saturday 9am-4pm.