Dentistry has been part of the Slipacoff family for over 40 years. Dr. Lennie Slipacoff graduated from the University of Western Ontario's School of Dentistry in 1981 and immediately established his dentistry practice in Sarnia. His wife Cindy was a dental hygienist at the practice for 39 years before retiring earlier this year. With retirement on his mind, he is passing the torch on to the second generation of Slipacoff dentists. "Two of my sons, Ryan and Tyler, and my daughter-in-law, Ekaterina (Katie), who is married to Tyler, have joined me in the practice of dentistry." Each Dr. Slipacoff has their own dental practice, but they share the same space, resources, and equipment. "Every dentist has their own philosophy, and I wanted each of these young dentists to have their own identity and business," he explains.
Throughout his career, Lennie completed extensive continuing education and training in Canada and the United States. "Dental schools can't teach everything. I've told Ryan, Tyler and Katie that their education began when they walked out of dental school, and they need to continue to invest in education and training and challenge themselves to learn new techniques and procedures." Education has always been a priority for him; he was also a professor at the Schulich School of Medicine and Dentistry, University of Western Ontario, from 2006 to 2013.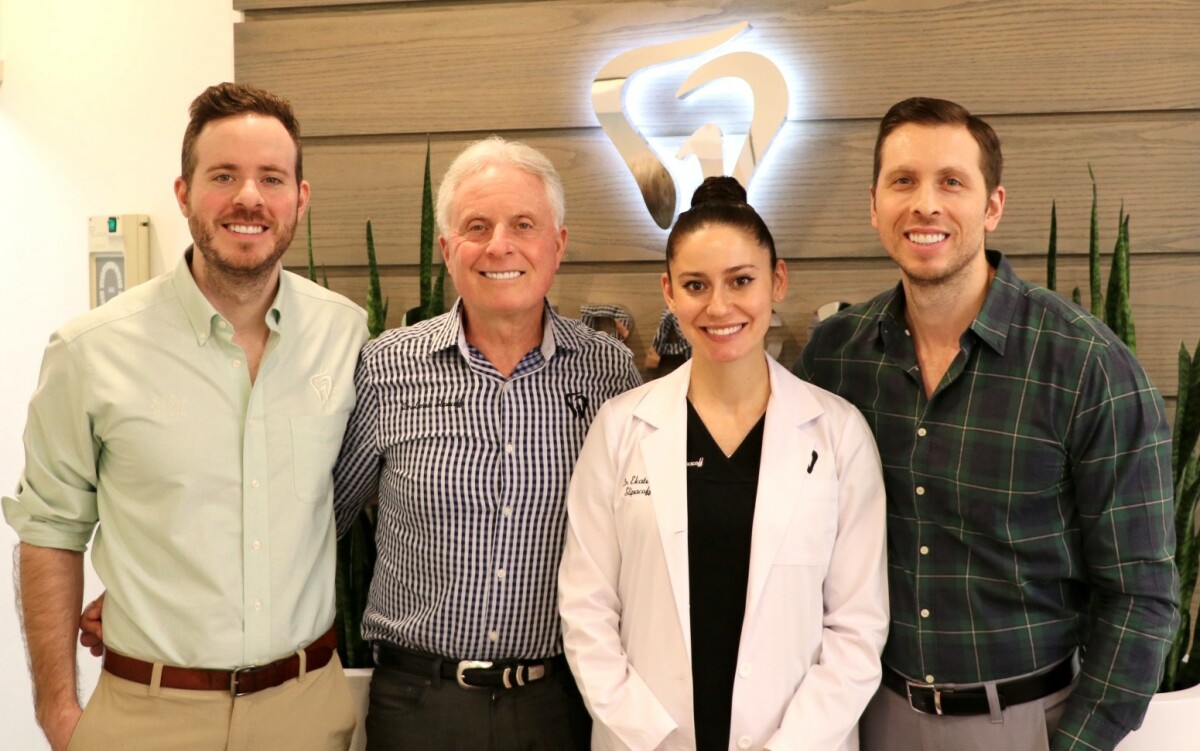 Slipacoff Dental Centre focuses on providing gentle, comprehensive, preventative care. "Dentistry doesn't have to hurt, and it shouldn't hurt if done properly. We focus on educating patients about preventative oral health and periodontal disease, which is the number one cause of tooth loss today. We are proactive, not reactive." Services are available for adults and children of all ages.
Katie joined the team in 2015. "I've wanted to be a dentist since I was a little girl, and I'm in love with this profession. We practice such a high level of dentistry here, and we focus on creating a positive experience for every patient that comes in." She is thankful to have been mentored by Lennie. Ryan, who joined the practice in 2016, agrees. "My father has taught me three important qualities about being a dentist: be informative, compassionate and gentle. I practice with these in mind every day." Tyler joined the practice in 2019 after completing his second degree, Doctor of Dental Surgery, at the Schulich School of Medicine and Dentistry, University of Western Ontario, his father's alma mater. "My dad is an incredible mentor and teacher. It was an easy decision to join this practice."

In 2019, significant renovations took place at Slipacoff Dental Centre, located at 929 Michigan Avenue, and it is now a state-of-the-art dental facility. "Our new facility offers digital x-rays, nitrous sedation, 3D imaging, intraoral cameras, Cerec computer for same day crowns, and more," shares Lennie. They specialize in general dentistry, orthodontics, dental implants, and cosmetic dentistry. "This second generation of Slipacoff dentists have everything they need to provide Sarnia-Lambton with the best dentist care possible."