The Rotary Club of Sarnia started on February 24, 1928. "Sixteen community-minded people met with the City to receive the charter. Today, there are three different clubs, which a lot of people don't realize," says Mike Hurry, the Club President. Hurry has been involved with the club for sixteen years and explains that the three clubs have worked together on several new projects over the last few years. "The three clubs have established an Interact Club for high-school students and a Rotaract Club for young adults. We've also done some combined fundraising activities like the Trip of the Month lottery." The Sarnia club belongs to a district that covers parts of Michigan and Ontario.
Rotarians volunteer their time because they want to make their communities a better place to live. They follow the motto, Service Above Self, and have six areas of focus – promoting peace, fighting disease, providing clean water, saving mothers and children, supporting education and growing local economies. "We do a lot internationally, but also locally. Recently we made a $25,000 donation to Community Concerns for the Medically Fragile to assist with the building expansion at Standing Oaks. We've also made substantial donations to Pathways and Bluewater Health," says Hurry. Fundraising is only part of what the club is all about though, says Past President Carrie McEachran. "There is fun and fellowship at our regular weekly meetings (Tuesdays at noon), and we also volunteer at events outside of Rotary."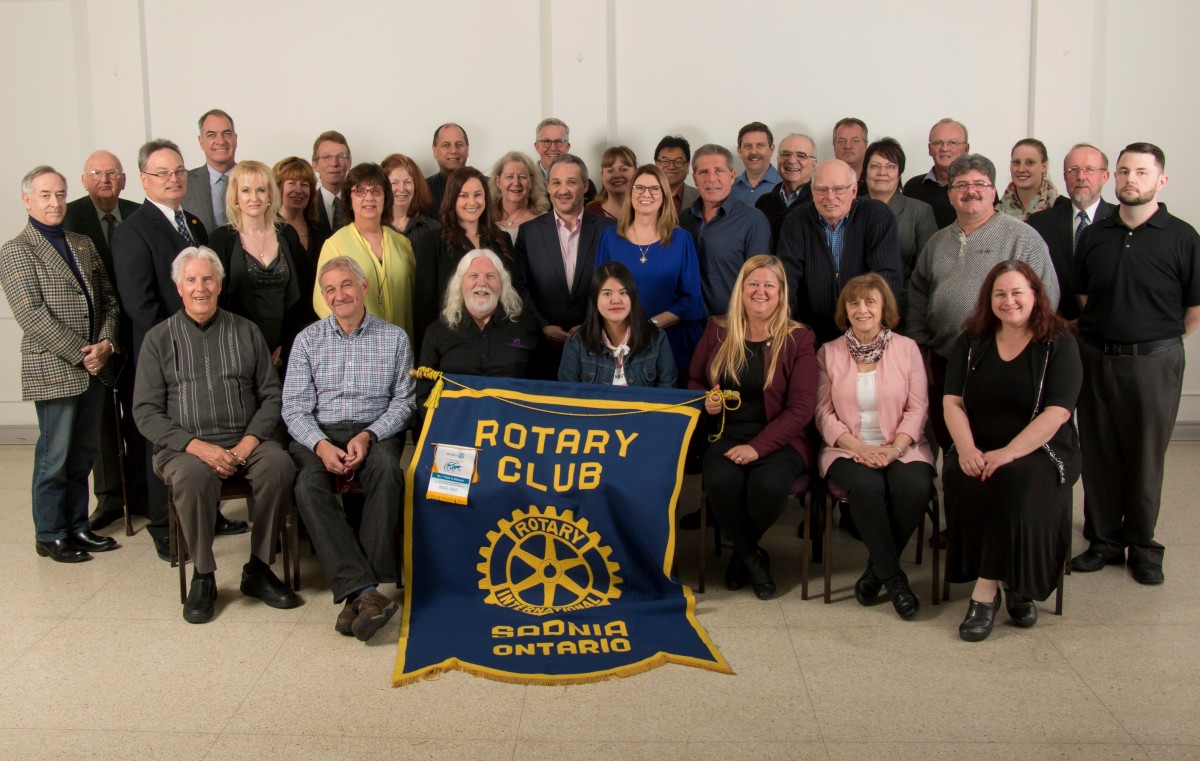 To raise the much-needed funds, the club holds regular fundraisers in the community. The pancake breakfast under the Bluewater Bridge during the Mackinac Boat Race serves over 2,000 breakfasts each year. "We also have the Rotary TV Auction that has been going on for over twenty years, and annually raises about $50,000," says Hurry. "We have long-standing members but also attract youth." The club has 56 members, and between the three clubs there are 120 members. A student exchange happens most years too. "Currently we have a student here from South Korea and we have a Sarnia student studying in Brazil."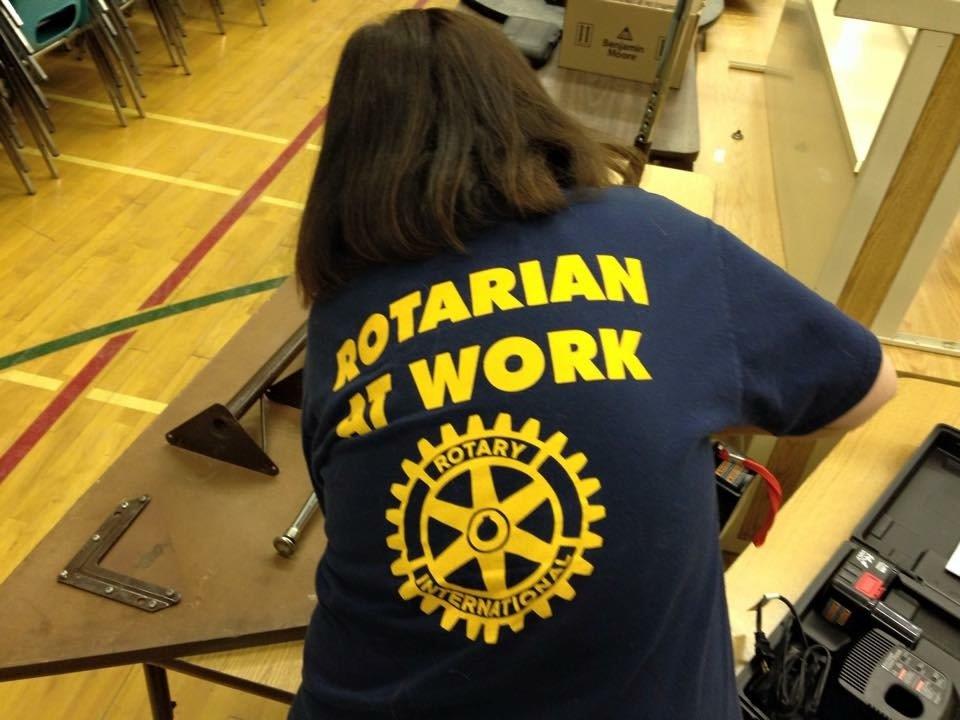 Rotary's international work includes fighting to eradicate polio. "When you have 1.4 million Rotarians working together to raise money and awareness, you can do great things. Between Rotary, the World Health Organization, UNICEF and now the Gates Foundation, you can have a significant impact," says Hurry. "The International Conference is a great way to meet people from literally all over the world and they feature great speakers." This year the annual conference is being held in Toronto where over 40,000 Rotarians are expected to attend. Locally, club members from Sarnia, Grand Bend, London and Watford recently teamed up to ship containers of school supplies to Africa from the old St. Pat's. "I've chaired the special needs children committee and we look at different requests and projects. It's one of my favourite things about the club," says McEachran.