Nicole Lewis needed a change. Having worked in the health care sector for nearly 20 years, Nicole wanted to experience more independence. So nearly two years ago she and her husband, Mike, opened Rustic Scoops Ice Cream Bar Inc. in Corunna and not long afterwards expanded the business with a second store in Petrolia. "I used to go visit my grandparents up north in Little Rapids near Thessolan, Ontario when I was a child and it was fun to hop into the car and go down to the local shop where everybody knew everybody else," Nicole says. "Would I open an ice cream store in downtown Toronto? Probably not. I like the small-town feel; the sense of family and creating memories. Just looking at that five-year-old who is looking through the glass at the ice cream as you scoop it melts your heart. Those are the memories you create."
Nicole didn't have experience working in retail, but that didn't concern her in the least. "I worked in human resources, health and safety, management-level corporate positions and basically with those skills, managing people over time, that is what I brought to the table when I became self-employed," Nicole says. "Having those skills helped me get the business up and going." Nicole also managed the books for her husband's business, another entrepreneur, so she was familiar with the numbers side of being a business owner.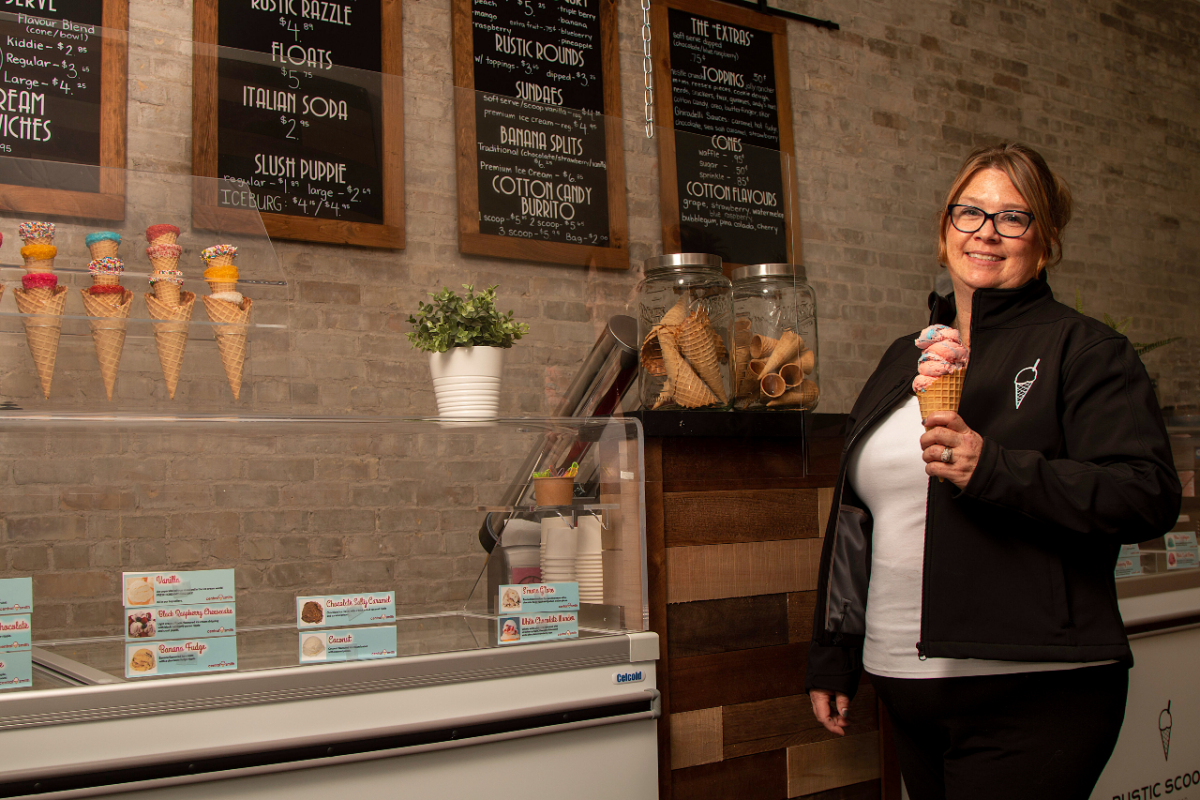 Nicole knew it was time to change careers when she sat at her desk looking outside at others enjoying their lives. "I want to enjoy my kids, my grandkids, my nieces and nephews. This was the solution. Life is too short, and I realized I had to do what makes me happy. This is my happy place." While Nicole worked full time last year while launching the business, this year she decided to resign from her full time job to follow her dream.
The next chapter was an easy choice for Nicole. "I have always wanted to open an ice cream store," Nicole says. "You go back to your childhood and those were the happiest memories, going with your grandma and grandpa to the local store to get a scoop of ice cream." Having a career in healthcare during the pandemic was tough. "I felt the time was right to make the switch, even though it was probably the worst time to leave a fulltime job with full benefits. I just wanted to go out on my own and make my dream come true."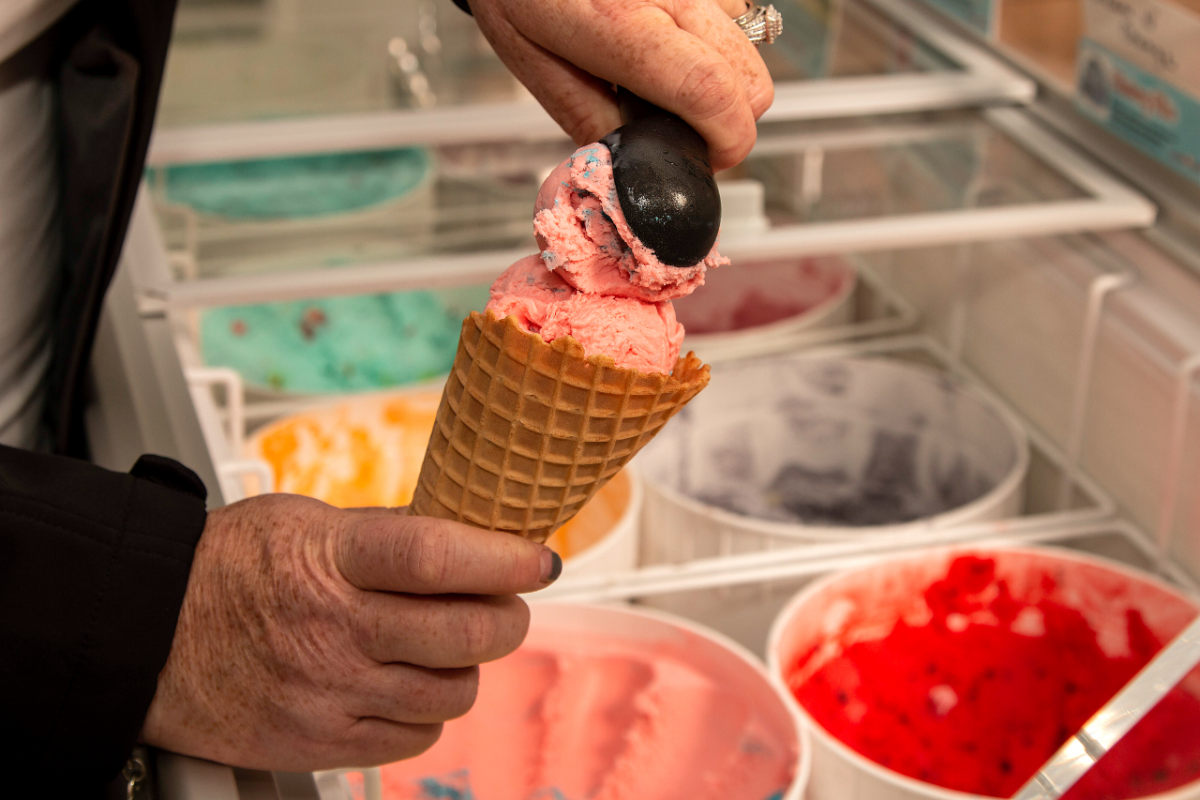 Rustic Scoops features many different flavours of ice cream as well as cupcakes, milkshakes, frozen yogurt, ice cream floats, ice cream sandwiches and Italian soda. Nicole's favorite flavour of ice cream is lavender lemonade. "It tastes like the top of a lemon meringue pie," Nicole says. Nicole's strategy for running a successful business was simple. "I wanted to have a place that was welcoming for families to come in and enjoy the moments they have together."