Student Kirsten Vandenheuvel was all set to work her summer job in 2020 when the COVID-19 pandemic hit. Suddenly the job disappeared and Kirsten needed to come up with a Plan B. "I was scrolling through Facebook and came across an ad for something called Summer Company," Kirsten recalls. "That is put on by the Sarnia-Lambton Economic Partnership and basically they offer grants to students who are going back to school in the fall where, if they can come up with a business plan they'll receive grants. I decided I wanted to apply for it but wasn't quite sure what I wanted to do."
After a lot of thought and planning, Kirsten's Blue Coast Bundles was born. "At the time there were a lot of people who were into shopping and supporting local businesses and I thought about how much I really enjoy getting subscription boxes," Kirsten says. "They are so much fun and a unique way to find new items and I thought I could do something similar, but with local items."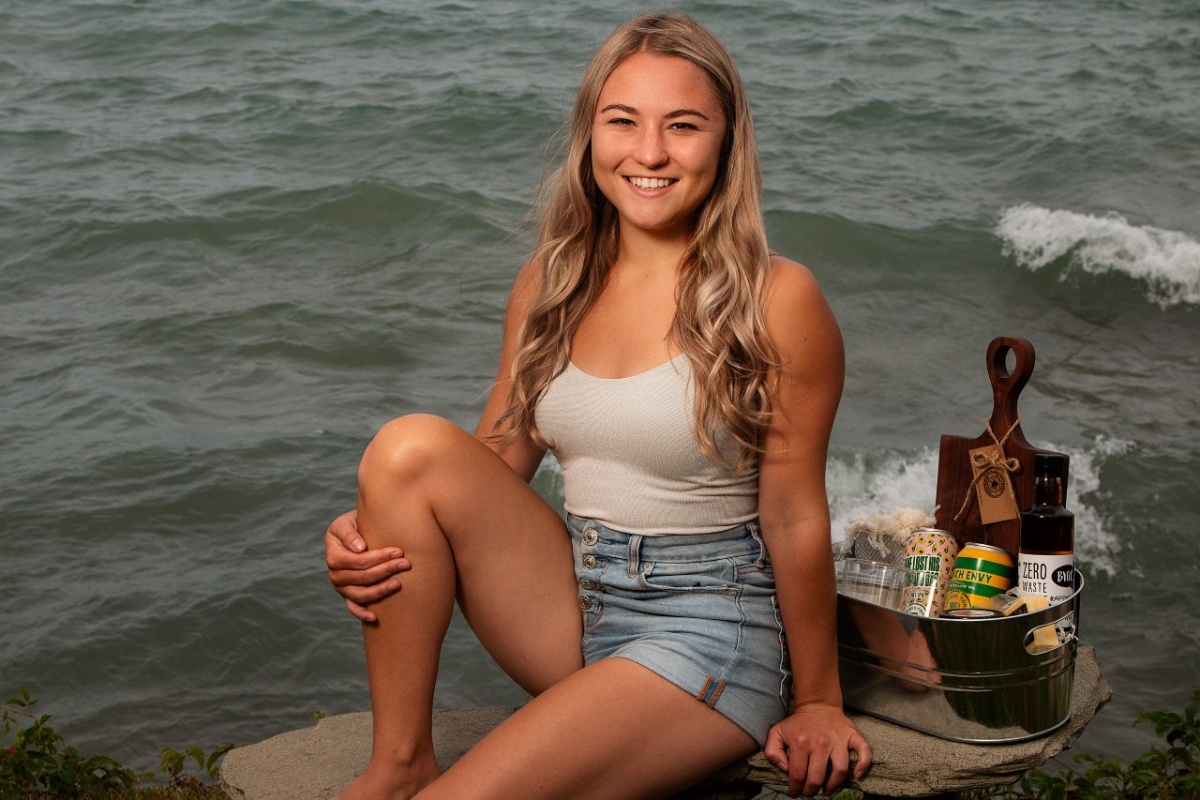 So what exactly is a bundle? Well, it can be pretty much anything. For example, Blue Coast Bundles offers an ongoing Just For Him Mini Bundle which includes hot sauce, socks, charcoal facial bar, honey beer nuts, and a $10 gift card for Refined Fool. Or there are seasonal bundles that are offered for a limited time and feature 4-8 local items. "My biggest goal was to give a unique way to support local businesses and highlight local businesses in the Sarnia area," Kirsten says.
Kirsten is currently in her third year at the Canadian College of Naturopathic Medicine in Toronto to become a naturopathic doctor. She believes in the power of social media which she credits for helping to put Blue Coast Bundles on the map. "There is a Facebook group in Sarnia called Supporting Sarnia Lambton," Kirsten says. "There weren't too many people in the group at the time I joined, but now there are around 20,000 people. I put it out there on a business page, introducing myself and what I was hoping to do and I got so many Facebook likes from that – something like 500 within two days. My Instagram went up to 500 or 600 in two days as well. I was gaining all kinds of followers because people really liked the idea. It helped me gain credibility. Pretty much no business said no to participating."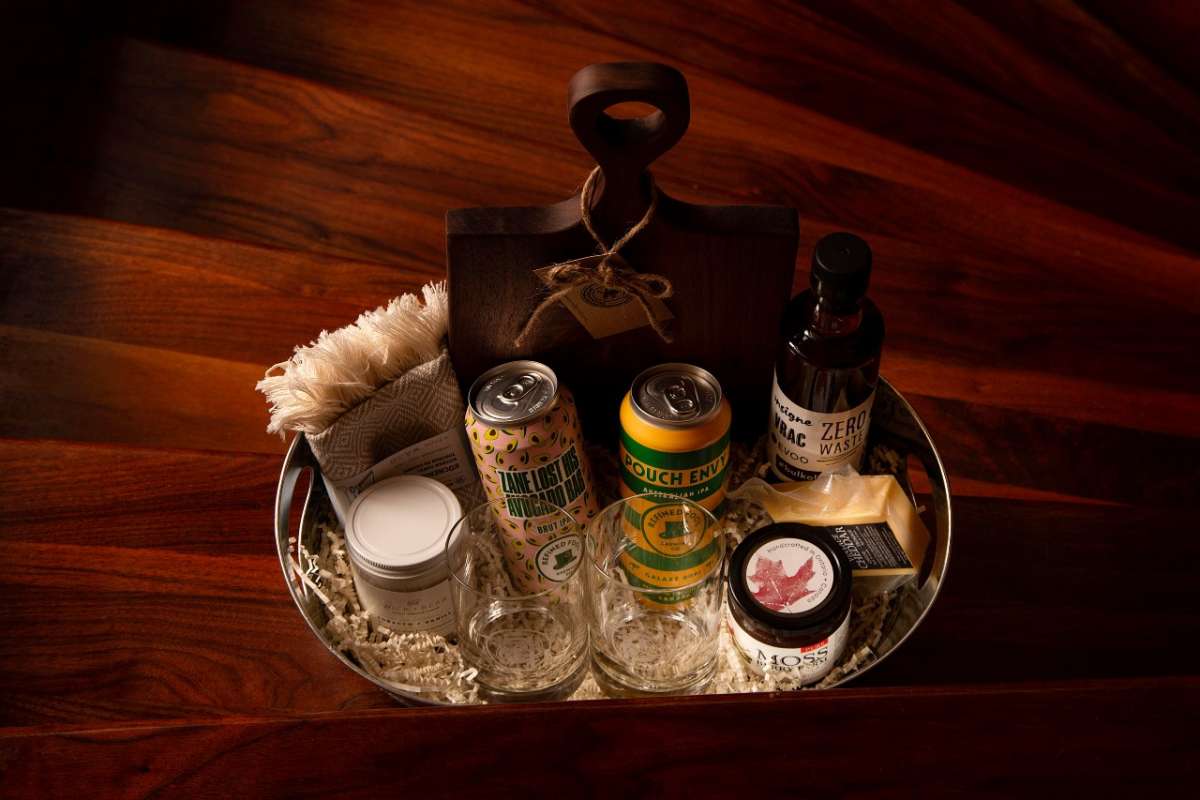 Kirsten started by doing 50 bundles and was thrilled when they sold out. "I do monthly bundles and I also did a Father's Day bundle," Kirsten says. "I did those two around the same time and sold 105 within the first month which was crazy to me. The demand was so high."
Kirsten says the most rewarding part of running Blue Coast Bundles is being able to make local connections with the community as well as supporting local businesses. Bundles can be purchased from bluecoastbundles.square.site. Kirsten offers local delivery or store pickup.