John's Restaurant has seen many changes since they opened in 1964. In that year, John Stathakis bought the house standing at 1643 London Road. The previous owner had already been serving food on the premises. "He would put a small sign out by the road that said 'EAT' whenever his wife did some extra cooking. The first few people that pulled up would get to eat," Leo Stathakis, John's son, explains. "Now they say, 'I'll meet you at John's.'" John quickly turned the small house into a busy restaurant.
The restaurant was a hit with travellers and truckers alike. It sat on what was then the Chicago-to-Toronto Traffic Corridor in an area known as the Golden Mile. When John purchased the house, he converted the front into a dining room for the restaurant and the family lived in the back. However, they soon found that they needed more space. "The current building was built in the 1970's and the original house demolished for parking," Stathakis explains. John had emigrated from Greece and worked as a dishwasher before starting his own business. When the restaurant became too busy for John and his wife Tassia to run themselves, he invited two of his nephews from Greece, George and Louie Perdikis, to join them. Both have been at John's for more than forty years now.
When Highway 402 was built in 1970s, the traffic flow slowed considerably. "When the highway was built, it was devastating to the area. A lot of businesses closed and hotels suffered. John's was an exception; it became a destination. People from Sarnia came of course, but John's grew a loyal following throughout southwestern Ontario." They've expanded the building many times over the years.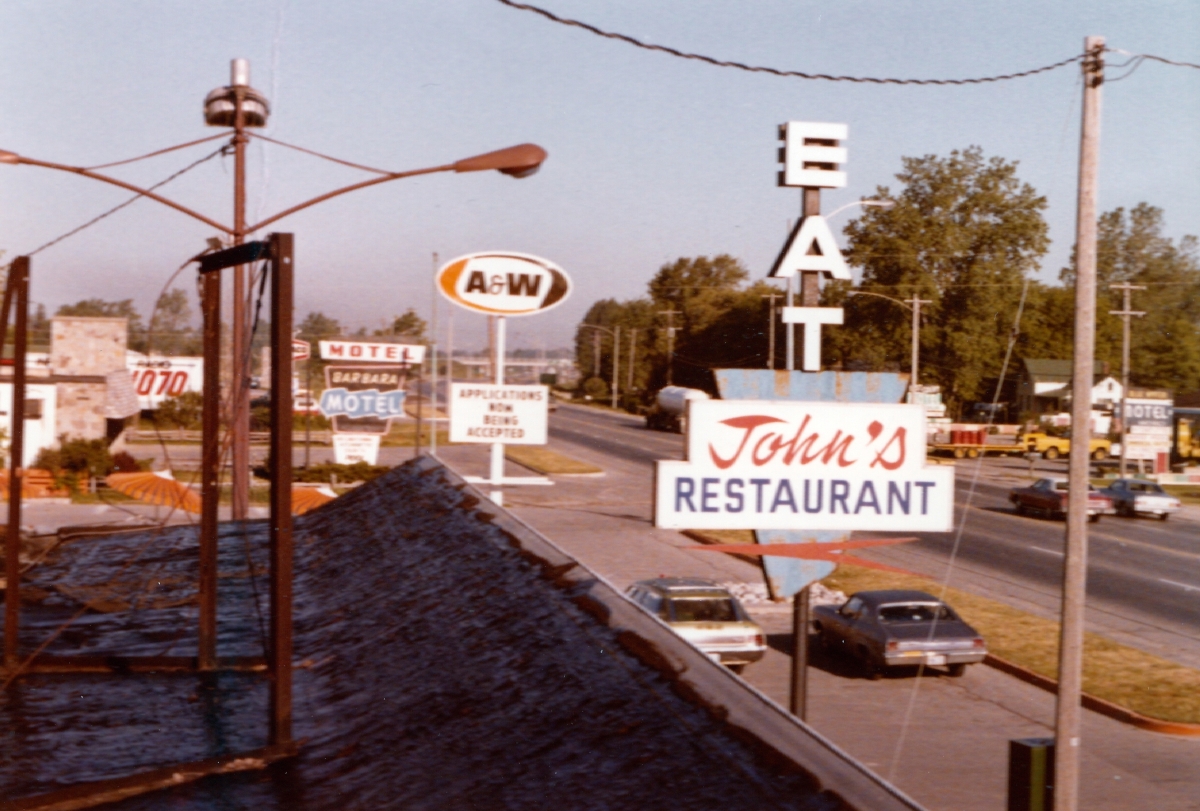 Their continued success comes from the food they serve. Canadian peameal bacon has been a cornerstone of the business. Schneiders recognized John's Restaurant as the number one independent seller of Canadian bacon. However, breakfast isn't the only meal on the menu. "People think of John's as a breakfast place but we have a loyal following for breakfast, lunch and dinner."
In addition to their signature classic dishes like old fashioned pot roast, Greek souvlaki and clubhouse sandwiches, they've become known for new classics such as John's famous fish tacos, gyros and quinoa salads. They focus on serving food that is homemade, including soups from scratch and fresh seafood. "We have a simple menu of fresh, wholesome food and great value. If George has picked up something at the Farmer's Market in the morning, there is a good chance it will be in that evening's special."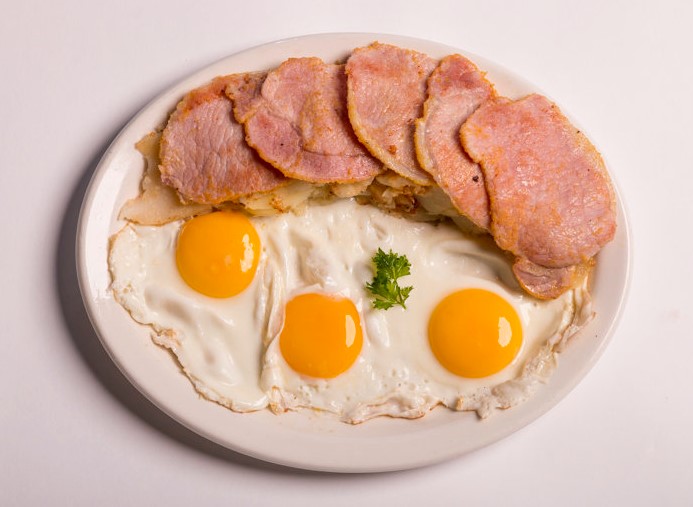 At its heart, Stathakis knows that it is the guests that visit and the great people who work there that make John's unique. "Our loyal guests help spread the word but the secret ingredient is really the great staff. We have people that have been working here from ten to forty-five years." At the end of the day, John's is about people and they have some of the best anywhere.