Being a vegan is a lot easier these days, says Brynn Pearson, owner of Greens Organic Café and a vegan for the last eight years. "I want people coming here to feel comfortable. We do get some people that say they aren't vegan and that's okay. We just encourage them to try it and see if they like it," Pearson says. The original owners opened the café in January 2013. "I started working for Greg and Eddie in April of 2014, after moving home for the summer. I was teaching in Taiwan before that and my sister suggested I approach them." She brought in a resume and started the next day.
By the end of the year, she owned the business. "The owners approached me and said that they would like to move to Mexico and thought I would be a great owner," says Pearson. This wasn't her first experience working in a restaurant. "I started in the industry when I was fifteen by washing dishes on Pelee Island. I lived there with my grandmother over the summer. I've worked in a restaurant over half my life." Through University, Pearson worked at other establishments. Pearson's family has also supported her new venture. "My family is here all the time. My Mom and sister help out and Dad is my handyman."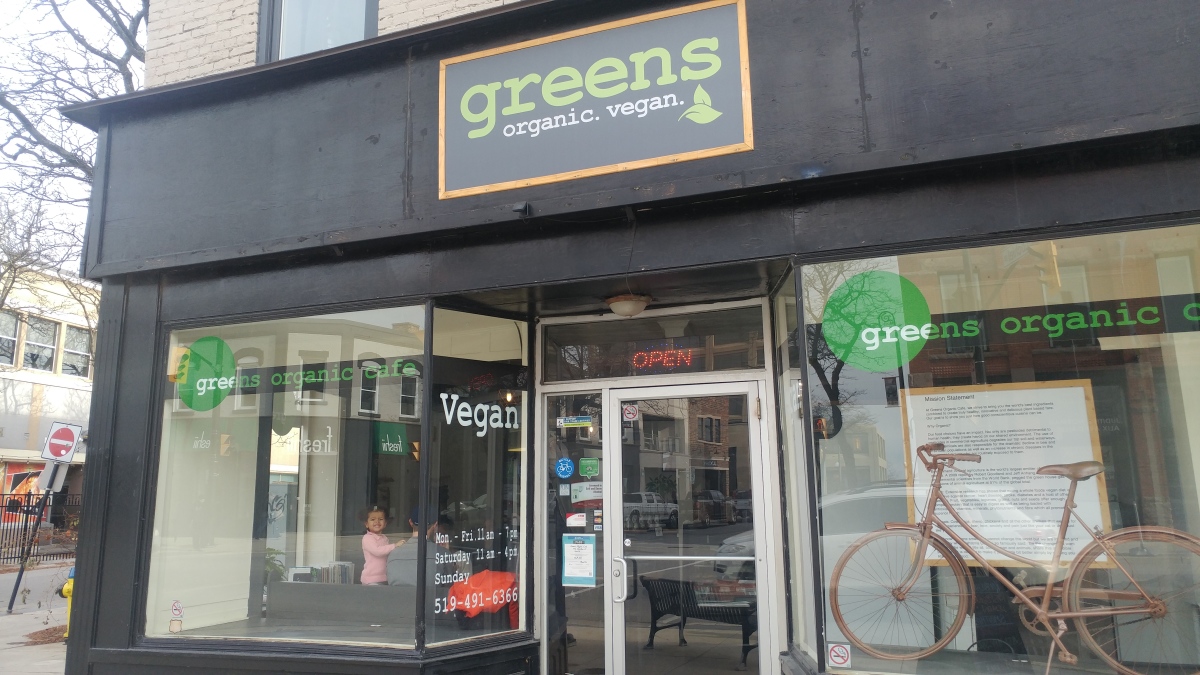 The café is located at 192 Christina Street North and it has evolved over time. They now have seating both inside and on the patio and they serve a lot of take-out as well. Pearson has worked to create a unique experience. Last year they successfully applied for their liquor licence. On Wednesdays they offer new donut flavours. "Eating vegan is a healthy alternative, but we also love donuts!" First Fridays are also a fun night to visit the café. The café employs three full-time people, two bakers and up to five part-time servers. "The staff are all amazing at what they do. They are the best people I have ever met."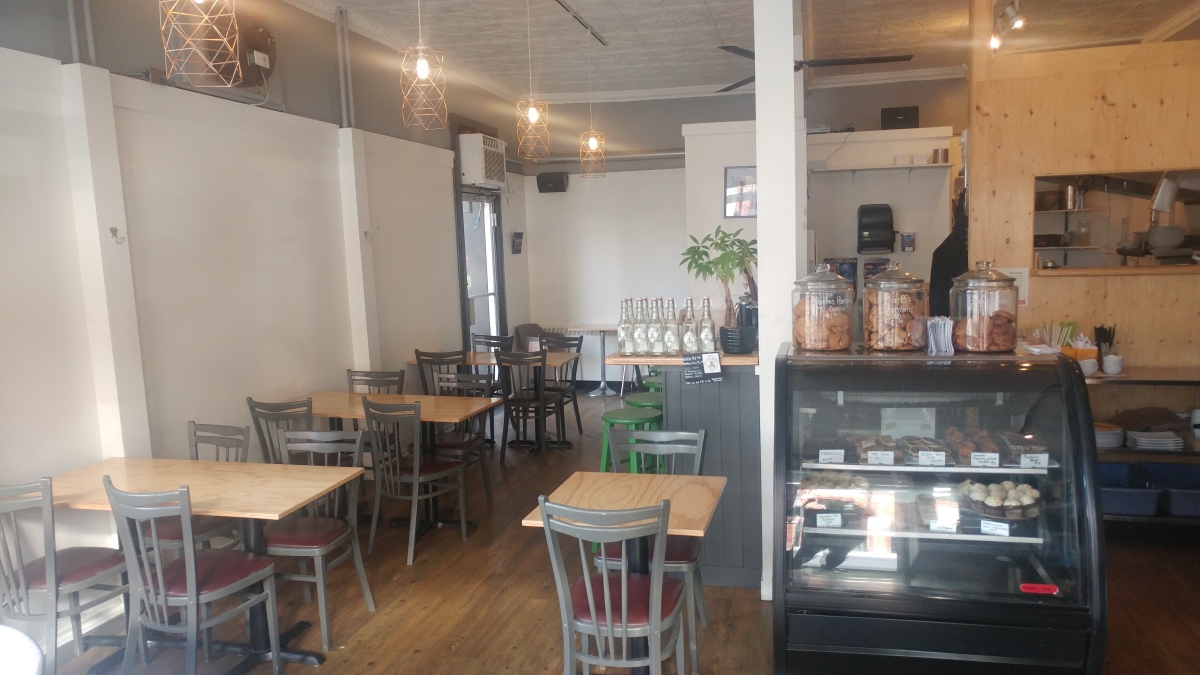 The days of unfulfilling, tasteless and boring vegan cuisine are a thing of the past. "You can do a lot of things with vegan food. We try and get as much of our produce locally and even grow some of our own on the patio. Our basil is doing very well. We make all our own sauces, dressings and soups. We get here very early to make everything fresh." Customers have provided a lot of great feedback that has helped get their flavours down. "We have popular items on the menu but have become more experimental and adventurous with our specials." They update their menu every three to four months. Mainstays include their very popular kale soup. While some may think that being a vegan is for women that do yoga, Pearson can attest to the contrary. "I love when the restaurant is full of guys from the plants that are wearing their blues, and they are eating a big bowl of kale soup," she says with a laugh.