You might say Vanessa Lobodzinski's passion for cooking and for teaching has provided the perfect recipe for a happy working life. She has combined her two loves into a full-time endeavour as the owner and operator of Sarnia's Call The Chef. "We started off cooking breakfasts for folks on weekends in February of 2021," Vanessa says. "I just wanted people to see what our food was like. The vision was always to become a meal kit company." Over time, Call The Chef has evolved into more catering and off-site appearances. "We have been doing brunches at wineries and breweries. We are kind of a traveling chef."
Vanessa is a court reporter by trade, but she has always dabbled in cooking. "Even when I was working for the government, I would work at restaurants and pubs on the weekends or after work when I was younger," Vanessa says. "Eventually I decided to sell my court reporting firm and I opened a restaurant in British Columbia." Vanessa and her husband relocated to Sarnia three years ago and she has been cooking and teaching ever since.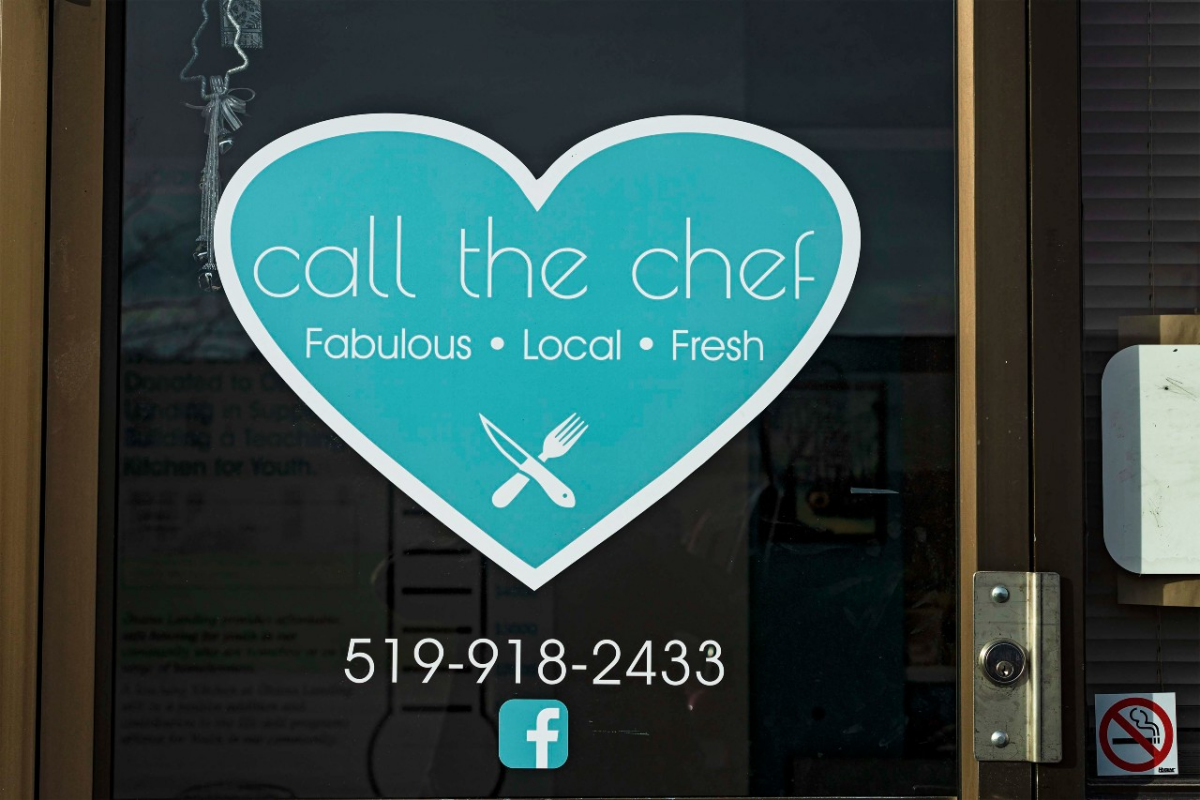 "When COVID-19 first happened, a lot of people didn't want to go to grocery stores," Vanessa says. "It was the same for our family; we tried meal kits, too, and we felt about 75 percent of them were pretty good. There were some drawbacks, though. One was the food wasn't always fresh. And a lot of times you'd get a box and it looked like it had been kicked across a parking lot." Call The Chef's food kits are created from local food, local packaging, and local printing. "We take the ingredients from local vendors and create recipes," Vanessa says.  
Call The Chef was a huge hit during the height of the pandemic, but sales started to slow down as bars and restaurants began to reopen. "If I had to rely on only selling food kits, I would have had to close my doors," Vanessa said. "The catering side of things has really taken off. I needed to get creative and find other ways to generate an income." Vanessa started catering at wineries and breweries and her specialties – things like eggs benedict and stuffed French toast – were a huge hit. "I started at Alton Winery on Sundays and they saw a huge increase in their traffic with people coming for brunch," Vanessa says. "Then I started branching out and doing brunches for other businesses including local fairs."
Taking her business in different directions has been a key to Call The Chef's success. Vanessa's latest creation is stuffed waffle cones. "I was trying to come up with something that didn't require a lot of bells and whistles,' Vanessa says. "I started playing around with waffle batter and started adding things like roasted red peppers, bacon, parmesan, blue cheese. I have five different flavours of waffle cones and then I stuffed them with buffalo chicken or roasted garlic mashed potatoes and I sold them at the Farmer's Market. People went nuts for it."