The Tsaprailis family has been in the restaurant business for over thirty years. Their first restaurant, The Valley House on Vidal Street, was a busy spot serving eggs, sandwiches and burgers. In 1992, they bought the Old Country Steak House on London Line and renamed it The Brigantine. Five years ago, the restaurant was renovated and renamed Big Fish Steak & Lounge. Alex, the Tsaprailis' oldest son, worked with an architect and designer to get the right look. "We wanted a great floor plan, a beautiful bar and an updated, cool look. Atmosphere is important but our focus remains outstanding food and service." And why name it Big Fish? "It's memorable and way easier to pronounce than The Brigantine." Even little kids can pronounce it.
Alex started in the family business at the age of fourteen. He worked his way up the line from dishwasher to busboy to waiter and then to owner. Big Fish continues to be a family-run business. Alex and his sister Stacey run the front of the house, while their middle brother, Gus, runs the kitchen. His parents still come in the morning to open the restaurant and get things going. "Working with family can have its challenges. Some days you want to kill each other but most days it's great. I trust my family. There is always one of us in the restaurant."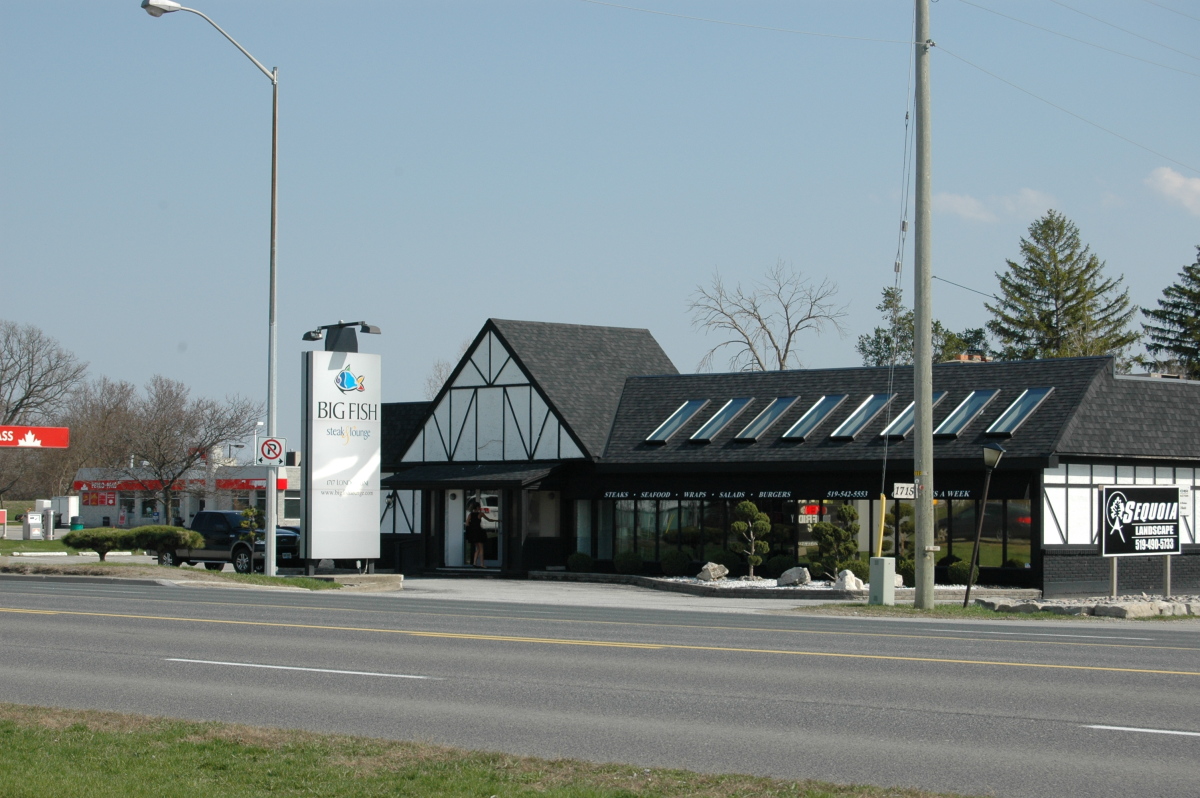 "People don't have to travel out of town for a great meal. We specialize in steak and seafood. All our beef is certified angus beef. And we've got the fish lovers covered too. Our ahi tuna is one of our most popular entrees." Big Fish offers both lunch and dinner menus. They also host functions and parties with a set menu in their banquet rooms. Alex ensures that the wait staff is knowledgeable about the menu and how the food is prepared. "I want to make sure that everything that comes out of our kitchen is top quality and that our service is excellent."
Marketing a restaurant is always challenging. "While we are on social media and do other forms of advertising, our best advertising is word of mouth. That's why we focus on great food and service. If we do our job right then people will come back over and over." For Alex, the most rewarding part of the business is the people he meets everyday and the friendships that he has developed. "When you come to Big Fish, you know I'm going to come to your table to greet you and perhaps even sit down. I talk to everyone. I want to ensure that they had a great meal."
In the end, it's clear that the Tsaprailis family loves what they do. "The fact that we are a family-run business makes us unique. Now my nieces and nephews are here too. My parents taught us a great work ethic and I want to pass that along." Big Fish is open seven days a week for lunch and dinner at 1717 London Line.