As he approaches his 50th birthday, Jason Blais is not even close to retirement. Instead, Jason continues to look to the future for ways he can fine-tune his business, Atlas Technologies, and continue to service Sarnia-Lambton. "A lot has changed since I started this business nearly nine years ago," Jason says, "But business is as strong as ever."
A Licensed Computer/Network Technician and a Microsoft Certified Systems Administrator, Jason previously worked servicing and repairing computers in big box stores in Sarnia before finally striking out on his own.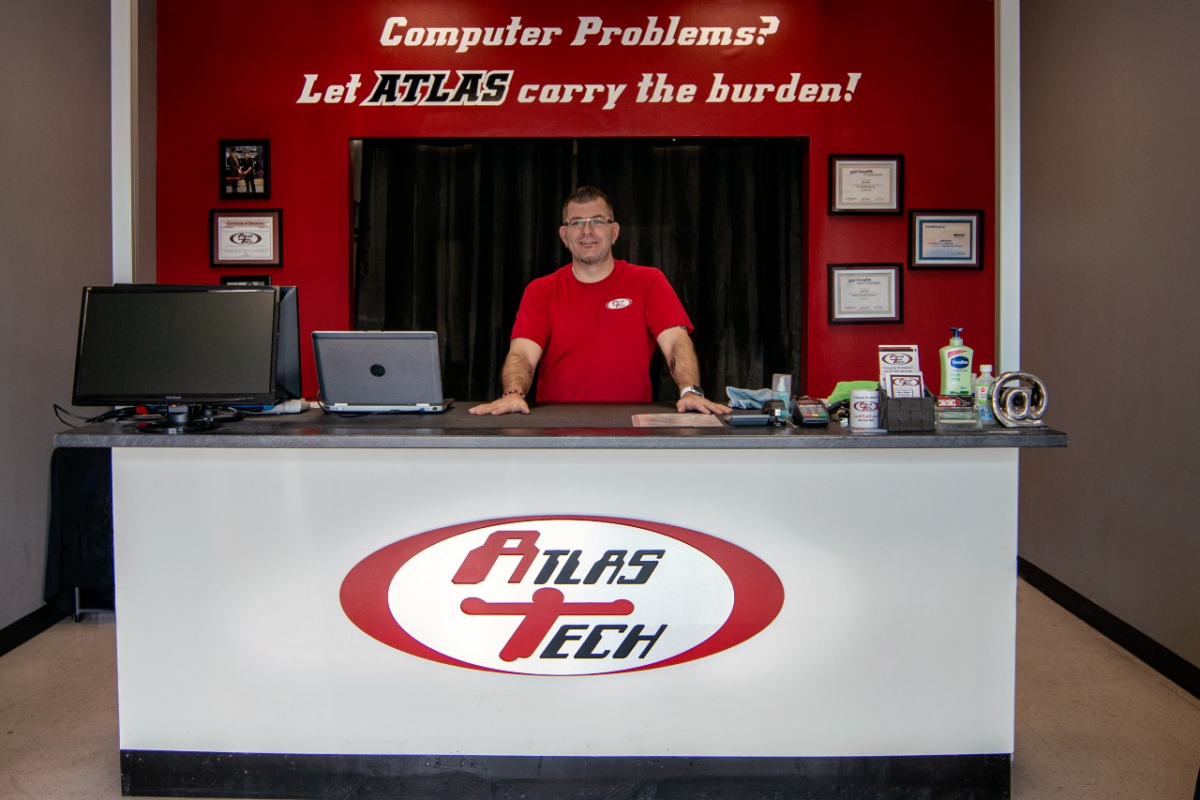 The origin of his business name and his nickname "Atlas" came from a past co-worker. After making a big sale, Jason used to drop to one knee and raise his hands in the air like he was holding up the roof, just like the Greek titan Atlas held the world on his shoulders. Thus, the name of his business Atlas Technologies was born.
When he first opened Atlas, Jason's vision was to be a one-stop shop for everything computer related. He has since modified that plan. "There are certain aspects of the business that I just can't do anymore," Jason says. Atlas no longer offers pick-up and drop-off services or the sale of new computers, sticking instead to refurbished and used computers. "Being a small business I really can't compete with big box store prices on new computers. The way I beat them is with great one-on-one service and continuing to build long-lasting relationships."
Atlas offers PC and laptop repairs, upgrades, tune-ups and routine maintenance as well as data backups and recoveries usually with a two- to three-day turnaround. Jason also offers 'Atlas Express' where someone in need of immediate help can work their way to the front of the line by paying a nominal fee. Atlas works on 5 to 10 computers each day. "Sometimes a repair is as simple as a keyboard replacement and other times it's a hard drive installation, a complete overhaul, or a custom-built computer," Jason says. Jason continues to offer the 'Atlas Guarantee,' a one-year 'guarantee' with every computer he sells that covers all parts, labour and most minor software issues.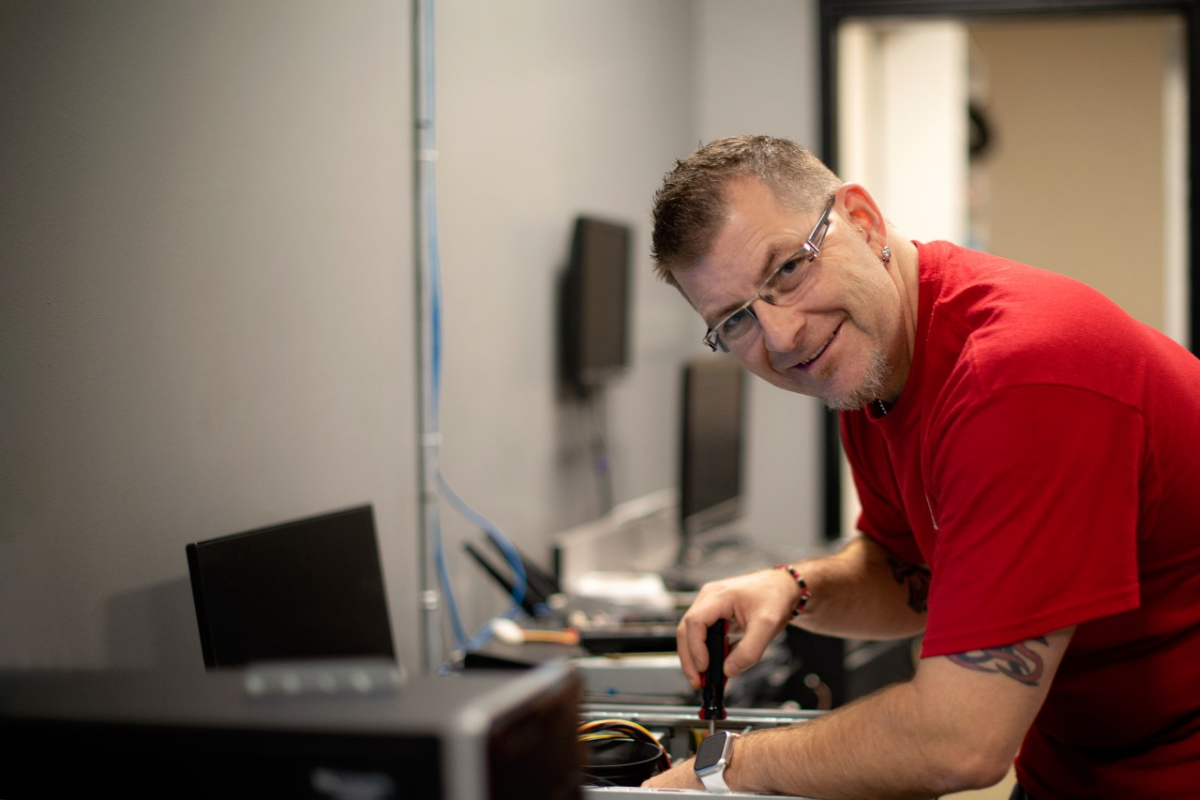 Atlas's track record and growth since he opened in 2014 is something Jason is particularly proud of. "Atlas Technologies has won several Sarnia-Lambton accolades," Jason says, "Atlas has been ranked among the three top computer repair businesses in each of the past six years. When I first started the business, I would say about 1 in 10 people knew about Atlas Technologies; now it's more like 8 in 10 and is still growing."
Jason still has plans to open a second shop. "This store would handle console repair such as PlayStations and Xboxes," Jason says, "There are no console repairs being done in Sarnia, so it's still in the works." At the end of the day, it is good service that drives Jason's business. "My customers mean the world to me, and I am looking forward to servicing Sarnia-Lambton for years to come."