Early in his career as a manager at a local insurance company, Dave Hill knew it was not where he wanted to be. With sports as a longtime passion, his decision was made easier when Jim Stokley asked him to join as a business partner in opening a sporting goods store, Sports Warehouse. Years later, after buying Stokley out, Hill saw a decline in retail sales and an opportunity to develop a business geared toward team apparel. With a new focus in mind, he closed Sports Warehouse in December of 1990, and opened Team Outfitters in January 1991.
"Team Outfitters was always in my head," Hill reflects, as he thought of potential names for his business. "I remembered that at the bottom of a giant mural on the Sports Wearhouse building were the words 'Team Outfitters.' That sealed the deal."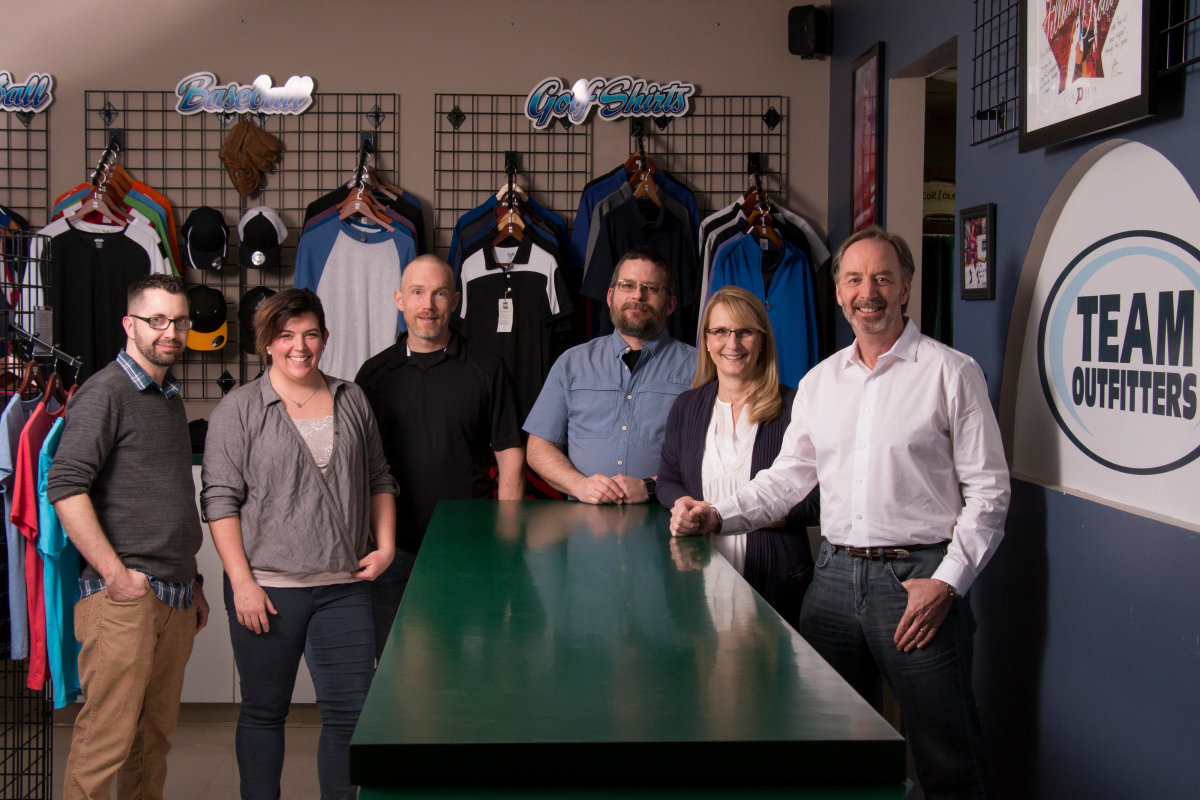 Hill sold the building on Vidal and leased a space for Team Outfitters on the corner of Lambton Mall Road and Exmouth street. As his business continued to grow within the community, Hill decided to expand, and in 1996 Team Outfitters found a permanent home at 105 Mitton Street North, where the business still operates today.
Here, Team Outfitters provides team uniforms, spirit wear, corporate apparel and promotional products. All of these can be custom decorated with their in-house screen printing, embroidery or printed vinyl using high quality inks and machinery to ensure lasting colour, the tightest stitch, and an excellent product.
"Everything is done in-house by our staff of six. Our screen printing and embroidery departments are headed by two of the best in Southwestern Ontario, and our graphic artist can take any idea and turn it into an amazing design or logo," Hill boasts, which the business' reputation within the community confirms. Team Outfitters was the sole provider for Bayfest branded merchandise throughout the summer music festival's duration. As well, Hill has created strong partnerships with local elementary and high schools along with many of the local small businesses.
Hill's personal business ethos is simple: if you do a great job at a competitive price, business will always come to you. "I know that everything that goes out our door is great quality. I like seeing a job well done, and I'm proud that we can provide a great living for everybody who works here."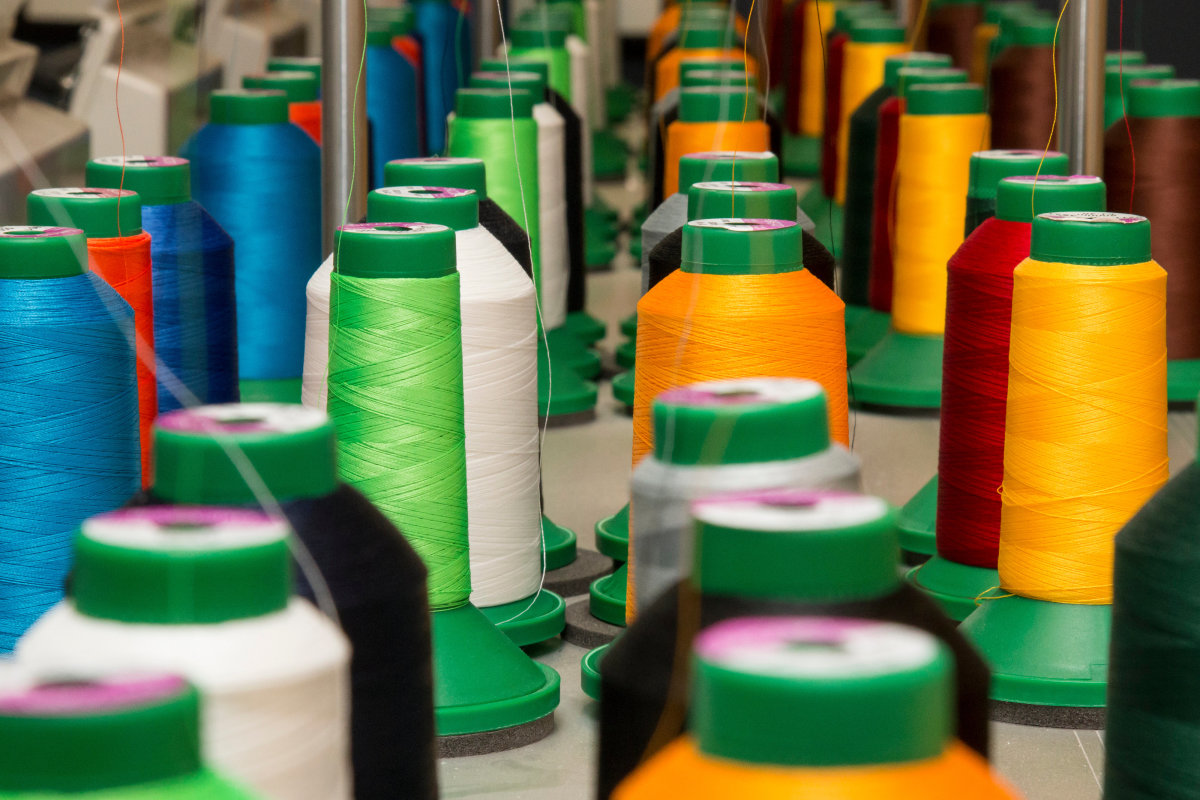 A lifelong resident of Sarnia-Lambton, Hill and Team Outfitters are dedicated to staying integrated and contributing to the place they call home. "I'm a great advocate of helping out in the community. We are heavily involved with a number of community organizations and have been for over 25 years. As a community, I believe in order to move forward, we need to give back."