Born and raised in Sarnia, Joseph T. Santoro has not had the typical academia-based life journey that comes to mind when you think of a lawyer. After high school, Santoro joined the Labourers' Union in Sarnia, where he worked for several years. "During this time, I travelled when life would allow for it. I was lucky enough to explore Europe as a young adult, before embarking on my academic and professional journey," Santoro explains.
Staying close to home, Santoro earned his Honours Bachelor of Arts degree in sociology and political Science from St. Jerome's College at the University of Waterloo. He began his law school career at the University of Victoria, in Victoria, British Columbia, but the community and familial ties inevitably drew him back to the Sarnia area, where he lived while commuting to the University of Western Ontario to complete his law school degree. During law school, Santoro worked in the legal department at Nova Chemicals. After graduating from Western, he articled at a firm in Kitchener while returning to Sarnia on the weekends. Santoro immediately moved back to Sarnia after he was called to the Bar in 2002 and he has been practicing there as a sole practitioner ever since.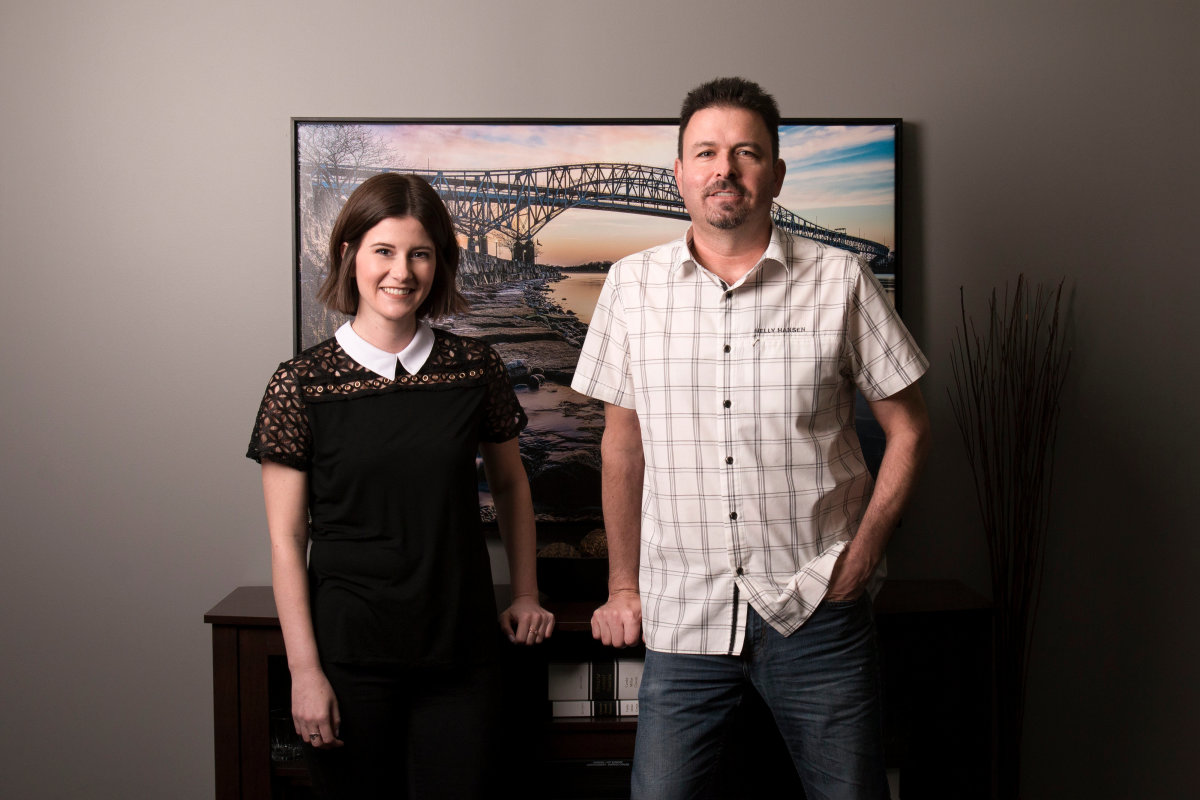 After his call to the Bar, Santoro opened Santoro Law Office, which is currently located at 265 North Front Street. Santoro shared space with mentor and friend, David A. Elliott, on the first floor of the St. Clair Corporate Centre for eight years, before Santoro Law Office found its current home in Suite 404, which boasts a breathtaking view of the St. Clair River and Lake Huron.
Santoro has always been driven to support and promote the Sarnia community. "I played in multiple baseball leagues, and ran the slo-pitch league for many years. I also donate estate planning packages to various charities, and have personally been involved with the Men Who Cook event." The artwork in his office includes local photography. His commitment to Sarnia is rooted in all of the facets Sarnia has to offer, such as the overwhelming sense of community and the quality of life of its residents, not to mention the outstanding location.
Santoro Law Office services Sarnia and the surrounding area and focuses on real estate and mortgages, wills and estate planning, estates administration, as well as corporate law. "I run the practice under the belief that it's not just about the legal knowledge and procedures, but about the people you represent and the relationships that you build." Santoro prides himself on his cohesive staff, consisting of Katie, Estates Clerk and Office Manager, Alexa, Real Estate Clerk, and Karley, Office Administrator, who all have a commitment to positive client relationships as well as efficiency. This year, Sarah Craig is joining Santoro Law Office as junior lawyer. Craig was also born and raised in Sarnia. After graduating from Queen's University, she returned to Sarnia to article and practice at Santoro Law Office.