Josh Walters and Tyler Rawcliffe have turned their passion for music and craft beer into a successful job venture. "There were a couple of things in play when we opened our bar Maud's Variety," Josh, 37, says. "One is we are good friends who wanted to create something special together and another is our love for craft beer and the way craft beer is a very creative and fun way to bring people together. The other thing is our shared love for live music." Tyler and Josh are both musicians and have always loved the music scene in Sarnia and Toronto. "We saw an opportunity to create culture and music and a very unique space here in Sarnia." Josh and Tyler co-own Maud's Variety alongside Cameron Starr, Natasha Singh, Mike Kent and Michelle Walters.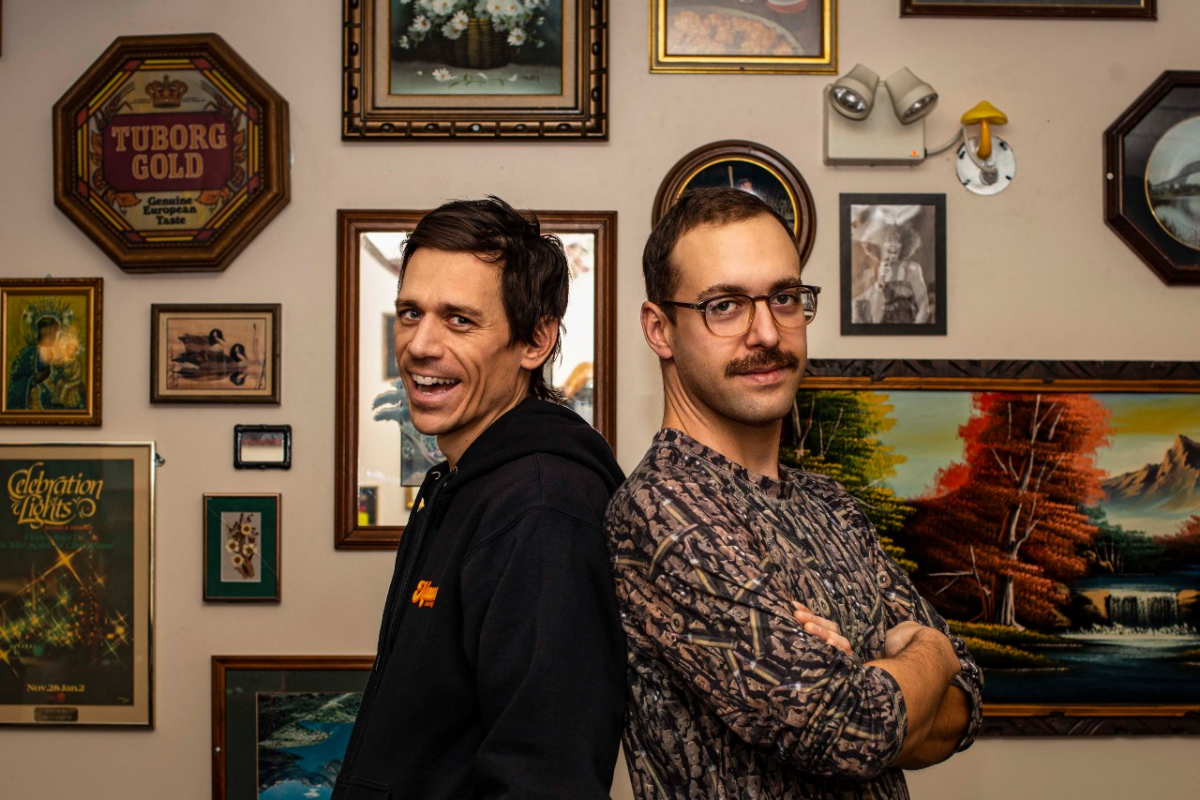 Co-owners Josh Walters and Cameron Starr inside of Maud's.
Josh and Tyler, who met while working at a brewery in Sarnia, opened Maud's in June of 2021 in what is commonly known as the old Harry's Family Restaurant building on Mitton Street South in Sarnia. It is a small and narrow building that has been home to different restaurants and bars over the years and has a capacity for around 100 people. "One of the original centerpieces for the business is that we wanted to bring the largest variety of cans that you could get to our city," says Tyler, who previously worked at Bellwoods Brewery in Toronto.
"We had been to a number of different bars that specialized in carrying a multitude of craft cans and we thought that was great." With their combined experience working in breweries, Josh and Tyler understood the complexity of having kegs, keg lines, and draft lines. "We thought it would be neat to avoid all that work and just focus on having a huge menu and variety of cans so that there could be something for everybody. The other big thing is just trying to create a very unique environment that is kind of funky and kind of bohemian centered around art and music.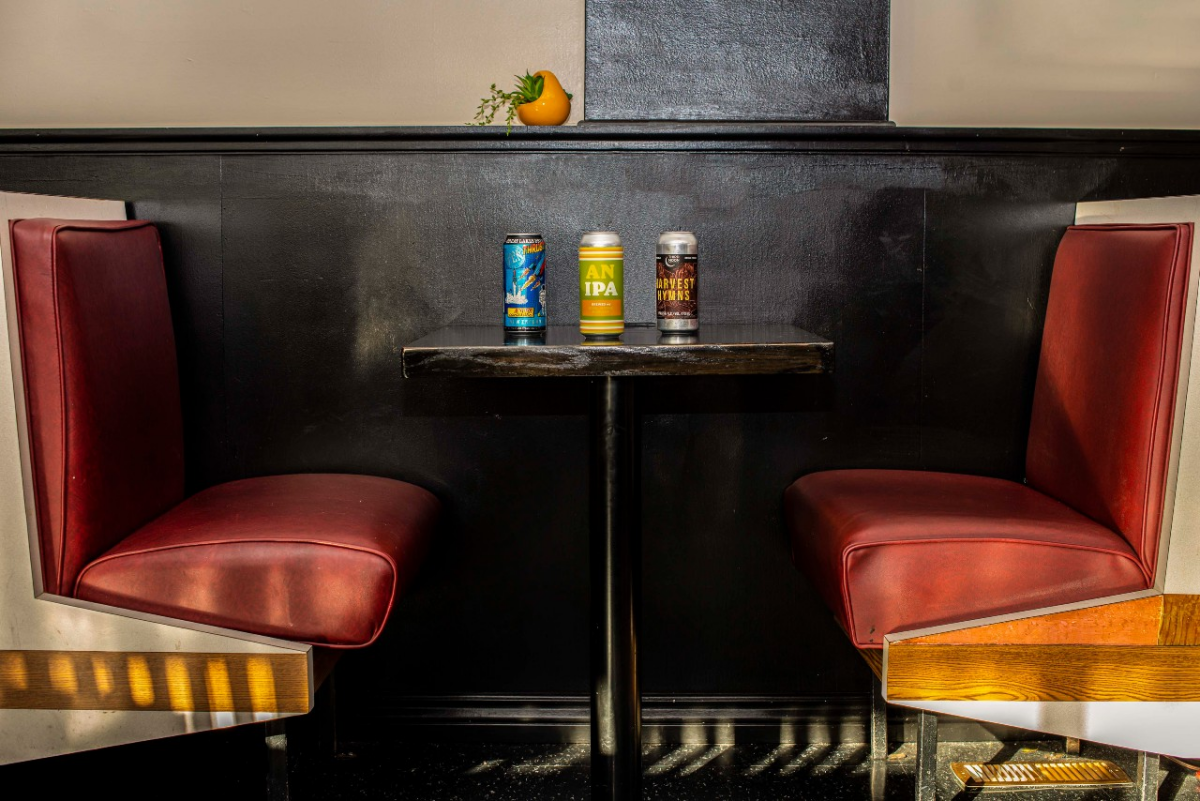 When Maud's opened in June, bars were only allowed to serve customers on patios due to COVID-19 restrictions. Things have since opened up to allow customers to come indoors. "It has been awesome so far," Tyler says. "It has been really well received by our city and we have been as busy as we want to be. We are growing and we're quite happy." Josh is quick to credit Tyler with organizing which craft beer they have available. "Tyler does an amazing job hunting down unique beers," Josh says. "We consistently have more than 60 beers on our menu. Sometimes more than 70. Breweries actually reach out to us, too, which has been really inspiring for us."
As for the entertainment side of things, Maud's does not lean toward one particular style of music. "I would say it's an eclectic taste…all over the map," Tyler says. "We have a pretty big back patio that we built and we have live music almost every weekend. It is good that the city has a place where people can showcase their talents."