Like many twins, Mel Tiggelaar and Michelle Towner can finish each other's sentences. But if you think just because they are twins they look and do everything alike, you'd be dead wrong. "I am four minutes older so I am the bossy one," Mel jokes. "We have always been close, but the truth is we are polar opposites. I'm blond and Michelle is dark-haired. I'm athletic and she's not. She's artistic and I'm not. The only thing we have in common is The Bagel Factory."
The sisters purchased The Bagel Factory in Sarnia from their father and his business partner in 2020. "They had owned it for more than 15 years, but were talking about retiring. We knew it was a really good business," Mel says. At the time, Mel was on maternity leave from the school board where the work is predominately contract, and Michelle was working in a daycare. The two talked, and decided to buy the business. "We saw The Bagel Factory as a diamond in the rough."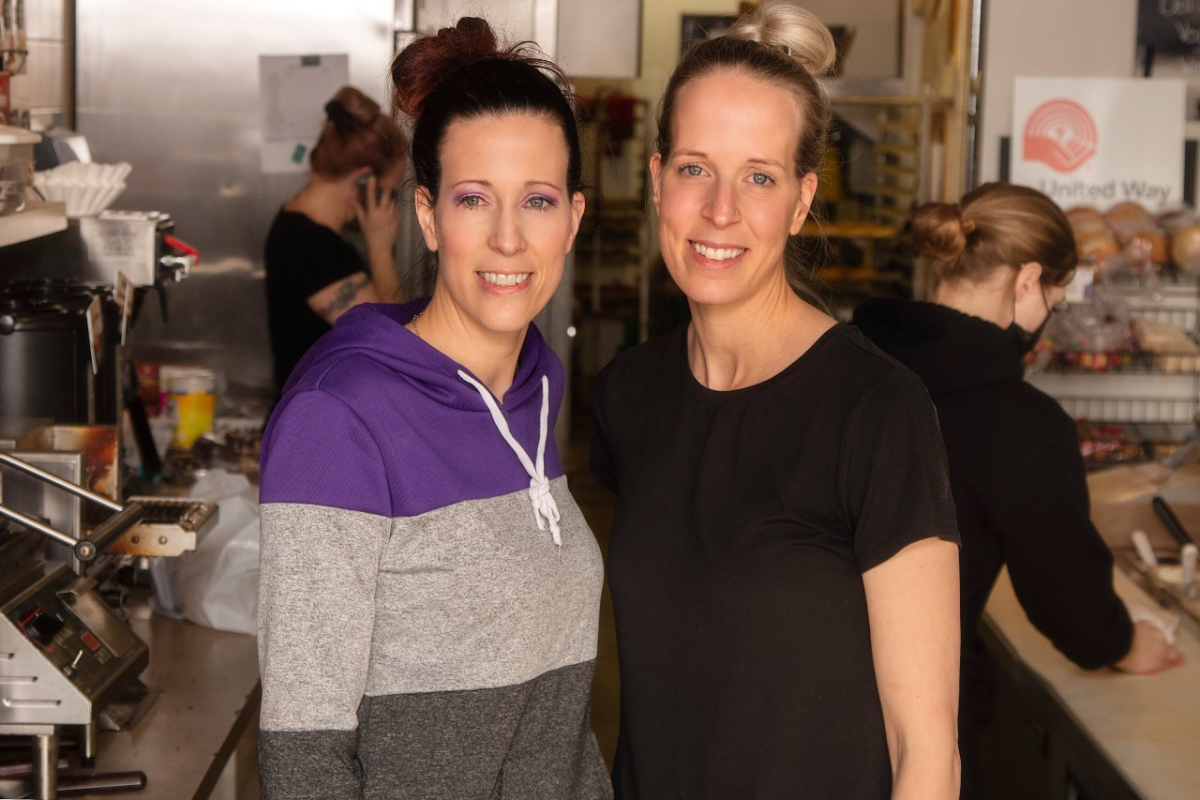 It certainly helped that both ladies, who are 40, had worked at The Bagel Factory when their dad was the owner. Ironically, neither Mel or Michelle can enjoy the fruits of their labour - they both have celiac disease. "We're allergic to everything in here," Mel says. "We can't test the products. We can eat salads here, but that's about it. It's kind of funny that we own this business." The Bagel Factory features 30 different flavours of bagels. It also offers wraps, cream cheese, soups and sandwiches, all day breakfast and beverages.
Like so many small businesses, The Bagel Shop was affected by the COVID pandemic. "We took over in 2020 and in March everything changed," Mel says. "We had to do outsourcing and deliveries. The way we ran the business had to be smarter." Due to COVID, Mel and Michelle have never run the business with the dine-in experience, something they are both looking forward to. "It'll be nice to see people come in and eat and sit and talk and socialize. I definitely can't wait for that to happen," shares Michelle.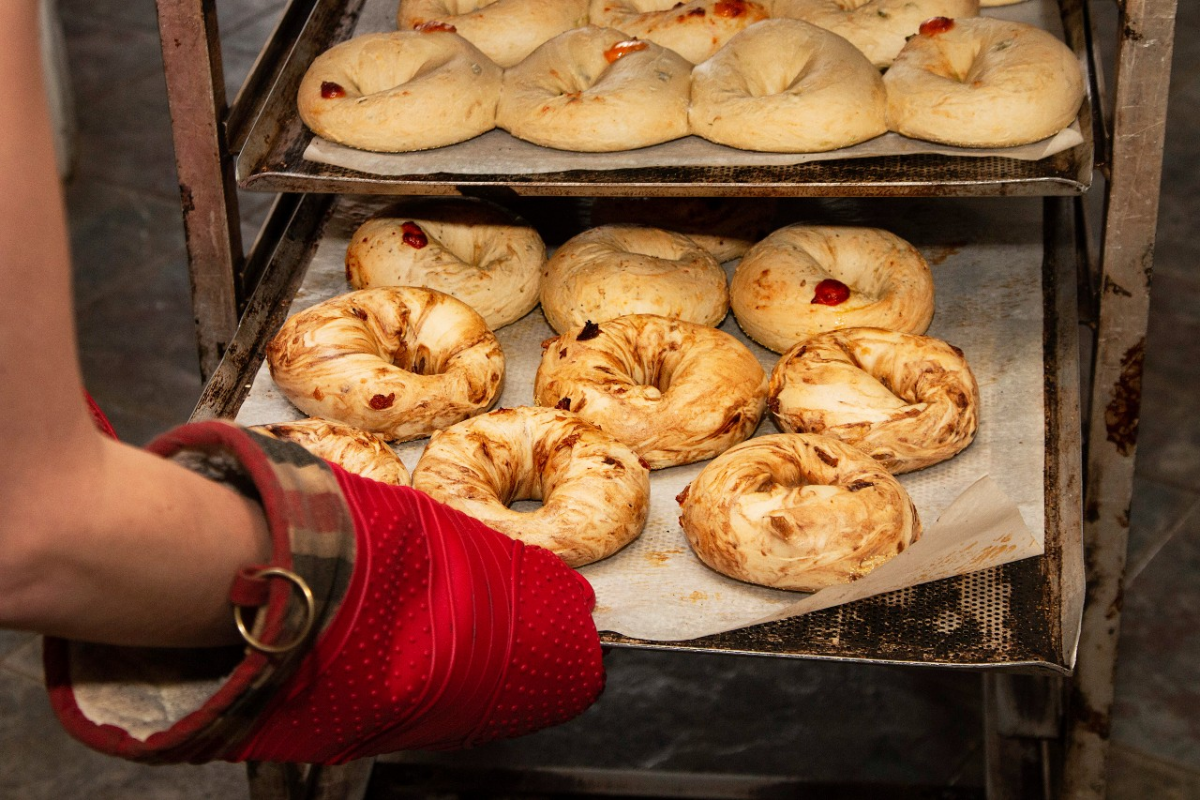 In an effort to keep interest in their business the sisters have put the spotlight on pleasing kids. "We are always trying to come up with new ideas, especially for the kids in school," Mel says. "We even put sprinkles in some of the bagels. We both have kids, so we know what it's like to try to keep them happy." Running The Bagel Factory means early mornings and long hours. "Our Fridays, Saturdays and Sundays are pretty busy," Mel says. "During the week we arrive at 6:30 a.m. and stay until the store closes at 4 p.m." Mel and Michelle also prioritized giving back to the community. "Every single morning we donate bagels to The Inn of the Good Shepherd. We have also made numerous bagel donations to River City Vineyard Homeless Shelter, Ohana Landing and other places in need. It's very important to us to give."
Mel and Michelle readily admit that they each bring something different to the table. "I am outgoing, so I keep everybody entertained," Michelle says. On the other hand, Mel has taken the more laid-back approach to managing the business. "I want to be successful and still make people happy."