Taylor Curran founded Curran Capital Development Corporation, a commercial real estate development and investment company, in 2010. Curran states that, "from a young age, I felt a keen interest for business and a passion for entrepreneurship." He subsequently graduated with an Honours Business and Finance degree from the University of Western Ontario. During his third year at UWO, Curran was hired by an international commercial real estate firm and was intrigued by the investment sector and the various business roles associated with commercial real estate. It was at this point that Curran decided to pursue a career in commercial real estate and investment management.
With strong hometown roots, Curran never questioned returning to Sarnia to start his own company. "Being close to my family is very important to me so there was no hesitation in coming back to Sarnia to build my business and start my career here." Curran has completed many projects throughout Ontario and within Sarnia-Lambton. "My company's business model is focused primarily on large international and national companies, investing in new-build opportunities and also under-utilized and distressed assets." With the tenant's industry profile ranging across all sectors of the commercial real estate spectrum including retail, industrial, institutional and office, Curran Capital Development Corporation has been able to create great diversity through a wide scope of property investments, many of them being in Sarnia-Lambton.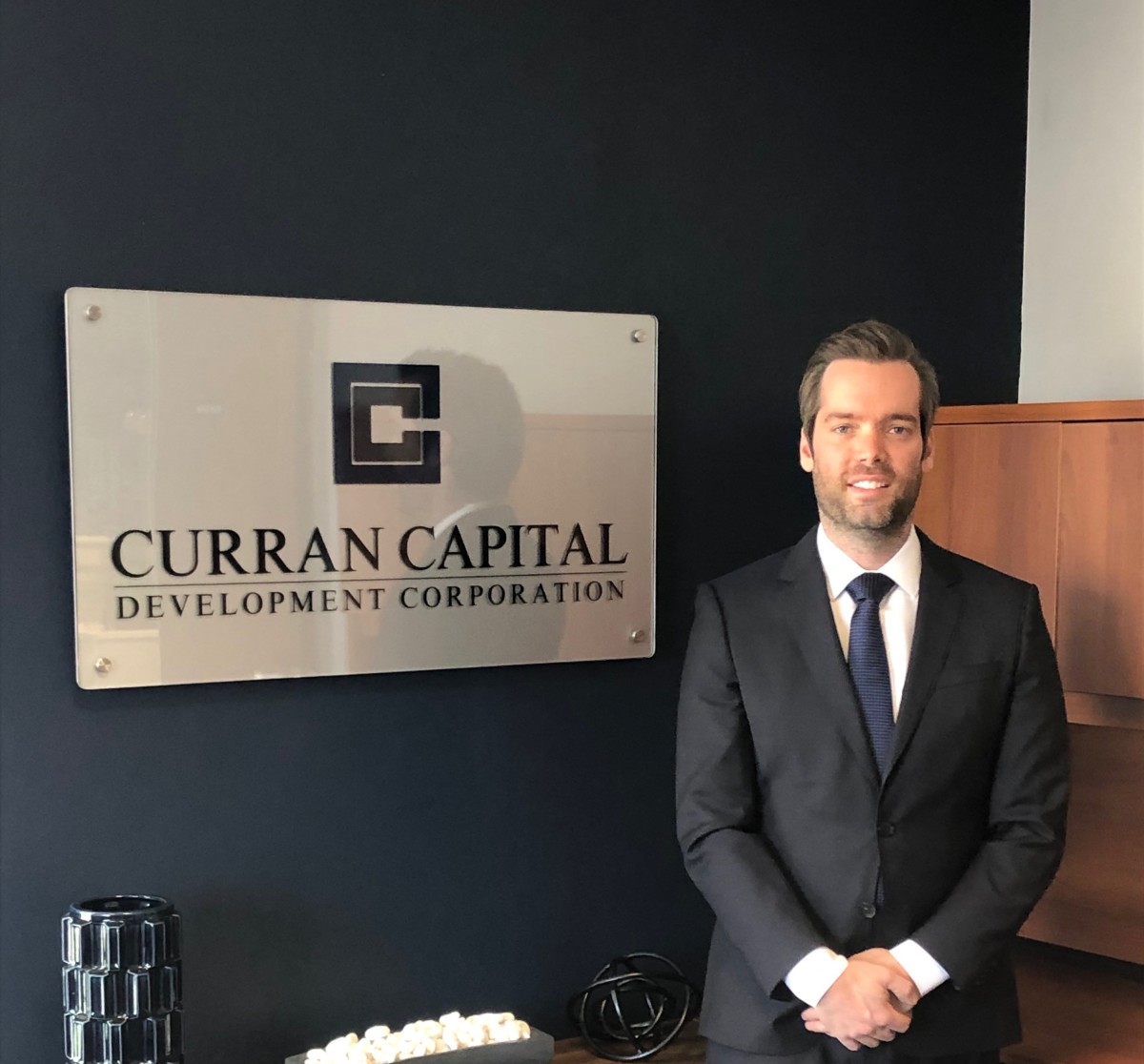 "As the founder and president of my company, I work to determine the direction of new acquisitions with respect to financial feasibility of an investment while understanding the underlying market conditions as it relates to development, ownership, and leasing in Sarnia and across Ontario." Once an opportunity is identified, Curran completes the purchase and sale contracts and from there co-ordinates with environmental, demolition, construction, engineering and architectural planning firms and third party real estate directors. "Throughout each new build or through an existing property's revitalization process, I work to negotiate and consummate lease proposals by focusing on the company's most valued asset, our relationship with the tenant."
Repurposing and rejuvenating an under-utilized asset or property is the most rewarding aspect of Curran's business. "I feel it is important to the community and to a neighbourhood to breathe new life into an otherwise antiquated or neglected space by creating something new, unexpected and impactful." Curran's commitment to his community has also been recognized through his charitable contributions, including being a major title sponsor to various charitable events within Sarnia-Lambton.
Becoming the founder of a capital-intensive company in a potentially high-risk industry at a young age is challenging yet motivating. "I have always believed what I lack in age I make up for through my dedication to my work, recognizing sustainable projects and developing new solutions and paradigms for specific tenants and their desired locations." Curran looks forward to creating further development initiatives across Ontario and throughout the Sarnia-Lambton region. "I am inspired and excited by the growth and future development opportunities for Sarnia in 2020 and over the many years to come."