Andrew Howell was born and raised in Sarnia. After graduating high school, he attended Georgian College in Barrie to study Police Foundations. Howell found police work eye-opening and emotionally challenging, and realized he was not built for it. He switched gears and started working in sales for Howell Data Systems (HDS), his brother's point of sale software solutions company. "During that time I learned a lot about customer service and professionalism. In 2007, we decided to move home to Sarnia, and we purchased Ice Cream Galore and Wick's Variety, in Point Edward. It was a great fit for us because Holly had worked there in her youth and I had a lot of retail experience from working at HDS."
Holly ran the ice cream shop, and Howell operated the variety store. "The store was both fun and challenging. It allowed me to connect with a lot of people, but I discovered I missed working in sales. A family friend suggested I give real estate a try. I've always loved homes, and I've always been a people person, so it seemed like a really good fit." Howell began his real estate career while still working at the variety store.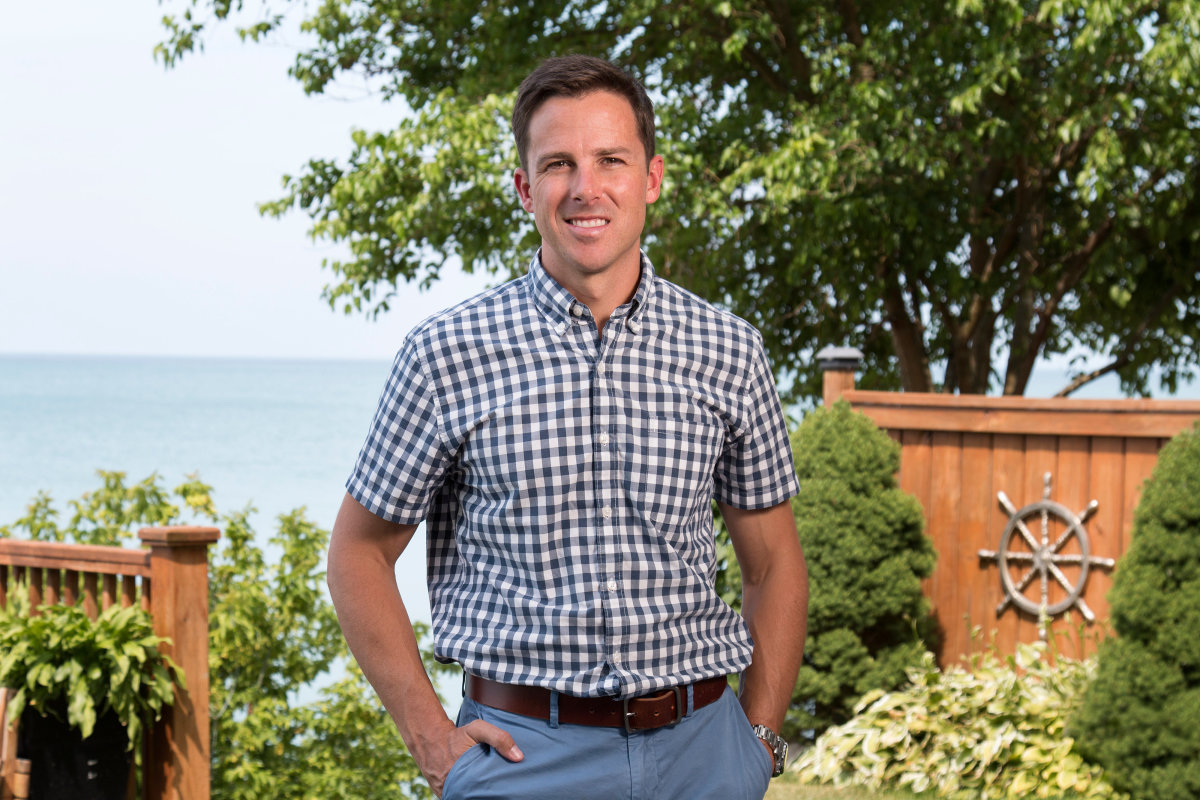 After five years of selling real estate, Howell took himself off the schedule at the variety store, and just managed it. "Real estate slowly started to take over my time, which was great because I loved it. In 2016, we made a really tough decision to close Wick's Variety. It was a community staple for over 50 years, but the variety store industry had changed, and the business was no longer viable." Ice Cream Galore expanded into the variety store space, and Howell focused 100% on his growing real estate business.
For the first four years of his real estate career, Howell was with Magic Realty before moving over to RE/MAX Sarnia Realty. "I believe in specializing. I sell exclusively residential, and I don't take business from out of town. I always make sure my clients' needs are met and that they are happy." Last year, Howell opened his own mini brokerage, RE/MAX Sarnia Realty - Howell & Associates. "This change has been amazing. I am a broker, but RE/MAX Sarnia still runs my back office, which is great because I love to sell, and I want to keep my focus on my clients."
Howell loves giving back to the community and has coached many soccer teams over the years, including both of his daughters' teams. He also gives a portion of each pay cheque to The Children's Miracle Network. This year, Howell was among RE/MAX's Top 40 Under 40 and part of the Chairman's Club, which puts him in the top 1.5% of RE/MAX realtors in Canada. "I love what I do. When I help a client sell or purchase their new home and we put that sold sticker on together, it is just awesome."