Realtor Mark Woolsey loves the old historic buildings in downtown Sarnia. In 2013, he purchased and renovated the building that is now home to the Downtown Market, and in 2017, he purchased 146/148 Christina Street North for his own restaurant and pub, The Tin Fiddler. "I love this city and the opportunities it provides. Downtown is growing and developing with new businesses and restaurants, and you can't beat the free evening and weekend parking." As he began renovating the 120-year-old building, he encountered many challenges. "The structure of the building was good but the interior needed to be completely gutted and rebuilt, including the kitchen. I didn't think the renovation was going to be that extensive, but it worked out because now we have this beautiful pub full of unique features."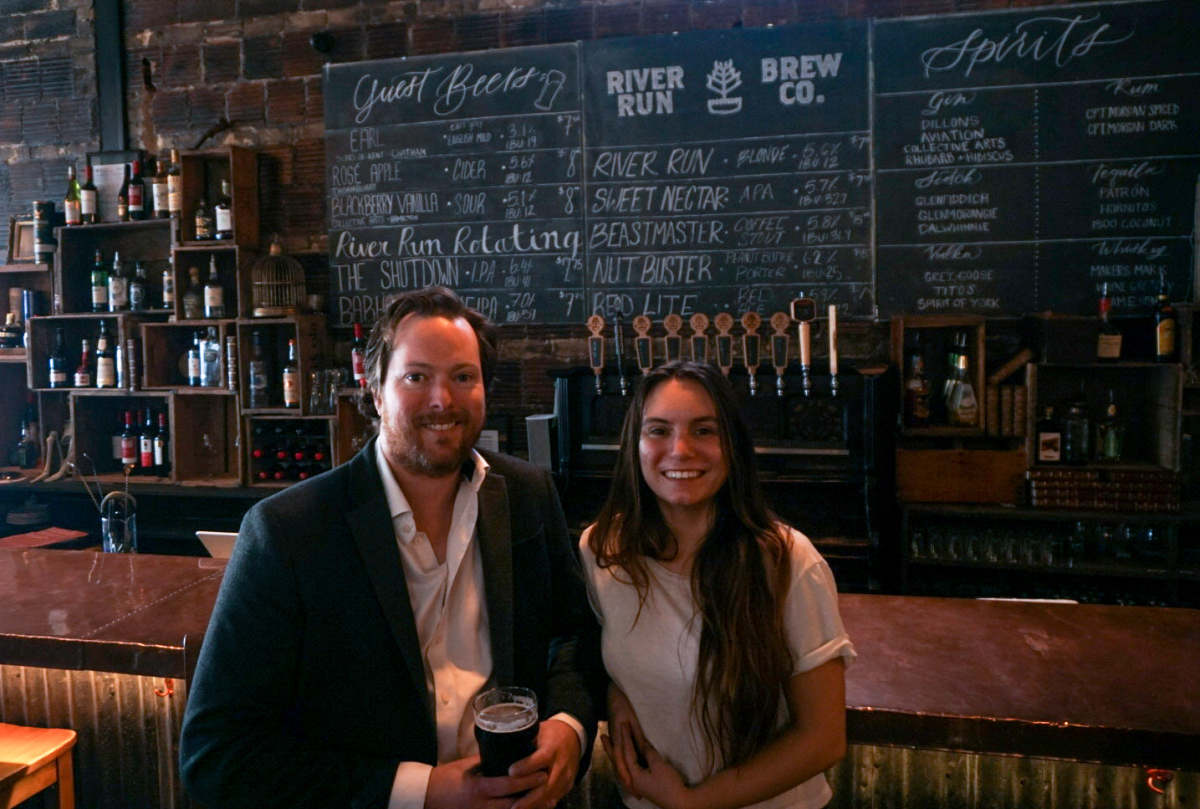 The Tin Fiddler opened its doors in July 2019. The decor is industrial chic, and Woolsey's love of antiques can be seen throughout the pub. The corrugated sheet metal is from an old steel barn and the stage lights illuminating Laura Kreviazuk's artwork are from Cheri Champagne's. "The antique safe we use as our reception desk was in the basement, and the draft taps are from an old pump organ. We put a lot of thought into design and decor and didn't cut any corners." Woolsey had struggled to name the pub throughout the renovation until a friend suggested The Tin Fiddler. "He suggested it one night, and we kept going back to it because it had that pub feel."
The menu features familiar pub items, but with a twist. "I would describe our food as high-end pub grub," shares operations manager Mia Clarke. Their top-selling lamb tacos, quinoa-battered onion rings, and mac and cheese bites are a few of the unique menu items. "We recently added more shareables to the menu, which have proven to be popular with customers." The Tin Fiddler has seasonal mini menus and daily specials, all created fresh in-house by their head Chef. Clarke is also responsible for creating many of the pub's signature cocktails, including the earl grey gin and tonic, made with house-infused earl grey gin, lemon, sugar syrup, and tonic.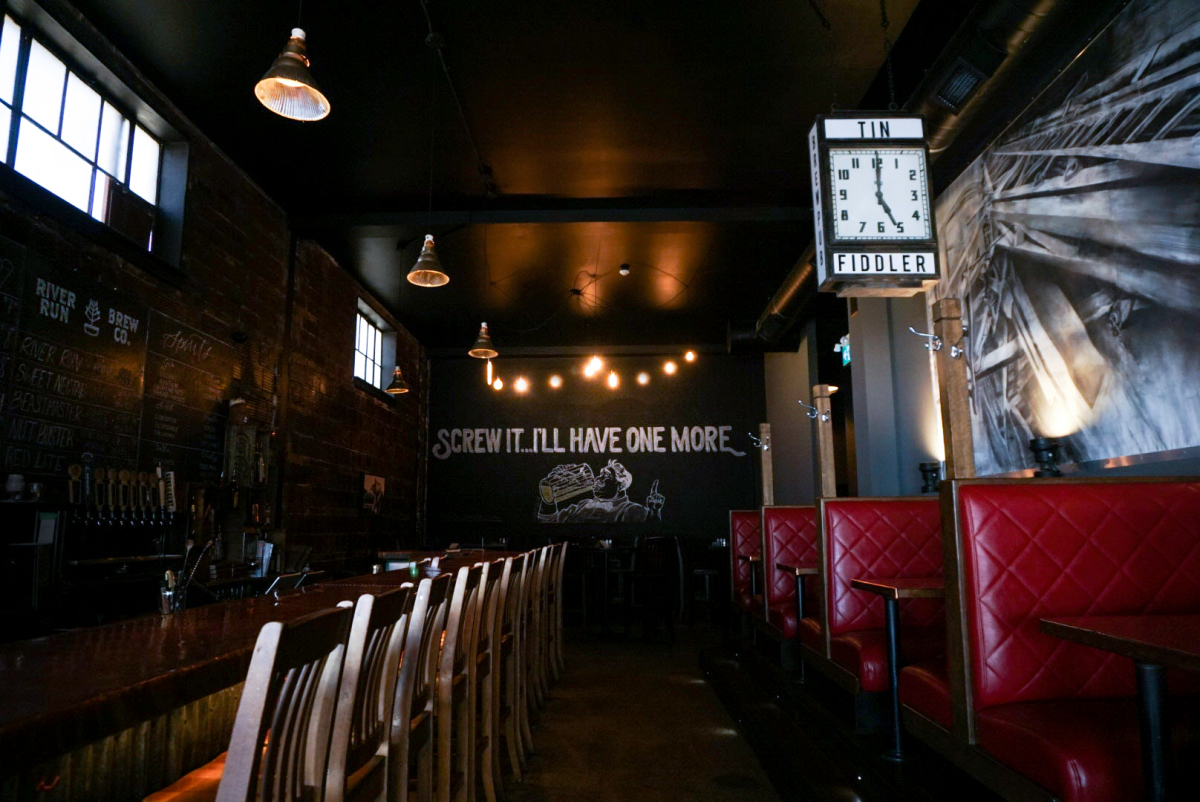 Woolsey is also part owner in River Run Brew Co., a craft brewery, that operates in the pub's basement and solely supplies The Tin Fiddler. "With an in-house brewery, I wasn't sure if we would sell much of anything else, but we have become a hybrid. We have amazing cocktails, an extensive wine list, craft beer, and great food to go with it all. It's the best of all worlds."
In December 2019, Woolsey jumped back into renovations to complete the other half of the building. "We added more dining, dancing, and hangout space. It also has a stage, so we can showcase local musicians." Woolsey loves the reaction when people walk through the doors. "People really like the pub, and I love seeing people enjoy it."
For more information visit: https://www.facebook.com/TheTinFiddler/
Two editions of the Year of Local have been released. They are available for purchase at
The Book Keeper
. 100% of the proceeds will be donated to the local Sarnia-Lambton charities featured in the book.