The Painted Cat & Twisted Chris
From a young age, Cat Cabajar loved drawing, painting, and creating with anything she could get her hands on. Her first face painting experience happened by chance sixteen years ago. "I was head of public relations for the Artwalk committee, and on the day of the festival, all my jobs were done, so when the children activities group came looking for a volunteer face painter, I said, 'Yes!'" As soon as Cabajar painted one child's face, another showed up, and before she knew it, kids were lined up around the block. "It was love at first brushstroke. Parents started asking if I did birthday parties, so I just started saying yes to every opportunity that presented itself."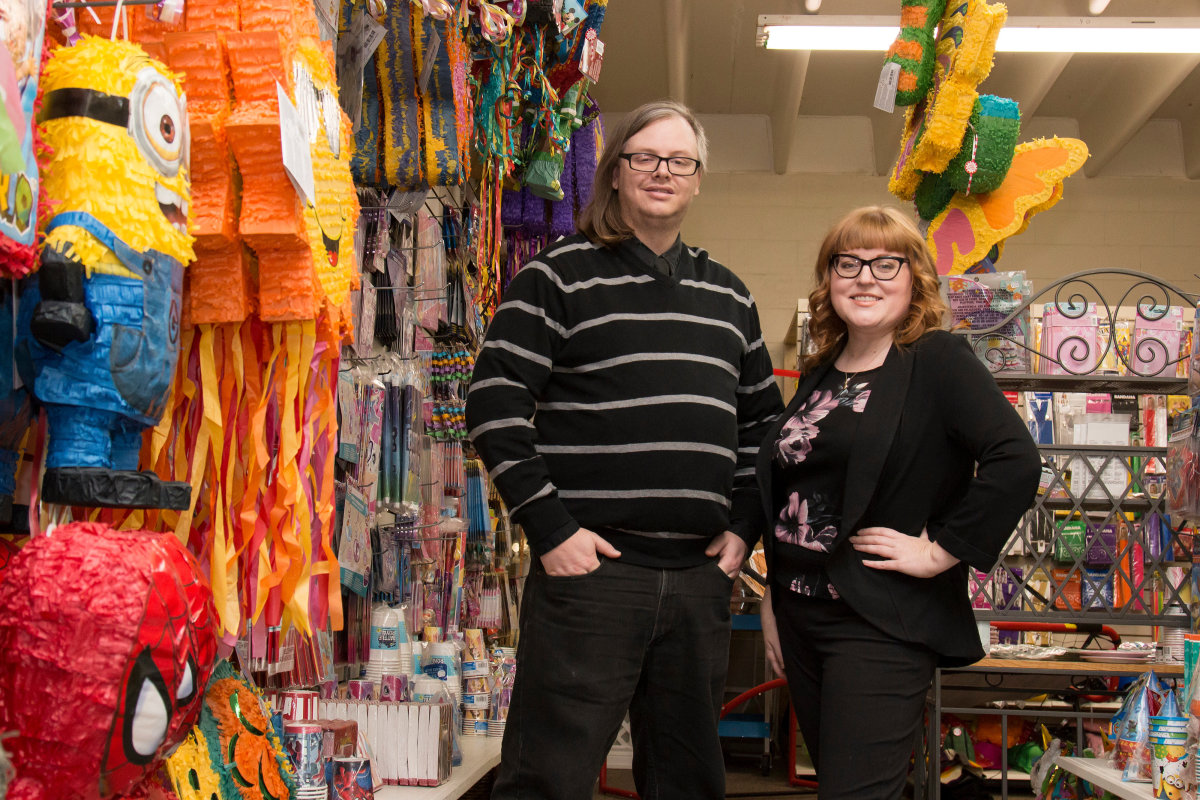 Cabajar had always been told that being an artist wasn't a real job, so she continued to work full-time, and The Painted Cat became a side gig. "In 2011, I decided to follow my passion. I left my full-time job, rented a studio downtown and just went for it. I wanted to live my dream, not someone else's." The Painted Cat steadily grew, and Cabajar hired more artists, including Chris Deacon. "In 2012, Cat wanted the team to learn balloon twisting. We sat around Cat's dining room table with a bag of balloons and some Youtube videos. While everyone was still working on their first balloon twist, I had already made a flower and a dog," explains Deacon. Cabajar encouraged Deacon to continue balloon twisting and helped him brand and market himself as Twisted Chris.
In addition to birthday parties, The Painted Cat does body painting, henna, windows and murals, paint parties, and special FX makeup. "Chris was into cosplay and I love dressing up, so we started adding different characters. Chris's favorite is The Mad Hatter, but he has also been Bob Ross, Obi Wan Kenobi, and Kylo Ren," explains Cabajar. The team also offers character grams and elaborate balloon structures. Deacon's creations have been seen all over Sarnia-Lambton, at Artwalk, corporate events, and grand openings. "Most artists think in lines or basic shapes. I see things in bubbles. It's exciting to create a one-of-a-kind sculpture for a client," shares Deacon.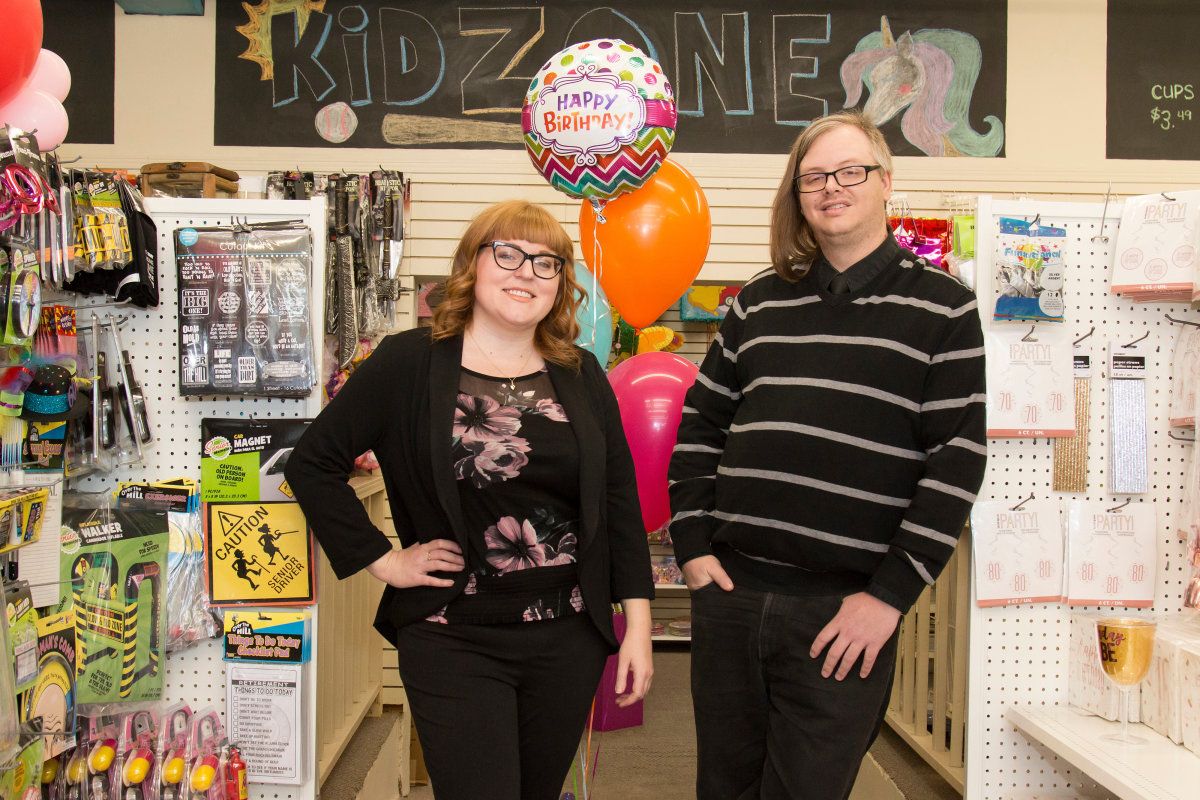 Cabajar, a certified therapeutic art life coach, is currently offering online classes, paint parties and other creative activities for people to enjoy from the comfort of their own home. "Mental health is something near and dear to my heart. Art has always been very liberating and healing for me, and I want to share that with the community," explains Cabajar. Both Cabajar and Deacon are big supporters of the LBGTQ+ community. "We've supported Bluewater Health, Rebound, Pathways, and Sarnia Pride Alliance, to name a few. It's amazing to be able to give back to our community."
Helping people tap into their imagination, encouraging them to create and access their childlike wonder while bringing a little whimsy and happiness to their day is what The Painted Cat is all about. "Our motto is to create, uplift and inspire. We are so grateful to the community for supporting us as we follow our dreams."
For more information visit: http://www.thepaintedcat.ca/
Three editions of the Year of Local have been released. They are available for purchase at
The Book Keeper
. 100% of the proceeds will be donated to the local Sarnia-Lambton charities featured in the books.