You can't walk by The Nut Bar without noticing the incredible smell. Miranda Sheppard started the business out of her home in October of 2016 and hasn't stopped expanding since. Trips to Tennessee were Shepperd's original inspiration. "There was always a guy there roasting in copper kettles. The smell was incredible. I started experimenting with different recipes to create my own flavours. I use a lot less sugar than in the US." Shepperd would sell her products out of her home, at craft sales and at the farmers' market on Ontario Street. She is a trained chef and has worked in restaurants and larger institutions, like nursing homes. She combined her culinary skill with her desire to spend more time with her daughter and came up with the idea to start the business.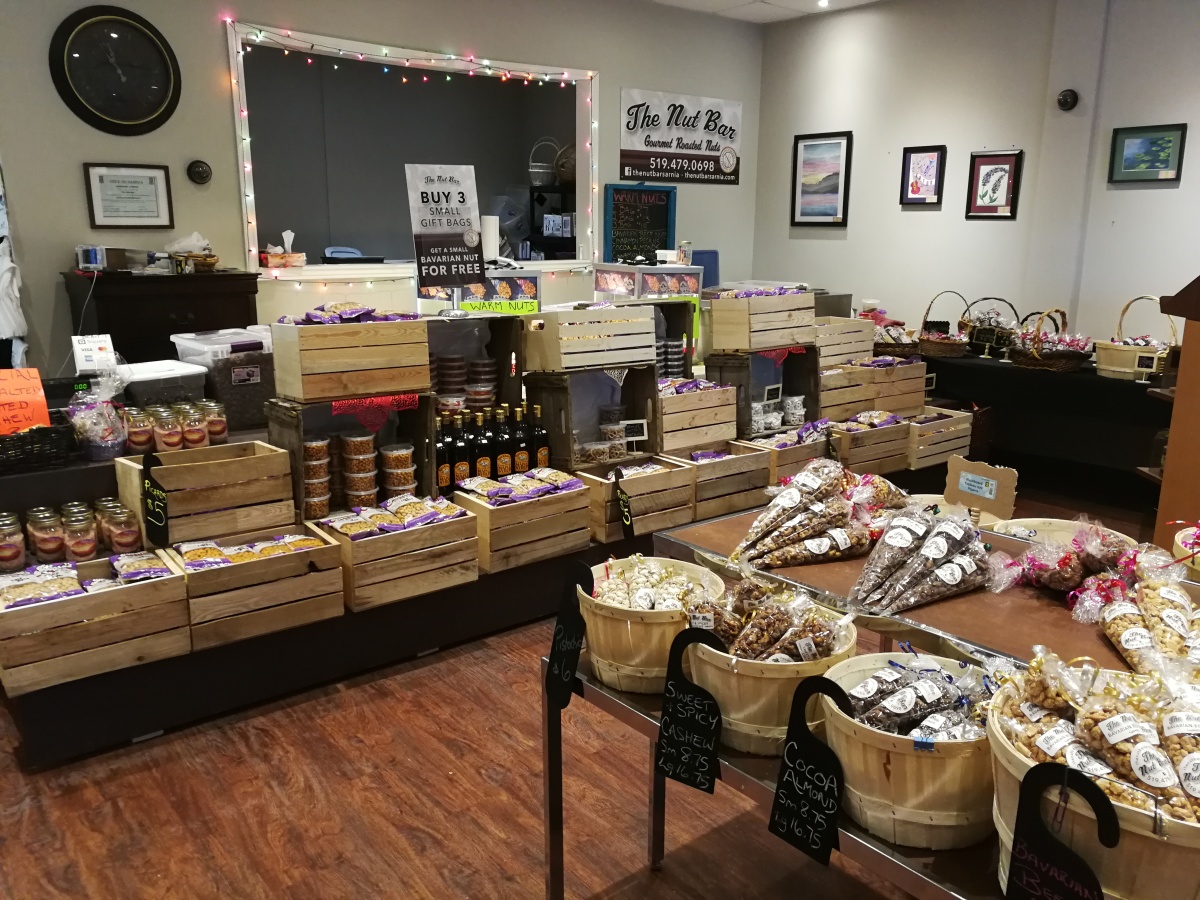 The community has really responded to the concept. "This past summer, we had a spot at the Pinery Flea Market in Grand Bend. I love being creative with my recipes and wanted to try out different locations to build up my clientele. I bought three roasters to keep up with demand." As the outdoor selling season was coming to an end, Sheppard couldn't shake off the idea of opening a permanent store-front. "I wasn't completely ready to open a store yet, but I walked past the empty space as you enter Canadian Tire and it just kept nagging at me. I called to view the space and came to an agreement pretty quickly." The new store opened in September 2017. "Customers came in to find out what smelled so good." She created a glazed pecan with candied bacon for the new location. "As the saying goes, everything's better with bacon, even our nuts."
The Nut Bar had a phenomenal holiday season in 2017 and has enjoyed being in a permanent location. Shepperd is excited to continually develop new flavours. "I created cocoa-candy cane peanuts and had a request from a customer for a coconut cashew. I made it and it's now my personal favourite." They offer free samples of any of the nuts before you purchase them. "The butter toffee cashews are our best seller. Our cinnamon almonds and pecans are delicious too. Our roasted nuts are gluten friendly. If you want sweet or spicy, we have a nut for you." They always have a promotion going, as well as their loyalty card program.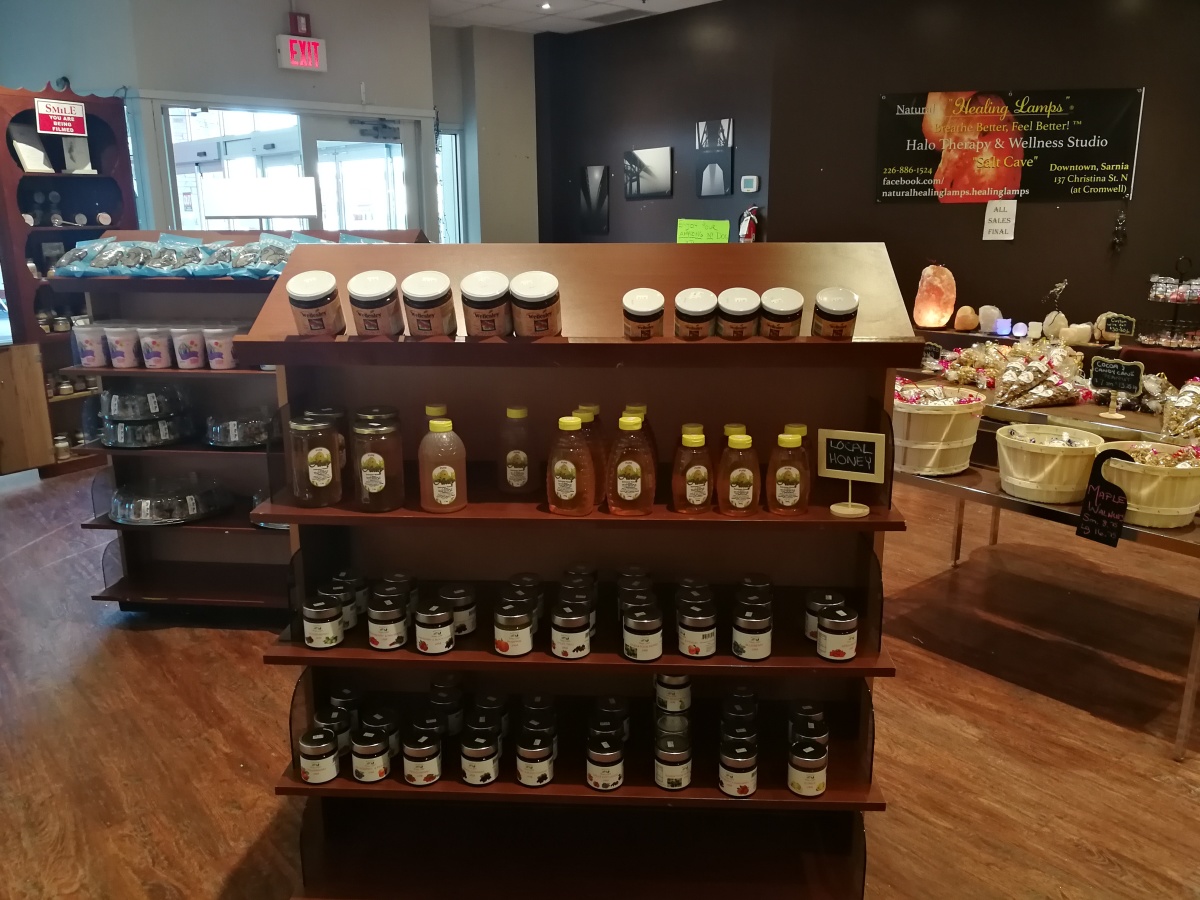 The store is filled with other complimentary items, such as Mennonite syrup, local honey, a variety of hot sauces and apple cider from Bayfield. "We stock Picard's peanuts and have other local items available. Stemmler's pepperettes are available, starting at $6. It feels like a weekend market when you walk through the doors." A 1/4lb Nathan hot dog, water and a bag of chips is available for purchase for $5. The Nut Bar concession trailer can be seen at local events. "We offer our nuts in gift bags and have six different kinds that can be purchased warm. These are the most addictive nuts you will ever eat."
For more information visit: https://www.thenutbarsarnia.com/
Two editions of the Year of Local have been released. They are available for purchase at
The Book Keeper
. 100% of the proceeds will be donated to the local Sarnia-Lambton charities featured in the book.