The Glass & Pillar Spa opened in 2006 at 563 Front Street North, a building with a lot of history. "I enjoy hearing stories about this location from clients. My husband and I used to go to Williams Beef Parlor for our anniversary, when we were first married," says owner Gayle Tidball. This location was chosen over four other locations. "We love this location. It has great visibility and is close to the highway for our customers coming across the border." Tidball became the sole owner when her partner retired in 2012.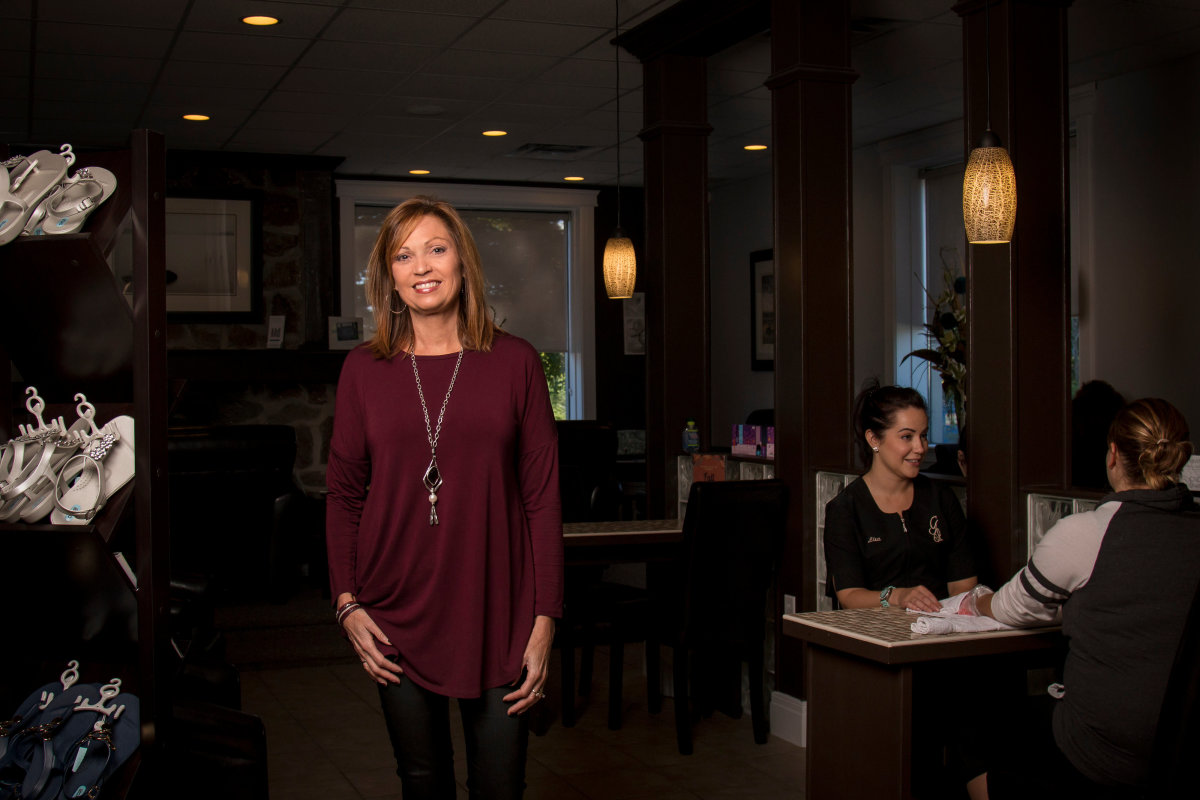 Tidball is a trained esthetician with thirty years of experience. "I've worked in spas, for a dermatologist, taught at a private vocational school and in the college system. I was also a sales representative for a skin care company. That's when I started to think about opening a spa." She applied her previous experience as a sales rep to create Glass & Pillar. Originally, the business used half of the space but expanded to occupy the entire building in 2016, when the previous tenant moved. "We needed to utilize the additional space because we were turning away customers."
The extensive renovation allowed each service to expand, in some cases doubling the original stations. "Our pedicures went from four to eight spaces. It allowed us to host more parties and not turn away our regular customers." The medical esthetic department grew too. "We were able to bring in Dr. Crozier to offer injectables. We also added spray tanning, which is very popular. Brow micro-blading is new, as well as lash extensions. It's a huge hit in the market right now." The expansion was a big challenge, but one that Tidball knew was necessary. "I give a lot of credit to my family. They helped with many aspects of the renovation. My husband is my maintenance man. My two daughters play an active role in purchasing and other behind-the-scenes activities. I appreciate all their support." There is even a little more room for future growth.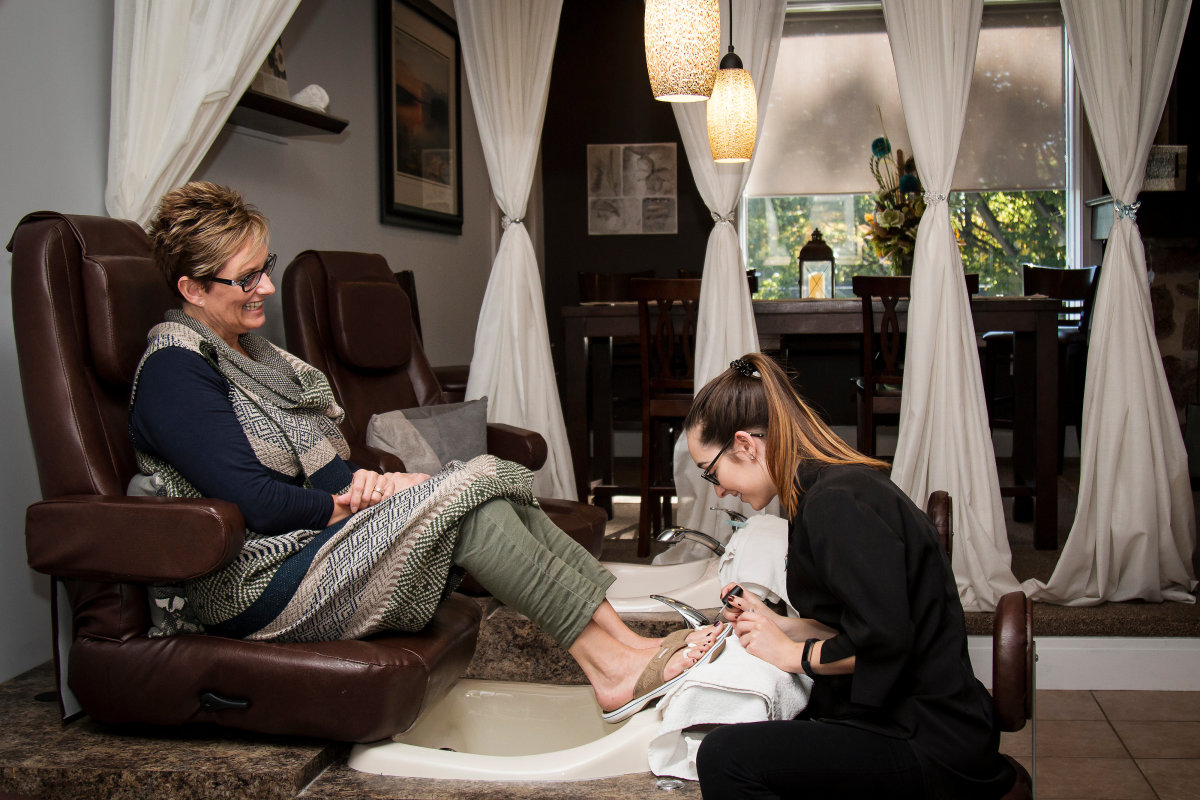 From face to feet, The Glass & Pillar Spa is Sarnia-Lambton's premier day spa. Customers can indulge in luxurious treatments such as massage, body treatments, facials, pedicures and manicures. "We offer organic and vegan products for clients looking for those options." The boutique expanded with the renovation. "We have always offered clothing and accessories but now we have a beautiful space to display everything." The spa currently employs twenty-one people. "Some employees have been here since we opened. Everyone has their Esthetician diploma. With my background in education, we do focus on additional training, so everyone has all the current knowledge." Tidball credits her team for the ability to be supportive and work together. "The focus is on providing the client with a great experience." The spa is open from Monday through Saturday. "Seeing the smiles on our customers' faces is a great feeling. We want them to leave here feeling refreshed throughout the rest of their day."
For more information visit: https://www.glassandpillarspa.com/
Two editions of the Year of Local have been released. They are available for purchase at
The Book Keeper
. 100% of the proceeds will be donated to the local Sarnia-Lambton charities featured in the book.