Sarnia Eye, Esthetics & Lasik Clinic
Dr. Murari Patodia believes in the importance of community. Having grown up and completed his high school education in Sarnia, he felt a strong connection to the city and its people. He also believed that the community was under-served by eye care professionals. "I knew that there was a need for eye care specialists here. I believe that just because you live in a smaller community, doesn't mean you should receive less than the best care," he explains. With his home community in mind, Dr. Patodia attended some of Canada's most reputable institutions for the study of his specialty, including Western University, University of Toronto and the Ivey Eye Institute.
Following thirteen years of education and training, Dr. Patodia opened his practice on March 3, 1996 in a building on Water Street in Sarnia. "We outgrew it the day we opened, but we were there for a year and a half before we moved into this building," he explains. They are currently located at 1298 Exmouth Street. Over the course of two decades, they have continually expanded their service offering and they are now known as Sarnia Eye, Esthetics & Lasik Clinic (SEE Lasik). SEE Lasik is currently in the process of relocating for the second time in order to better meet the needs of their patients in a timely manner. "We are always striving to improve access and quality of care. The new location promises to do just that with more ease and comfort for our patients."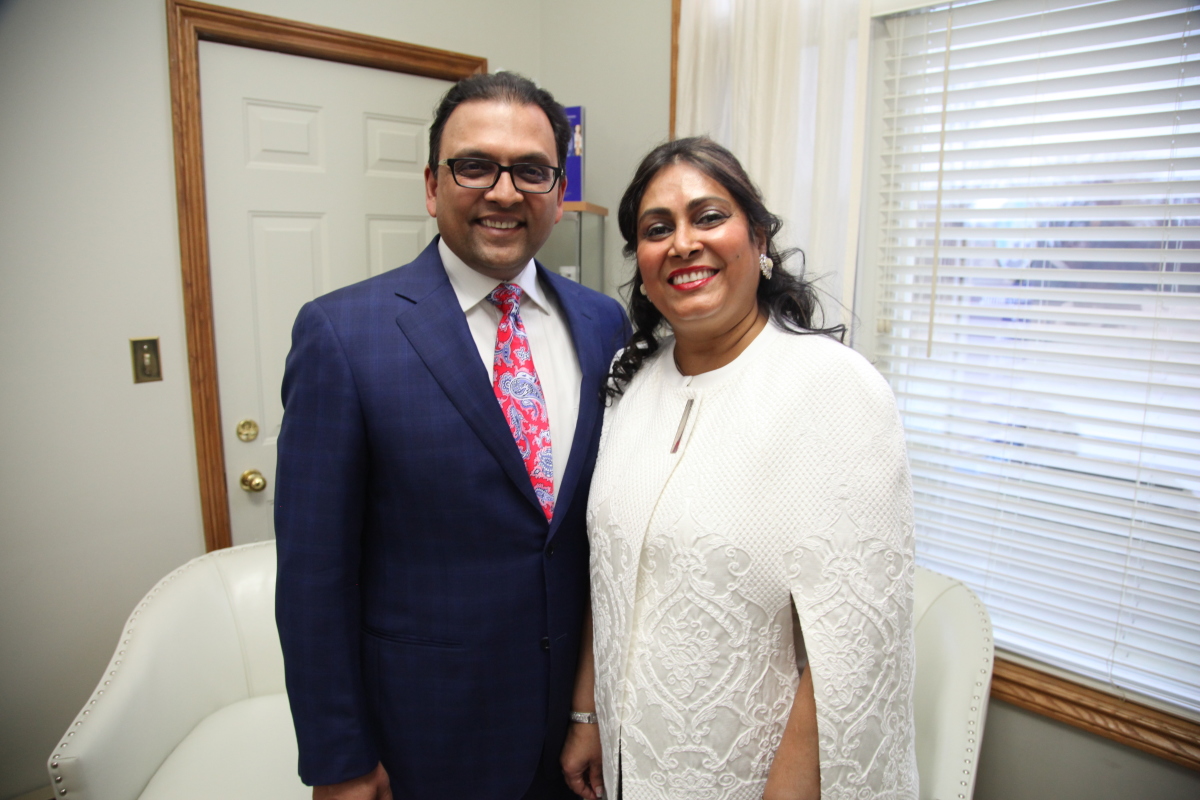 Dr. Patodia enjoys practicing in Sarnia because of the diversity of his patient base. "In a larger city setting you might be pigeonholed in a small aspect of eye care and you might only do certain types of procedures. Here, I can do it all. I perform Lasik, cataract, glaucoma and eye lid surgeries. I also provide laser, injections for diabetes and macular degeneration." He remains committed to remaining at the forefront of eye care technology. "We have been the first in the country to purchase certain diagnostic equipment," he explains. One such piece of equipment is the Heidelberg HRA. "We have a patient that flies in from Kingston every three months to visit us. He's been coming to us because we've invested in this piece of equipment. It conducts an OCT scan, which is almost like a living biopsy. It's the gold standard."
Dr. Patodia's clinic also started offering esthetic services in 2001. While at first it might seem like a departure from his original specialty, he explains that ophthalmology and esthetics have much in common. For example, Botox was previously an ophthalmic solution before an esthetic one. Ophthalmologists like Dr. Patodia are trained on the use of lasers and light therapy, which feature prominently in esthetic treatments, allowing him to use his skills in a new way. "For me, it's a different expression of who I am and what I can do. It's a different kind of pleasure."
For more information visit: https://patodiaeyeinstitute.com/
Three editions of the Year of Local have been released. They are available for purchase at
The Book Keeper
. 100% of the proceeds will be donated to the local Sarnia-Lambton charities featured in the books.