In 2018 Sandrin Services Inc. celebrates their 80th year in business, and the entire team couldn't be prouder. "The company remains a family business in its 3rd generation," says Deanna Sandrin, who has owned and managed the business since 2000. The family atmosphere continues and extends throughout the entire organization.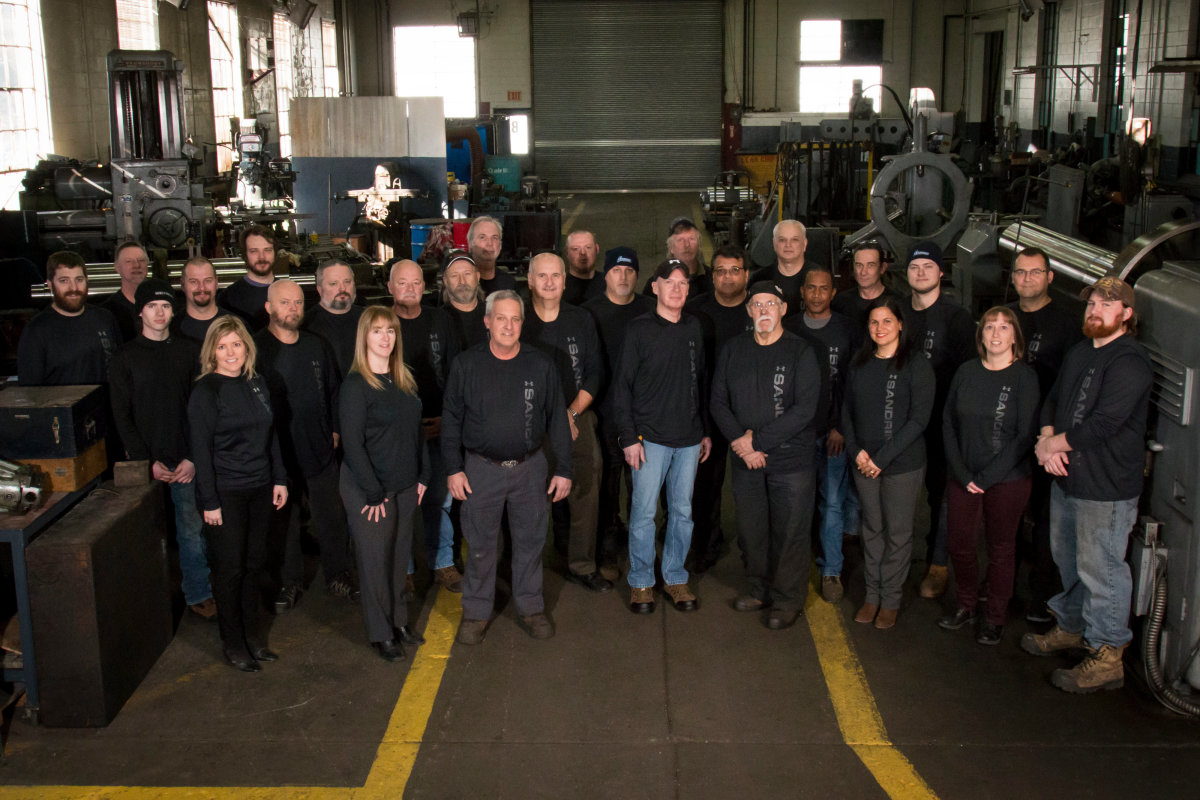 The company leadership has maintained their focus on family principals. "We employ over thirty talented multi-trade skilled personnel and they are the key ingredient to our successful operation and longevity," says Sandrin. Team work and problem solving are common themes, no matter which department you work in. "The team that has developed over the years continues to get stronger. The family-like environment and support from management has kept employee turnover to a minimum," says George Alves, Technical Salesman. Production Coordinator Holly Langis adds, "We complement each other, and feed off each other's strengths. It makes us a very effective team and allows us to better serve our customers."
While marine work was previously at the forefront, it is now the company's smallest division. "We service a multitude of industries including cogeneration plants, petro-chemical, power generation, steel manufacturing, food processing, pulp and paper, and automotive. As a team we are focused on the highest quality workmanship, safety and service in a fiercely competitive industry," explains Sandrin. They also service utility companies, environmental recycling as well as biotech and new sustainable ventures. "All of these industries utilize some of our services such as machining, welding, fabricating, Fleetfusion, Insitu, dynamic balancing, babbitting, reverse engineering, plasma, and oxy fuel profile cutting of pipe and plate." The business is situated at 150 Exmouth Street on a 5-acre site with a 40,000 square-foot facility.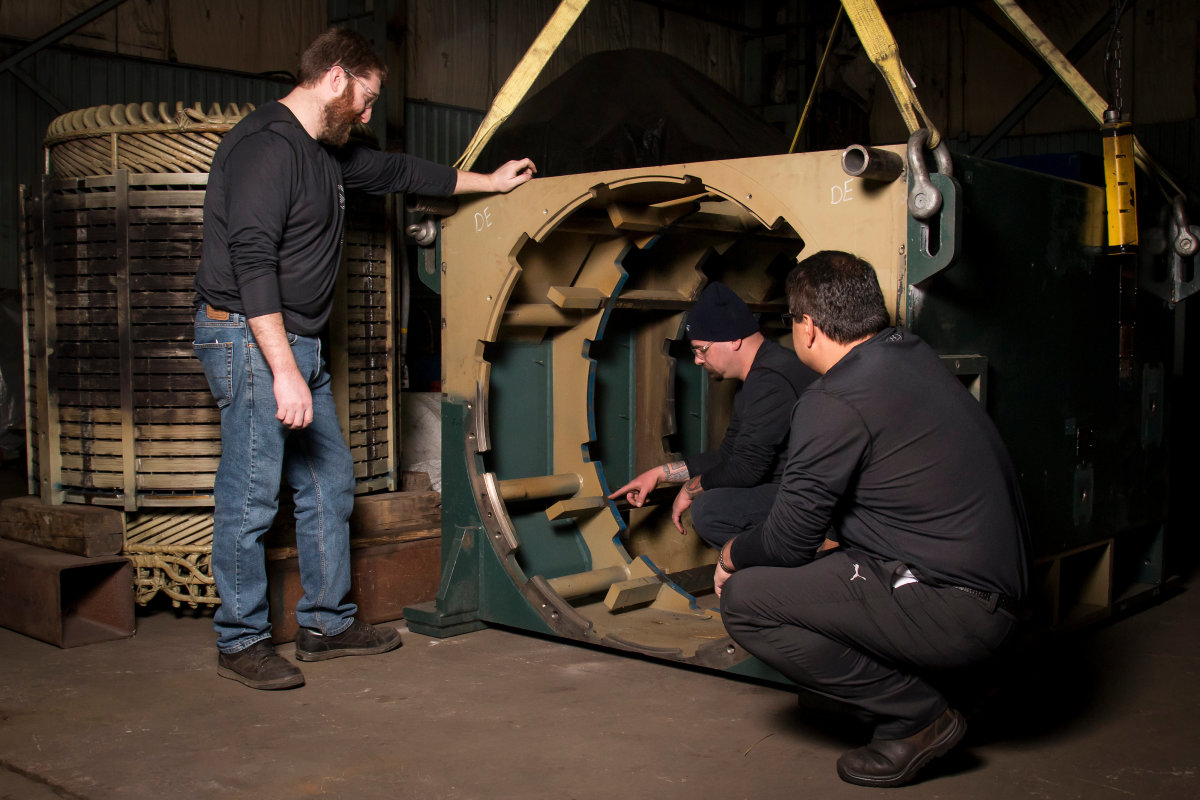 The business environment is constantly changing. As Lisa Wilton, Purchasing Manager, explains, "Deanna has a knack for partnering people together to compliment one other and strengthen the team. The team is constantly collaborating to improve on quality and process." From Bob Spence, in Accounts Payable for the last 40 years, to Peter Frayne, the Motorshop Foreman, the team is customer-focused. "We overhaul motors, pumps, gearboxes, valves, blowers, compressors and general maintenance." The company provides new motor sales, customer storage, and on-site testing for improved preventative maintenance and diagnostic trending. "We work together to come up with the best solution for our customers. The constant challenges and diversity of work is what makes the work so interesting," says Shop Supervisor Neil Beaumont.
Sandrin Services is constantly improving on quality under ISO 2000:2015, TSSA, C.W.B and EASA. "Safety and environmental awareness is part of my job," says ISO Manager Paul Purvis. A recent Sarnia-Lambton I.E.C. Safety Management Assessment came back at a 100% compliance level. "To continue achieving growth and success, our team will work closely with our customers, suppliers, competitors and local unions to keep work cost effective and in the Sarnia area for many years to come," says Sandrin.
For more information visit: http://www.sandrininc.com/
Three editions of the Year of Local have been released. They are available for purchase at
The Book Keeper
. 100% of the proceeds will be donated to the local Sarnia-Lambton charities featured in the books.