Royal LePage Realty - Mike Cullis
Mike Cullis comes from a long line of entrepreneurs. His grandfather ran a fried chicken restaurant, called The Chicken Palace, that later became a Kentucky Fried Chicken franchise. "He worked alongside Colonel Sanders opening the initial KFC restaurants in Sarnia-Lambton, and at one point operated fifteen locations, including Michigan," explains Cullis. After studying business at Lambton College, Cullis managed his family's KFC restaurants for several years. "I was the district manager for seven restaurants with 150 staff. It was a good learning experience. It had a really good training program." He decided to pivot to a career in real estate. "I started studying for my license while I was at KFC. In 2012, I got my license and I immediately joined Royal LePage."
Alongside his business acumen, Cullis brings a love of technology to his profession. "I saw an opportunity to bring technology into Real Estate Marketing. I wanted to provide virtual tours of each listing and the surrounding area. It helps sell houses." He soon met up with fellow Royal LePage realtor Adam Dumond. "We collaborated together on a video in 2013. From there we kept honing our skills and adding new technology. Our first high profile video was of the Bluewater Health Dream Home three years ago." Cullis' cutting-edge marketing has led to several nationally recognized sales awards, including the Red Diamond Award in 2017, placing him in the top 2% in the country among 18,000 Royal LePage realtors.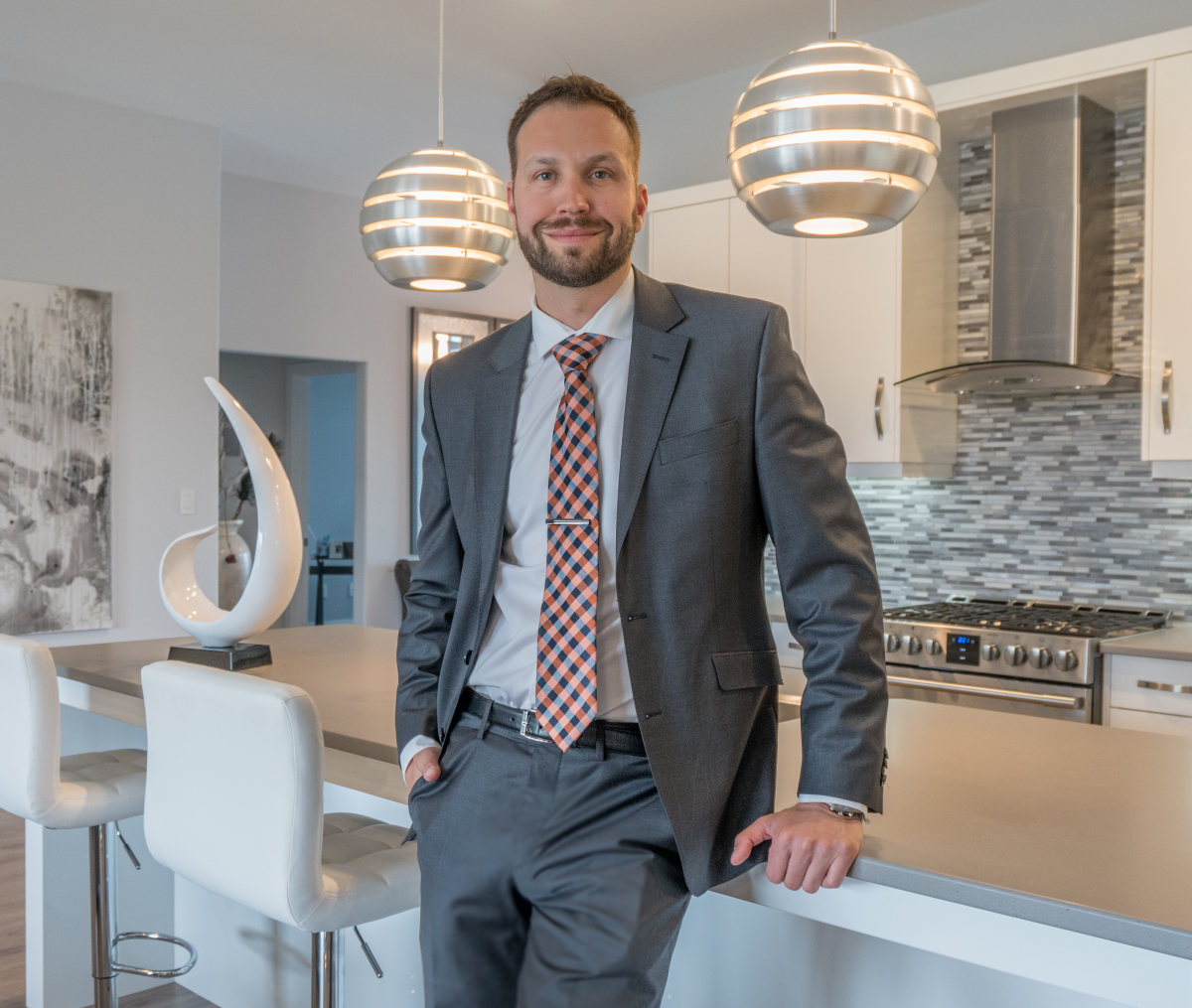 Even with his love of technology, Cullis is willing to ditch it for a good cause. In 2017 he visited Iceland with 29 other agents and raised funds for the Royal LePage Shelter Foundation. "It was an unbelievable experience, quite humbling in a lot of ways as well. How often do we separate ourselves from all the things that make life easy? For five days we slept in tents and hiked with just a backpack. I've always appreciated nature, but I really learned a lot there. They are really focused on conservation in Iceland." He also built a strong bond with the other participants, all in support of a good cause. "We raised over $600,000 as a group. I delivered a cheque to the Women's Interval Home locally. I received donations from clients and friends, but also from people I don't know personally, but who were moved by the gravity of domestic violence."
At heart, it's Mike's work with his clients that keeps him focused. "The most rewarding part for me is the client appreciation. Buying a home is the biggest investment of your life. People get ecstatic when you help them find the perfect home. There's nothing better than having someone give you a hug and say, 'Thank you.'" He also loves being his own boss. "When I was managing restaurants and a large staff, I had to rely on our systems. In this career, I am the one that determines my success and failure. I love the fact that I'm in control and I can help my clients find their forever home."
For more information visit: http://www.mikecullis.com/
Three editions of the Year of Local have been released. They are available for purchase at
The Book Keeper
. 100% of the proceeds will be donated to the local Sarnia-Lambton charities featured in the books.