Reno Fine Clothing for Men
Reno Cacace moved from Italy to Sarnia. In 1983, he began working as a master tailor at Scotts, a downtown men's and women's clothier. Reno Fine Clothing for Men was originally opened in Scotts' building when they closed; Mr. Cacace took over part of their space. He moved the business to the Northgate Plaza a couple of years later. His mission was to create happy customers by fitting them expertly with dress and sport clothes of quality and value. Bruce Marks purchased the business from Cacace in 2011 and moved the shop to its current location, 150 Front Street, in 2013. "The new location had more walk-by traffic and visibility. It fit with my idea of updating the store," explains Marks.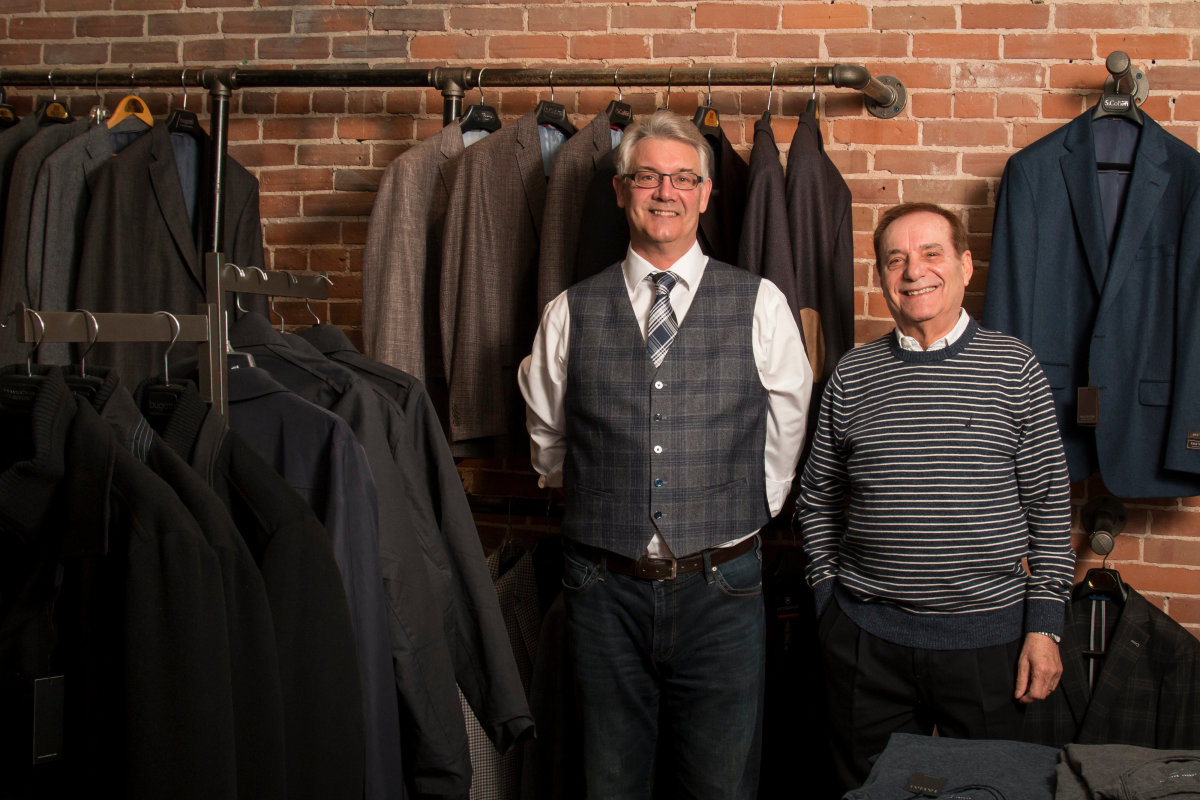 Marks had been a loyal customer of Reno Fine Clothing for Men for a number of years. One day he went to the store to purchase a couple of new dress shirts and Cacace informed him that he was going to retire and close the store. "I told him, 'Reno, you can't do that. We won't have anywhere to go to buy nice clothes.' He said, 'Well, why don't you buy my store?' I thought he was kidding. That day he not only sold me the shirts, but his business too!" Marks didn't want Sarnia to lose its only fine clothing men's store. "I didn't want our community to lose this store and have to travel to London or the U.S. to shop. That was my motivation, and here I am seven years later."
Reno's continues to carry some of the clothing lines Cacace offered his customers. "People in Sarnia were used to going to Reno's to get clothes by particular manufacturers. I wanted to maintain those lines and at the same time expand the collection and offer some new manufacturers with modern styles, with some different cuts and patterns." Many of the designers and manufacturers are Canadian, but the store also carries European lines. "All the suiting in the store is Canadian-made. We offer fine, custom tailoring of all our clothing."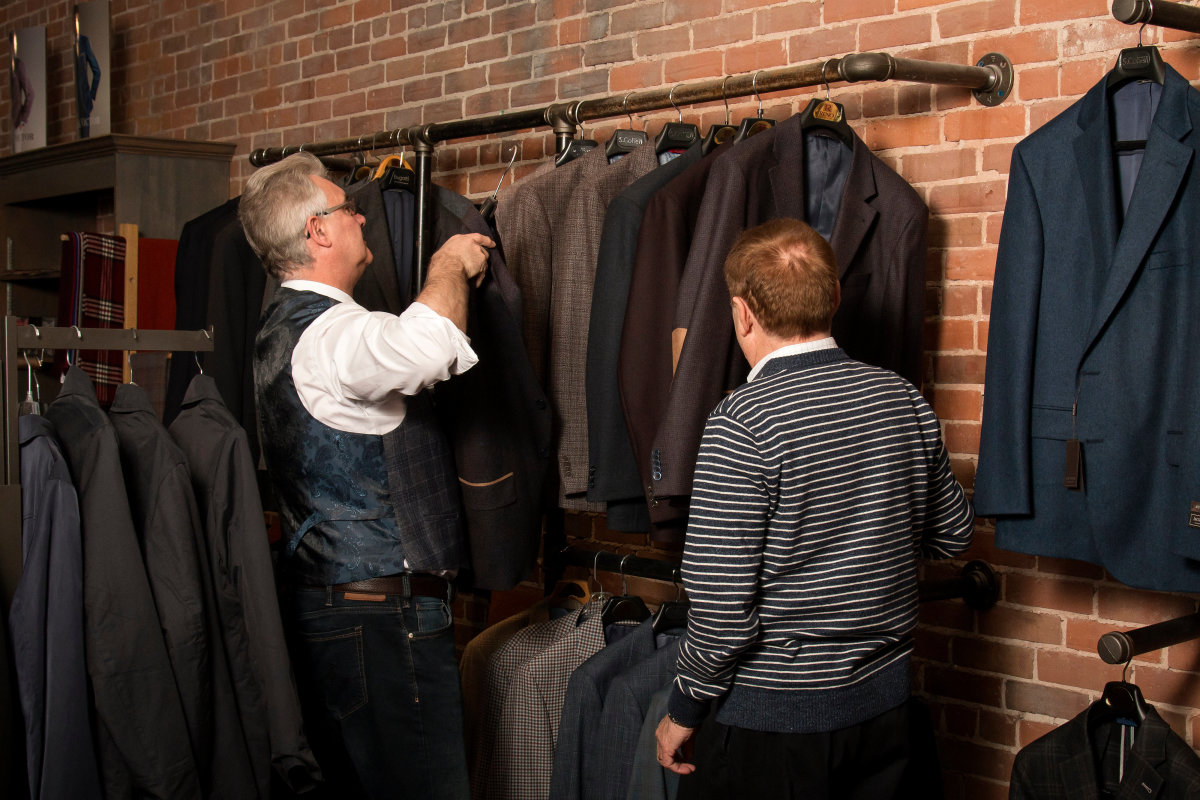 In order to provide a stylish and unique selection, Marks works with manufacturers who cater to independent boutique stores. "Each season I try to add one or two different lines to freshen up the mix and push the fashion envelope in town. Sarnia is on the conservative side, however lots of people here travel and know what's out there. I want those fashion options available here in Sarnia." Marks stocks three different suit fits: classic, modern and slim. The store also offers sportswear, outerwear, accessories and shoes.
Marks has many long-term customers, some of whom have shopped at Reno's since its beginning. "One of our loyal customers just turned 90. When I took over the store, he trusted me to help pick his suits and we recently transferred all his military badges to a new garment." Marks has had three generations come in together and all find something in his store. "My customers are my advertisements. If they leave the store looking their best then I did my job."
For more information visit: http://renofineclothing.com/
Three editions of the Year of Local have been released. They are available for purchase at
The Book Keeper
. 100% of the proceeds will be donated to the local Sarnia-Lambton charities featured in the books.