RE/MAX Sarnia Realty - John McCharles
John McCharles has called Petrolia home for more than 50 years. He moved from the Kincardine area to Petrolia in the late 1960s to attend school and work in the funeral business. He left the funeral business to work for an ambulance business, which he later purchased. "I owned the ambulance service for ten years, and it was during that time I took my real estate license. After selling the ambulance business, I got into building houses and real estate. I've always had more than one iron in the fire. From the mid 1980s to the present day, I've pretty much stuck to real estate." McCharles has his broker's license, but has always chosen to work for another broker. "I've been with RE/MAX for 30 years, and I've enjoyed lots of success with them." In 2010, McCharles was awarded the RE/MAX Lifetime Achievement Award and he has received RE/MAX's Platinum Award and the 100% Club Award several times.
McCharles specialises in residential and agricultural properties, as well as some commercial listings. "In terms of real estate, Southwestern Ontario has been in a slow growth position for some time, but that is changing as there seems to be a desire to have better housing and nicer living accommodations. In Petrolia, growth has been very steady and is mainly coming from new housing."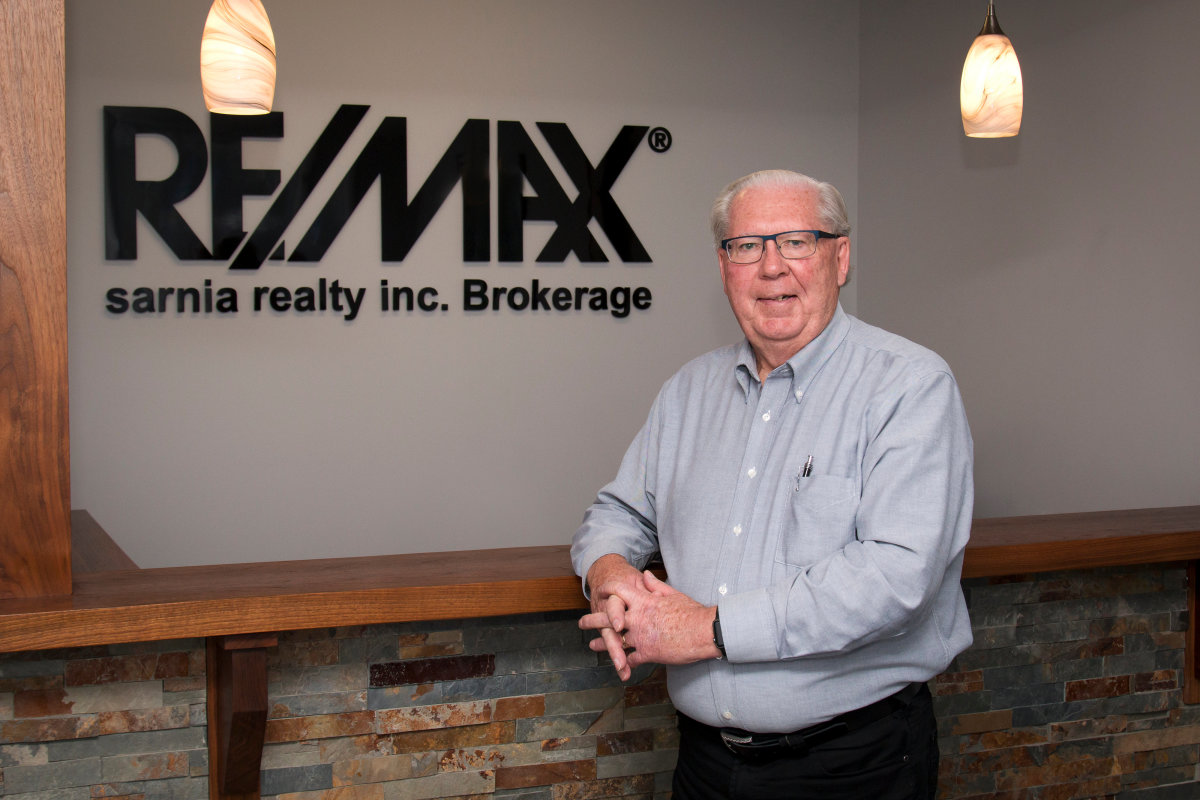 Farms have gone up considerably in value over the last ten years, McCharles notes, due to demand and developers buying up land for commercial and residential use. Over the same time period, Petrolia's population has grown by 20%. McCharles believes it is the quality of life in the town that is drawing people to it. "Petrolia is a unique, vibrant town. The hospital is the heart of our town, and we are very fortunate to have such quality healthcare here. The Victoria Playhouse has also changed the atmosphere in town, with over 40,000 people coming here each year to enjoy professional theatre."
McCharles believes a good real estate agent doesn't just sell a house, they sell a community. "I love Petrolia. It's easy to sell this community because it has so much going for it." His passion for Petrolia led him into municipal politics. He was a member of the Town of Petrolia's council for 35 years and mayor for 12 years. "I retired as mayor in 2018. It was a wonderful way to give back to this community." He also learned what is involved in the day-to-day operation of the municipality, including zoning, by-laws, and construction, which served him well in his real estate business.
After so many successful years, McCharles isn't ready to retire just yet. However, he does plan to spend more time with his four grandsons and volunteer in the community he loves so much. "I am not as busy as I once was, but I am as busy as I want to be. I don't need to hustle like I used to because I have a lot of return customers and referrals."
For more information visit: https://www.remax.ca/on/john-mccharles-3562-ag
Two editions of the Year of Local have been released. They are available for purchase at
The Book Keeper
. 100% of the proceeds will be donated to the local Sarnia-Lambton charities featured in the book.