In 2015, Melissa Maness launched Pure Local Organics with a goal to bring locally-sourced, organic food to Sarnians. It was Maness' passion and desire to help people that led her to open Pure Local Organics. "I'm a registered holistic nutritionist and I love helping people. I want a space where people can come in and ask questions, have like-minded conversations and be steered in the right direction," she explains. The business has grown substantially since then and is now located in Downtown Sarnia.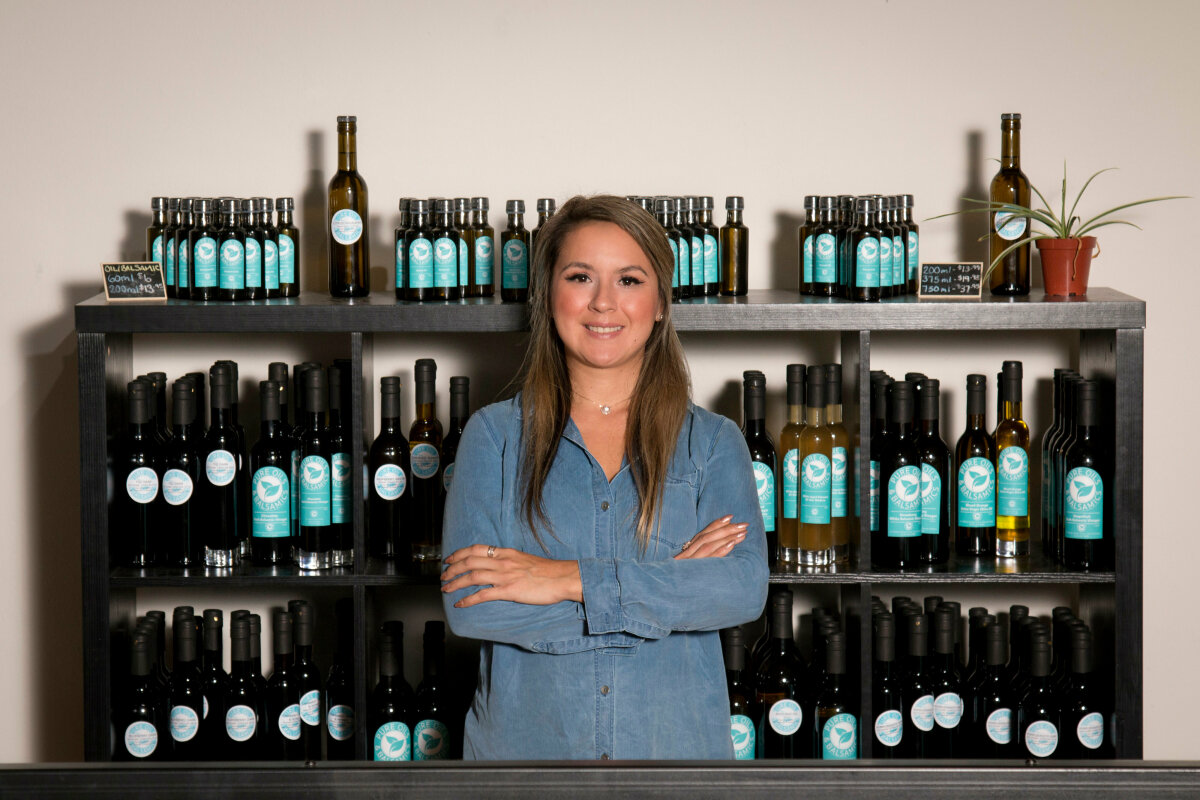 Pure Local Organics sells organic food and eco lifestyle home and body products. "We offer specialty items you can't find anywhere else like our store-made fermented foods and vegan kefir. We make coconut water kefir and other fermented foods for gut healing and health. Fermented foods have a really high dose of probiotics which help with bloating and other symptoms of poor digestion. A healthy gut has so many benefits, including an increase in energy."
They also carry a wide selection of organic living greens and herbs, micro-greens, grass-fed meat and dairy products, locally-sourced organic produce and unique artisan products. Pure Local Organics also sells over 50 flavors of olive oil and balsamic vinegar, all available for refill. "Sustainability is important to us and our oil and vinegar refillery is something that you can't find elsewhere."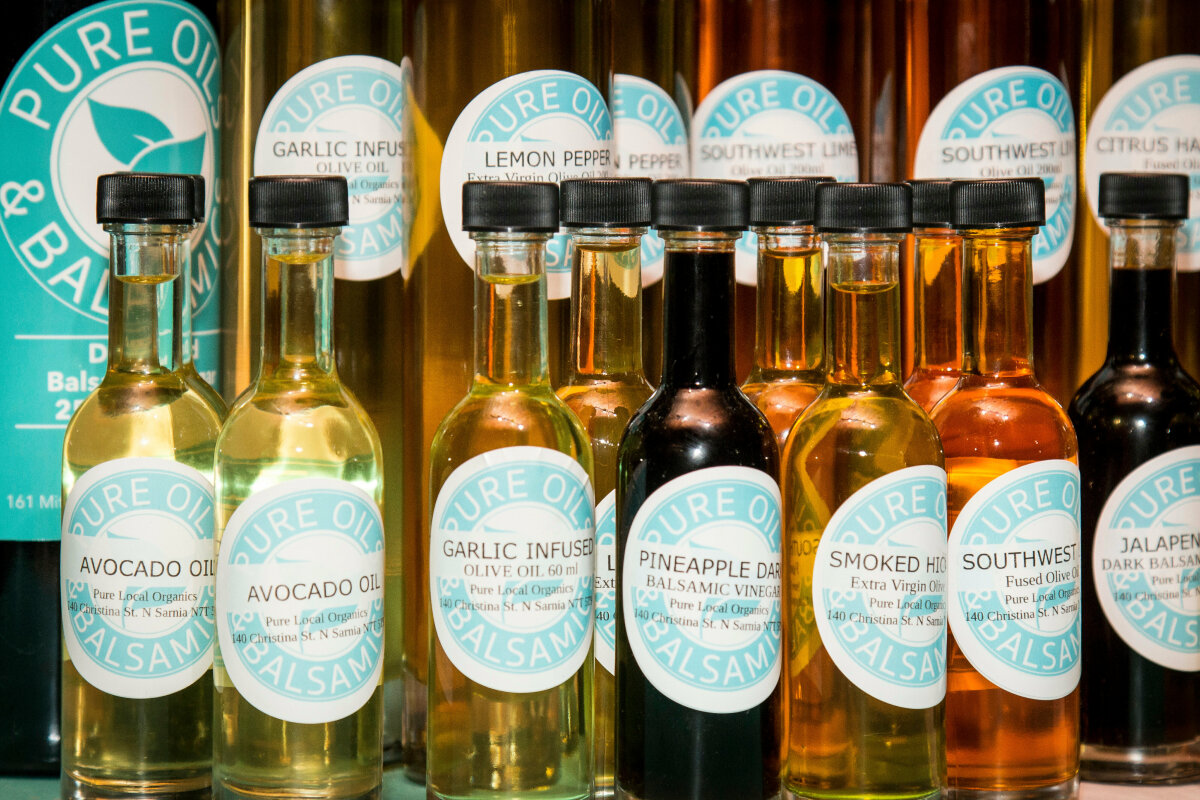 Maness' selection of branded body products is also uniquely local. "Pure Gold Oil is a facial serum I created after extensive research. Customers loved it so much they asked for other skin care products, so I sourced a local artisan to make our face and body line." Sourcing products locally is important to Maness. "Community has been an important part of Pure Local Organics right from the start, and I want to continue supporting local artisans, farmers, and suppliers."
For Maness, the most rewarding aspect of Pure Local Organics is helping someone improve their health. "I love talking to people about their health. I want to share my knowledge and make it easier for other people to reach their health goals through nutritional education, the therapeutic use of supplements, and the addition of organic whole foods into their diet."
For more information visit: https://www.purelocalorganics.ca/
Three editions of the Year of Local have been released. They are available for purchase at
The Book Keeper
. 100% of the proceeds will be donated to the local Sarnia-Lambton charities featured in the books.