NYCE Outdoor Living opened on February 1st, 2016 in a familiar location within the industry. St. Clair Fence and Deck had been at this location since 1982, serving the community for over 33 years. The company is owned and operated by Chris Hart and his brother, Mike. "Mike and I have always been really close and we had both worked for St. Clair at different times. When the opportunity came up, we jumped at the chance to work together." This is a family business, says Hart. Alongside the two brothers, their parents come in to help out. "Our dad is our biggest promoter. He wears NYCE clothing all over town and is always talking up the NYCE brand."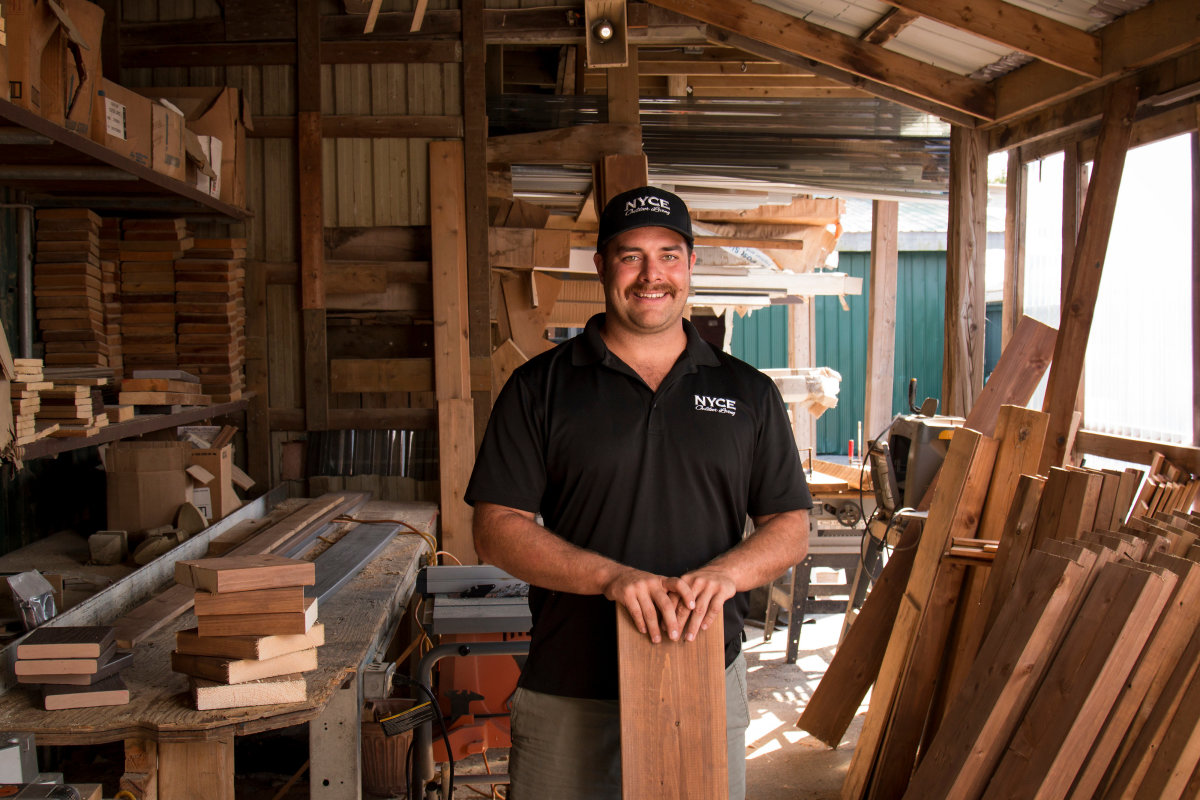 The company's focus is to be the best locally owned outdoor living supply store in the county. "We offer design services and then work with contractors to build each customer's dream backyard. We oversee all aspects of the project and handle the logistics." The company employs five full-time staff. "Our team worked at St. Clair Fence & Deck and have many years' experience in the industry. Our longest member, Bob Christianson, has been here for 27 years. He works in our back shop and does custom wood and vinyl work. Mike has really enjoyed learning the tricks of the trade from him."
"The biggest thing for me is that I want us to have a fun environment and for customers to experience that. Fred Klaudi and Christine Renaud have brought years of industry knowledge. They have taken the time to teach me things that have helped our business. I can't say enough about Ben Prins, who used to own St. Clair Fence & Deck. He has been so helpful to me personally. The Prins' are a great family." Outside of work, Hart is involved with the Sarnia Saints Rugby Club and supports other local charities. "I support many of the minor athletic associations including the Camlachie Athletic Association. When you are younger, you take a lot and it's good to realize that and give back when you can."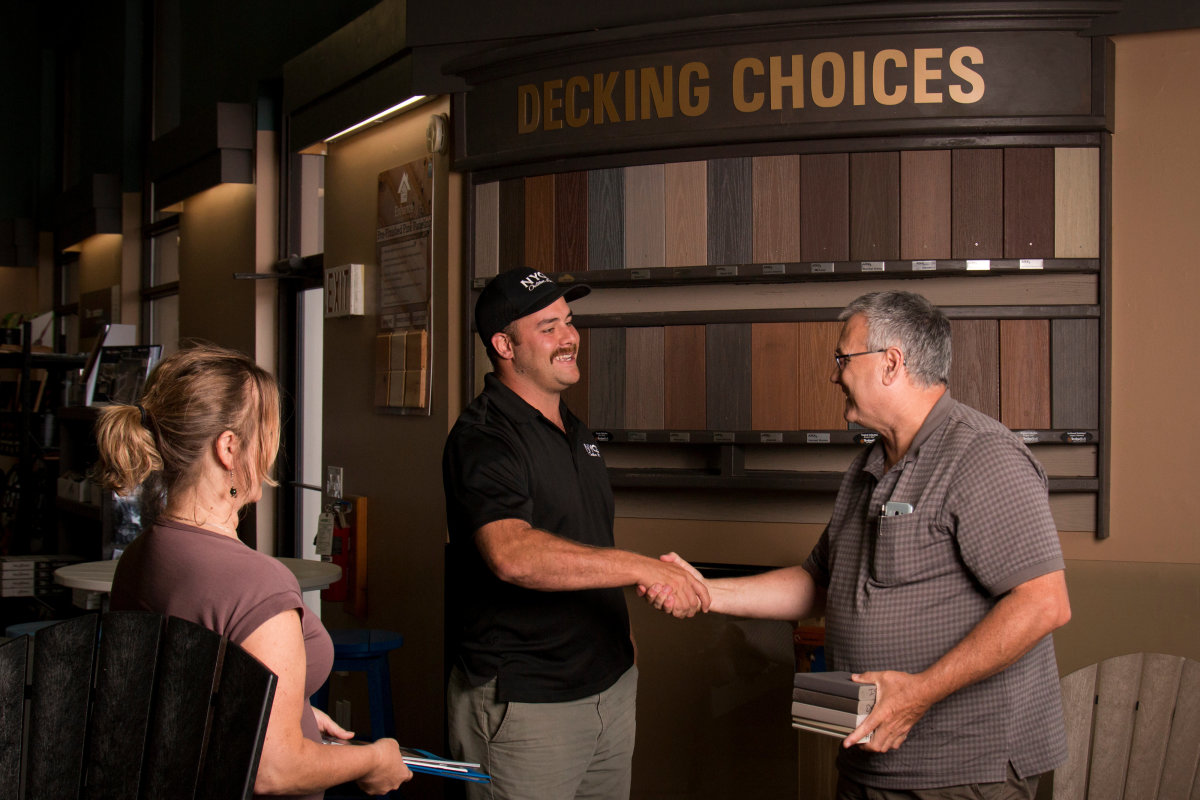 As more people are focused on staying home to entertain, NYCE has brought in additional product lines to help you enjoy your outdoor living space. "We offer outdoor furniture, chairs, barbeques, umbrellas and fire pits. We want these items to last a lifetime." One of their main lines is made by Canadian Recycled Plastics out of Stratford. "They make everything on site and it has a Sarnia tie with some of their plastics coming from our local recycling plant. We love their product line and their focus on the environment." At NYCE, they are always looking for products that will make great additions to their customers' backyards. "We supply furniture, overhead structures and pergolas. We can even supply outdoor dishware. As a supply store, we sell to both the consumer and contractors." NYCE stocks pressure-treated lumber, iron and chain-link fencing, PVC and composite decking and many other outdoor building material products.
Three editions of the Year of Local have been released. They are available for purchase at
The Book Keeper
. 100% of the proceeds will be donated to the local Sarnia-Lambton charities featured in the books.