NOVUS Glass Repair & Replacement
In 2015, Shelby Armstrong decided to start Ace Auto Glass (now NOVUS Glass Repair & Replacement), his own auto glass replacement shop, at 1-777 Campbell Street. "I was 24 years old and for the first three years, I worked alone in a space at the back of the building. In 2018, I moved to the front of the building and I hired a technician as the business was steadily growing." Shelby studied computer programming at Lambton College and digital electronics at Fanshawe, both of which serve him well in his new business. "Understanding electric motors has meant I can repair things like older (classic) window regulators, and because of my programming knowledge, I was able to build Ace's website myself."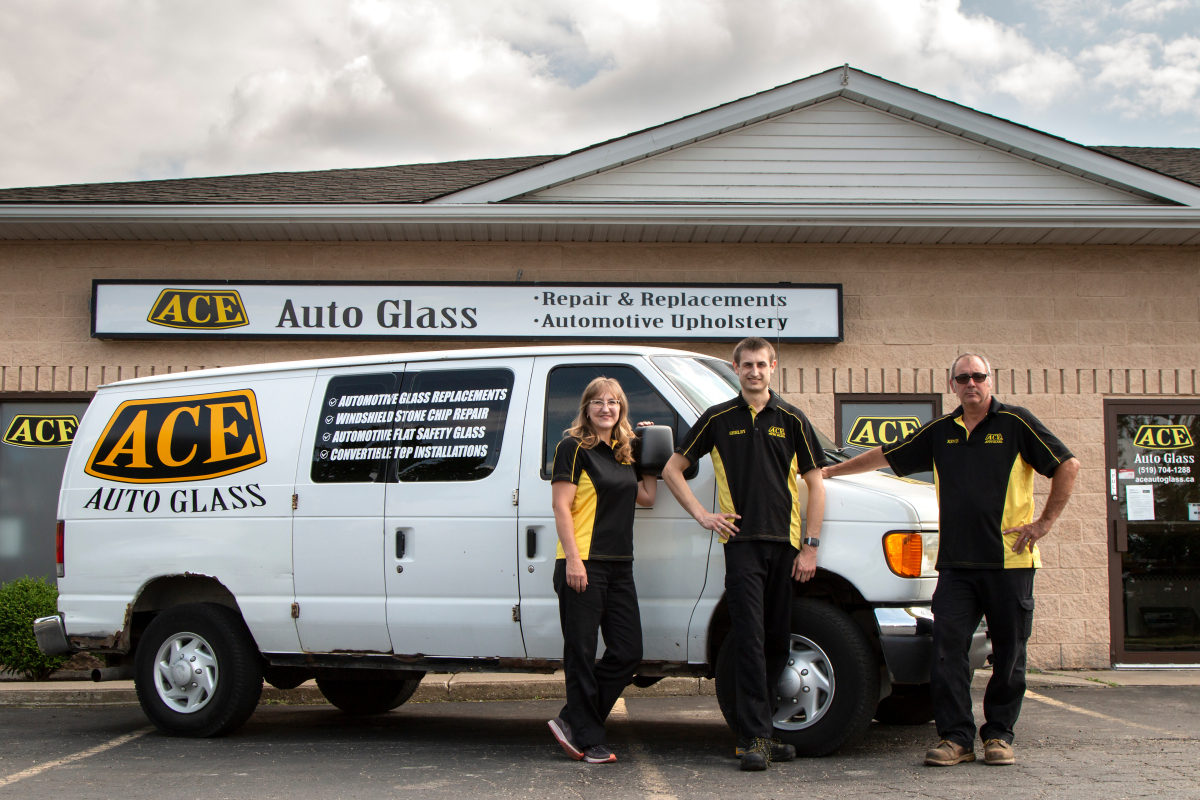 Shelby had a learning disability and ADD (Attention deficit disorder) through school. From a young age he was told by his educators that he would not accomplish very much in his life and would probably not make it through high school. He says that made a big impact on him; if someone says he couldn't do it then he was going to do it. When he finished College, he was hired as a full-time auto glass replacement technician. "Back in high school, I had done a co-op at Apple Auto Glass, which is how I got my start in the industry."
Ace Auto Glass is a full-service automotive glass installation service center with mobile service that can come right to the customer. Shelby works along with technician Kevin Nickerson, and together they have over 43 years of auto glass experience. Dawn Marie works with them in the office. Their services include glass replacement, stone chip repair, side mirror replacement, rear-view mirror rebonding, and window regulator with motor replacement on any type of vehicle. They can cut industrial flat safety glass as well. "We also stock, replace and install windshield wipers and apply windshield rain repellant." Shelby also replaces automotive upholstery like convertible tops, headliners and vehicle seat repairs. "One of my mentors, Mark Woolsey, shared with me some of his upholstery knowledge and taught me how to offer this service." Ace also offers ISO approved interior restyling with seat skins from Katzkin. Ace deals directly with insurance companies to minimize the customers' time and hassle. Alongside his mentors, Shelby's family has been extremely supportive.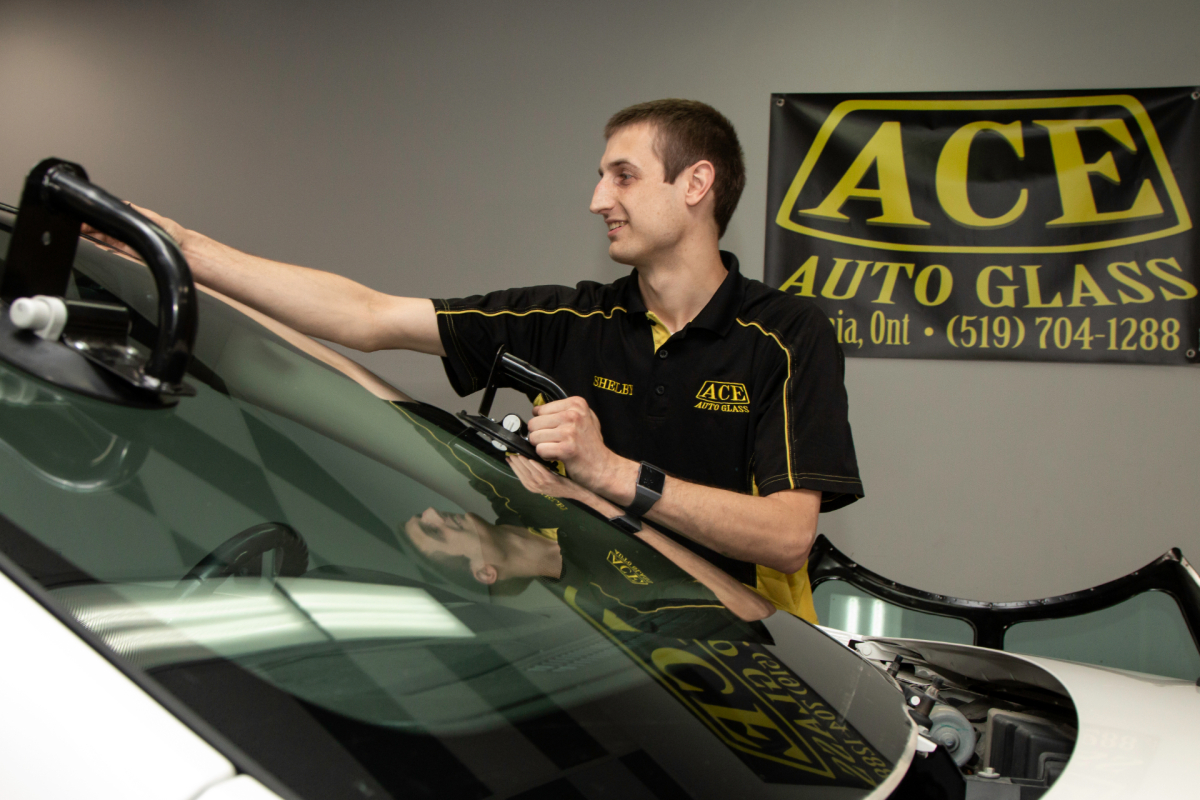 Shelby is thankful for the mentors and many tradespeople who have shared their knowledge with him. They regularly attend auto glass conferences, so they know about the latest products and installation techniques in the industry. Shelby is very grateful for the customers who support local and he is always thinking of ways to better serve them.
Ace Auto Glass provides a lifetime warranty on their glass replacement, and they clean their customers' vehicles as a thank you. "Running a business isn't always easy. Sometimes keeping up with everything is challenging, and I'm not necessarily built that way, but I love it because I was told I couldn't do it. I did do it and I'm very proud of that."
For more information visit: https://novusglass.com/locations/sarnia/en/
Three editions of the Year of Local have been released. They are available for purchase at
The Book Keeper
. 100% of the proceeds will be donated to the local Sarnia-Lambton charities featured in the books.