As a computer programmer, Tyler Yates was always working to help his IT clients. His friend Nick L'Ecuyer owned The Mortgage Wellness Group. "I was living in Barrie and my friend Nick met with me about the mortgage for our first home. I was really interested in understanding the numbers. He answered all my questions and suggested I consider making a career change." Yates' IT job involved extensive travel across Canada, which became increasingly difficult after he got married and started thinking about a family. "Nick stayed on me for two years. After my daughter Peyton was born, I went for it. I studied to become a licensed mortgage broker and Nick became my mentor."
In 2012, Yates opened Mortgage Wellness in the Royal LePage building on Christina Street in Sarnia. "There weren't many mortgage brokers in Sarnia at the time. Each of the big banks had reps and there were a couple of mortgage agents who were close to retirement." Yates used his IT background to create custom mortgage tools and build his brand online. His customer service experience also played a part in growing his business. "As a programmer, if my pager went off, I had 15 minutes to call a customer back. That stuck with me."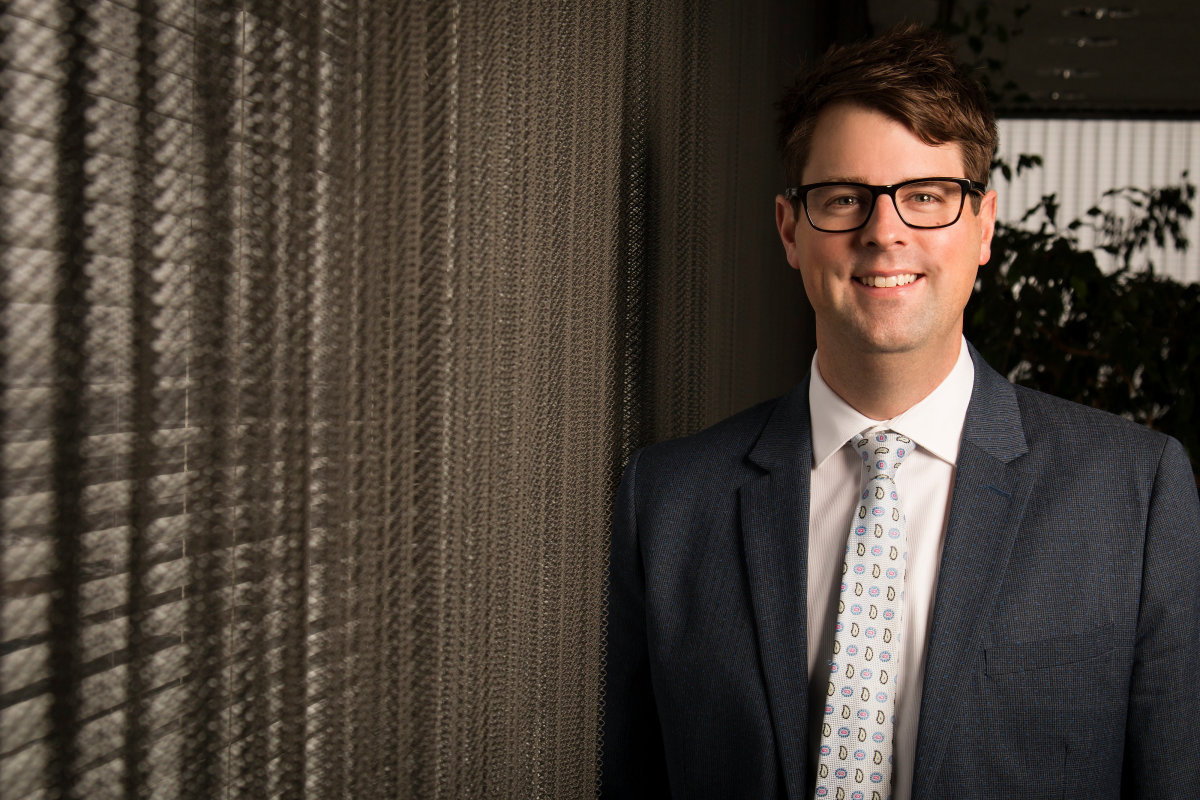 Now located at 201 Front Street North, Suite 1401, Mortgage Wellness specializes in mortgages for home purchases, mortgage renewals, mortgage refinancing and home equity loans. "I have been a first-time home buyer. It's still fresh in my mind how overwhelming it was. I want a great first-time mortgage experience for my clients." Yates offers the many mortgage options you'd find online with one-on-one consultation. "You will have options like you would if you were shopping online for your mortgage, except you are sitting in my office and can ask me all the questions you want. I help you sort through the options to find the solution that best meets your needs. I treat your mortgage like it's mine."
Yates is celebrating two recent accolades. In May 2018, Canadian Mortgage Professionals Magazine ranked him 12th across the country in Canadian small markets with an average home selling price below $320,000. He is even more proud of being a 2015 Canadian Mortgage Awards Best Newcomer finalist. "This was a big honour. I feel like it reflected the relationship that I have built with my clients. I love sitting down with them and helping them with the biggest financial decision of their life, as we work together on a mortgage application." Yates provides his clients with a variety of options including lenders, rates, terms and penalties.
Yates continues to use his IT skills to grow his business. Last year, nearly 40% of Mortgage Wellness' business came from people using Google search. "I built my online brand and knew if we did a good job, word-of-mouth would grow the business." Mortgage Wellness now has five employees with plans to add two more. "We've just kept on growing. I love being downtown and seeing this part of the city grow too."
For more information visit: https://www.mortgagesarnia.com/
Two editions of the Year of Local have been released. They are available for purchase at
The Book Keeper
. 100% of the proceeds will be donated to the local Sarnia-Lambton charities featured in the book.