If you are looking to play hockey, Micor Source for Sports will have all the equipment you need. "We service or sell everything for hockey players," says the current owner, Kevin Fines. Micor was established in 1981. "Bill Abercrombie owned the business for more than 27 years. When I was a kid growing up playing hockey and lacrosse, I always bought my equipment here. Being a hockey goalie, you need a lot of equipment," adds Fines, with a laugh. He left Sarnia on a hockey scholarship after graduating and played lacrosse in the summers in British Columbia. He competed in NCAA Division I hockey for three seasons at the University of Findlay before turning pro. "When I finished my hockey career, I played in the National Lacrosse League. Between the two sports, I've played all over North America." In 2002, Fines was a member of the Minto Cup champion Burnaby Lakers.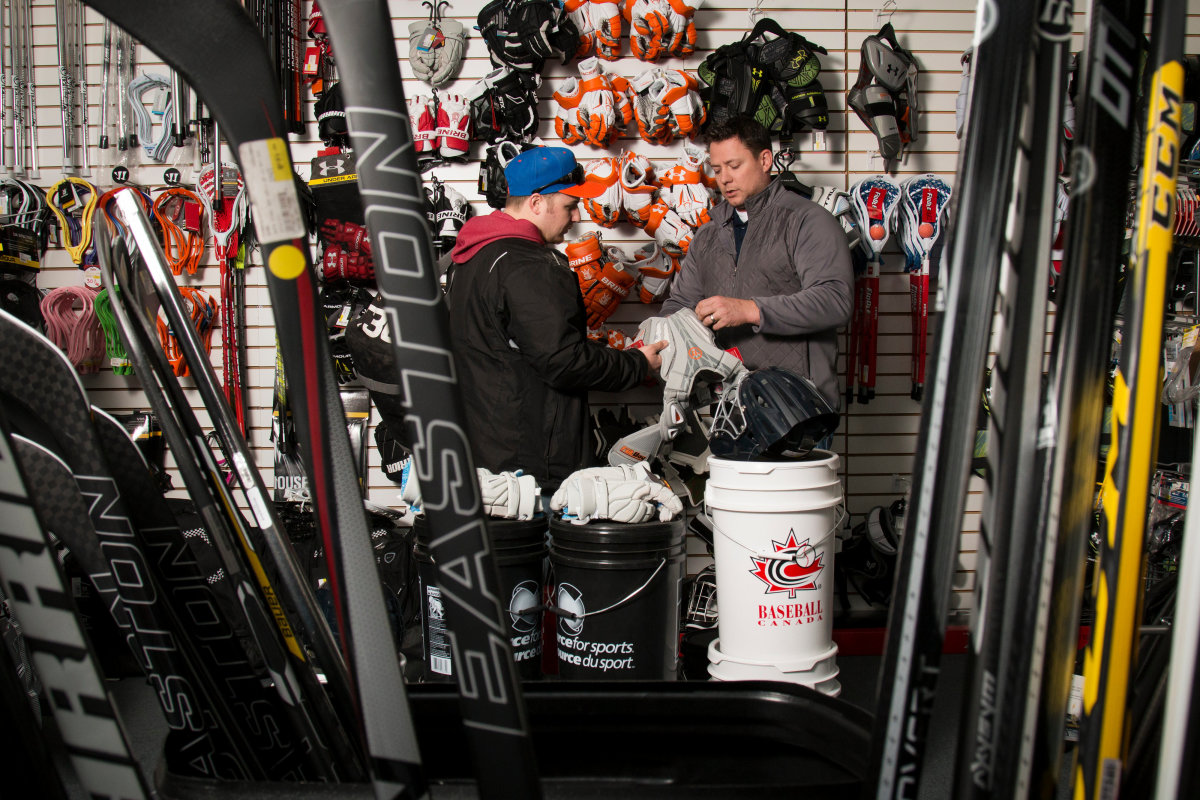 With a degree in marketing, he settled in Toronto with his wife. "We are both from Sarnia, and decided to move back to the area to raise our family." Fines worked in finance and was on a parental leave when the opportunity to take over Micor presented itself. "My daughter was born in January of 2014. I took over the business on January 5, 2015." Fines worked with Abercrombie to learn everything on the sales floor and within the service area. "Bill has been fantastic to deal with. He's still only a phone call away."
Micor, located at 49 Finch Drive, belongs to the national buying group, Source for Sports, and is affiliated with over 150 stores across Canada; each is independently owned and operated. "The front part of the store has apparel. We carry NHL and Hockey Brand apparel, along with UnderArmour and Adidas. When you think back-to-school for athletes, we have you covered." The store also stocks equipment for baseball and lacrosse, as well as quality bikes for recreational riders. "We have BMX, cruisers and hybrids, as well as a full-service bike shop on the premises with two technicians." Giving back to the community is also very important to Fines. "We sponsor many local sports teams, including hockey, lacrosse, soccer and baseball."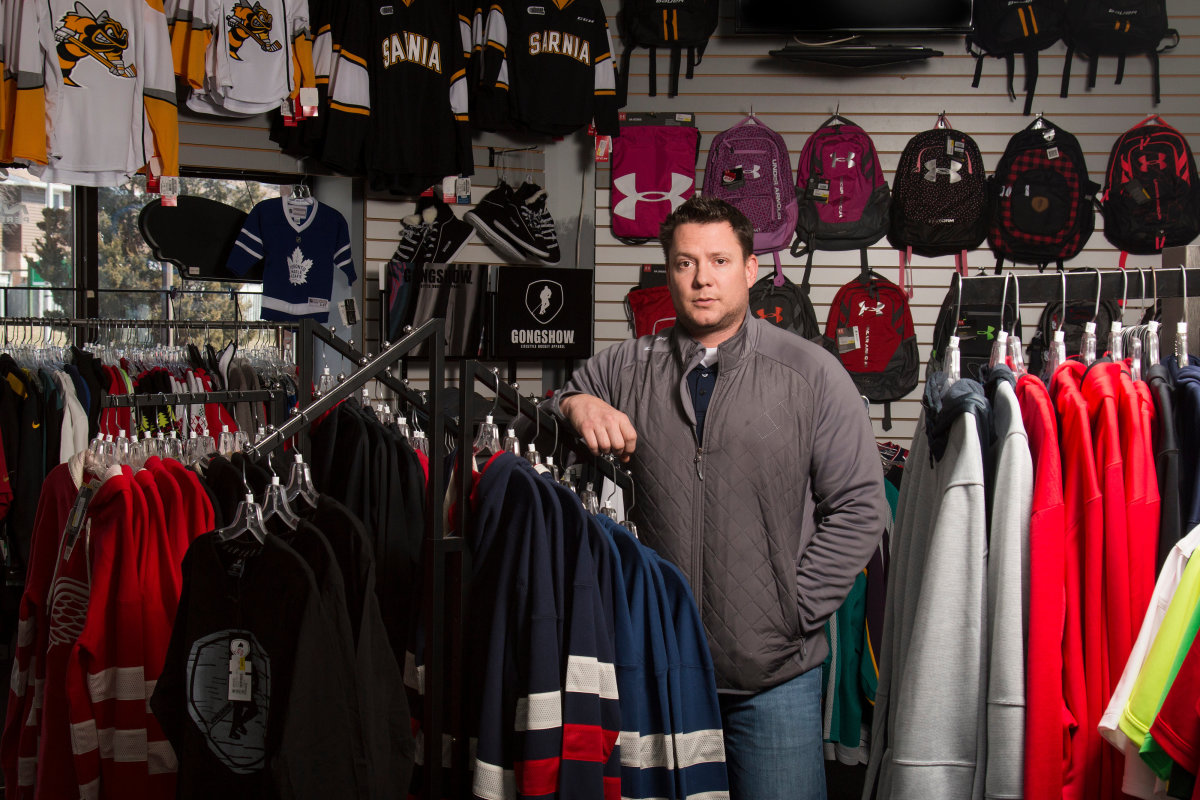 From beginner to pro, Micor will put you in the right gear for your game, at the right price. "We are a hockey pro-shop. We carry everything from starter kits for kids just getting on the ice for the first time to the elite athlete. We have a staff of 6-10, depending on the season." Micor offers skate services including sharpening, repairs and ovens for stretching. "We carry Bauer and CCM. Warrior has equipment for both hockey and lacrosse." The store is set to undergo renovations in 2018. "It's about being able to help our customers better. It's really fun to help a new hockey player with their first pair of skates or size up someone for their first set of goalie pads. I really enjoy helping our local athletes."
Two editions of the Year of Local have been released. They are available for purchase at
The Book Keeper
. 100% of the proceeds will be donated to the local Sarnia-Lambton charities featured in the book.