Joe Dawson has been cutting grass since as early as he can remember. What started out as a part-time job throughout school ultimately led to a life's passion. "In 1990 there was an opportunity to purchase a small company that was getting out of the lawn care business," explains Bonnie Dawson, Joe's wife and business partner. "We formed J.D. Lawn Service and started working for ourselves full-time." Initially, the Dawsons operated out of their home in Brigden. They worked through the day alongside a few staff members and finished the paperwork in the evening. "All this while having a newborn baby at home," Bonnie laughs. "I don't know how, but we made it work." The couple outgrew their home setup and eventually purchased land at 125 Duff Drive in Sarnia in 2004. They built a custom 7,000-square-foot facility, fully equipped with administrative offices and a state-of-the-art shop, which allows for in-house maintenance and repair of their equipment.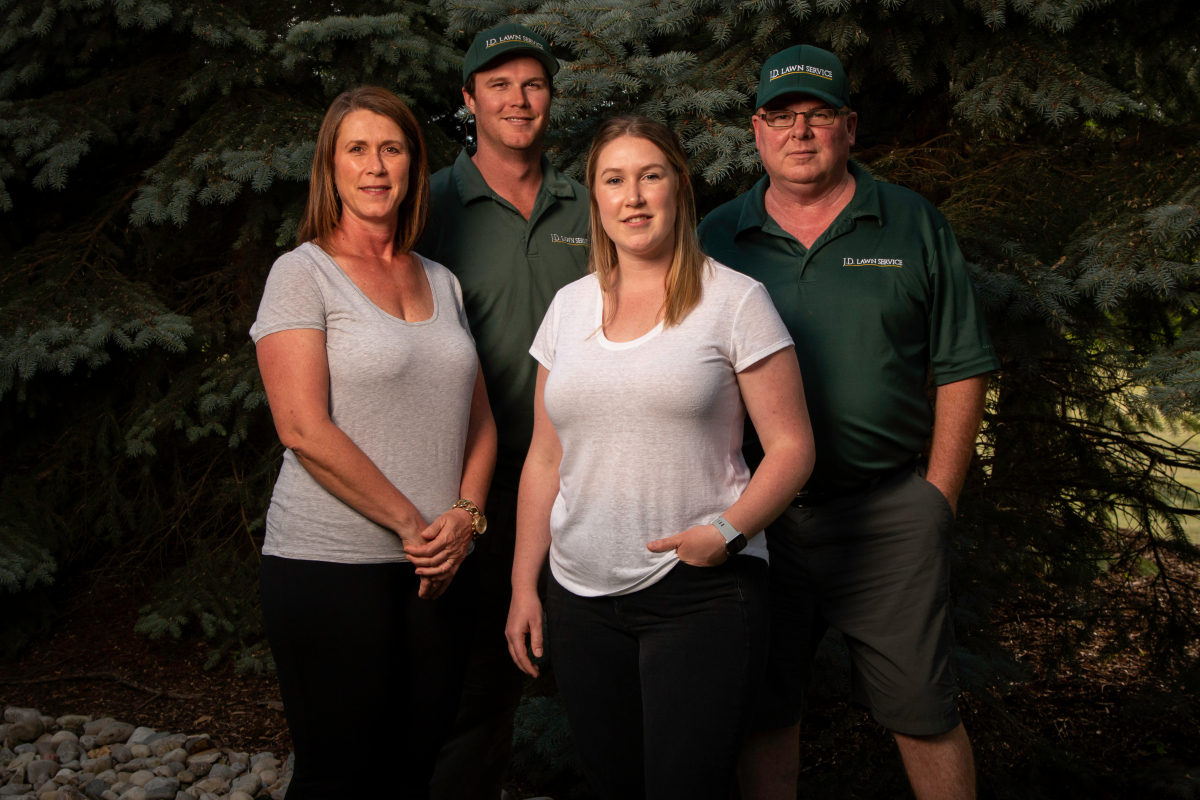 J.D. Lawn Service provides complete grounds maintenance services for residential and commercial customers. "We are more than just grass cutters," explains Alex, their son, who started working full-time with his parents in 2006. "We are hired to look after the customer's property like it's our own. Attention to detail and personal service is what sets us apart," he adds. "We know our customers by name, not by address."
Their daughter Heather spent summers working in the garden beds and alongside her mom in the office. She officially joined the company in 2015 as the office and human resources administrator after graduating from a business administration program at George Brown College. "I've been around this business my entire life, it was a natural fit," she shares. Heather is passionate about contributing to what her parents have built and believes that the key to their success is the relationships they build with their customers. "We've been on some of the same properties for 30 years. They know my family personally and trust in the quality of our work."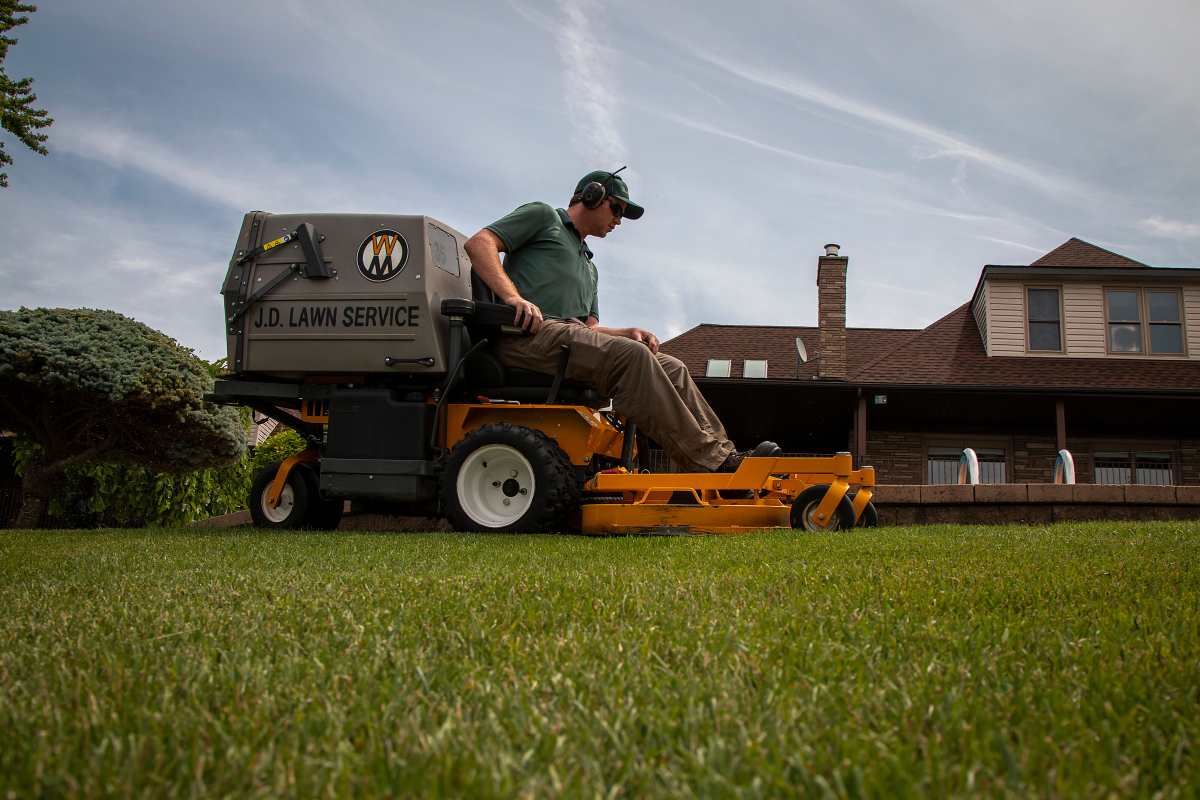 J.D.'s fleet includes 21 Walker mowers, 12 four-wheel drive John Deere tractors, 8 Kubota utility vehicles with plows, and 12 trucks for both landscaping and snow plowing. The Dawsons employ 10 people full-time year-round and as many as 30 throughout the year, depending on the workload. "Our business is dictated by the weather. If we get a big snowstorm, we need to have people in place. We are lucky to have some of the best," shares Joe. "There is a tremendous training procedure that happens here. A lot of people can tell you they know how to cut grass or plow snow, but there's an art to what we do."
The Dawsons are proudly celebrating 30 years in business. They don't over-book or take on more business than they can handle. "We have developed a reputation for quality service with a 98% repeat clientele," shares Joe. "We've built a successful business that our kids are interested in moving forward with, and we've done that as a family, which is really rewarding."
For more information visit: https://jdlawnservice.ca/
Three editions of the Year of Local have been released. They are available for purchase at
The Book Keeper
. 100% of the proceeds will be donated to the local Sarnia-Lambton charities featured in the books.