International Symphony Orchestra
In 1957, the International Symphony Orchestra (ISO) was formed when the Port Huron String Ensemble in Michigan amalgamated with the Little Orchestra Society of Sarnia. Both orchestras recognized that by joining forces they could flourish, not just survive. This international co-operative venture brings together professional and community musicians from both sides of the border. The ISO is a non-profit charitable organization in both Sarnia and Port Huron, and has offices in both countries.
The ISO moved to its current Sarnia location, 143 Christina Street North, in 2018. "We wanted a storefront where we could combine the executive office with rehearsal and performance space," explains Anthony Wing, ISO's Executive Director. ISO started out by performing two concerts a year, one in each country. Now the orchestra's activities include 12 performances a year, ISObar performances, the Symphony Singers, youth programming, and community events. "The ISObar is a music/art/event space featuring a rotating art exhibit from the 6+1 Art Group and a 70-seat performance space where we host First Friday and lunchtime concerts. It is a more intimate space that allows for different types of collaborations."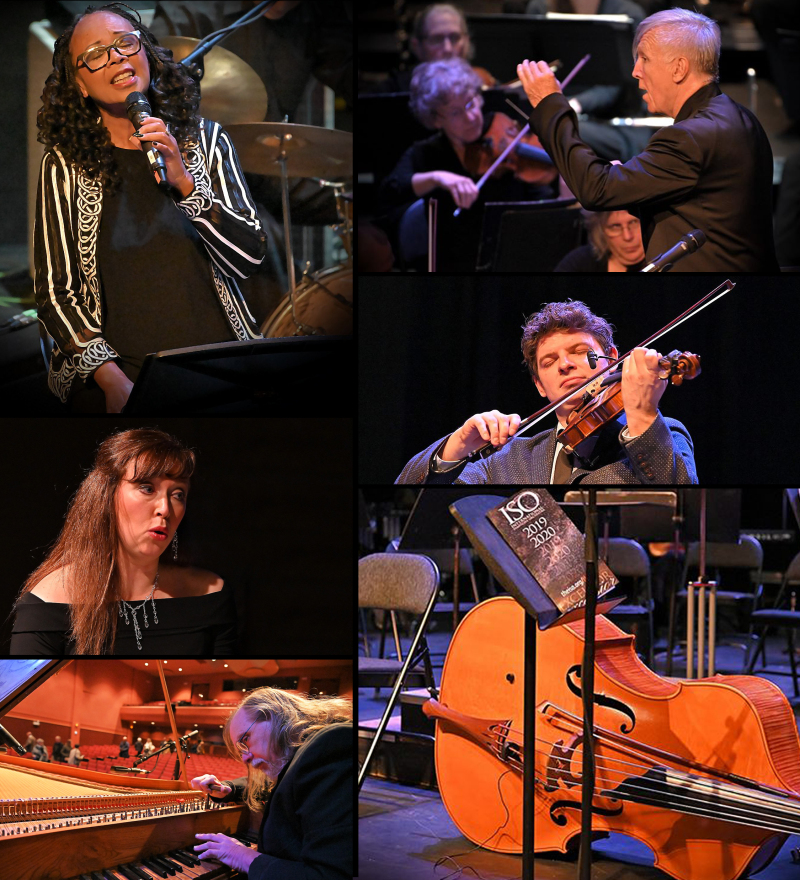 The principal focus of the ISO continues to be their concert season, which runs from October to April. "We have 12 concerts a year, six in each country. The repertoire has become steadily more ambitious under the leadership of conductor and music director Douglas Bianchi," shares Wing. These concerts are held at various venues in Port Huron and Sarnia, including the Imperial Theatre. The orchestra is composed of 30% professional musicians and 70% community players. "We have a very fertile environment for musicians on both sides of the border, and many of the members of the orchestra and choir are also involved in teaching the next generation of musicians."
The ISO sponsors youth string ensembles and has expanded their youth initiatives to include the International Youth Choir. The ISO presents free full orchestra youth performances, which have been enjoyed by over 2,000 school children in Sarnia-Lambton. Their Music Makes Sound Sense is an educational program held in 60 classrooms throughout the county. Over 2,800 children have been introduced to orchestral instruments, many for the first time. "Summer Strings is a one-week summer program for beginners of all ages. The program teaches violin and cello, and at the end of the week they perform a concert."
Wing is grateful for the ISO's many sponsors and donors. "Their support allows us to perform, entertain, and educate. We are also thankful for the hours our volunteers, musicians, singers, and members all contribute." Wing wants people to know that amazing live music is available in their own backyard. "Great music and culture are available right here. We have all these people working steadily, focused on the task of putting productions together and enabling musicians to create and perform their best work. Locally you can find this astonishing, capable, and professional group who deliver moving musical performances every time."
For more information visit: https://www.theiso.org/
Three editions of the Year of Local have been released. They are available for purchase at
The Book Keeper
. 100% of the proceeds will be donated to the local Sarnia-Lambton charities featured in the books.