Hull Bus Lines was started in 1985 by Ted Hull. "My Dad bought a couple of small buses from John Bray, who owned the school buses in Oil Springs, where we were from. He was driving for them for as long as I remember before that," explains Steve Hull. Things changed in 1992. They had grown to a fleet of fifteen buses. "My father passed away that year. I had just finished college and immediately joined the business. At the time we were operating out of the garage in our backyard, and had outgrown that space. We then bid on some buses for Lambton County Association for the Mentally Handicapped and ended up with that contract. That took us up to twenty buses."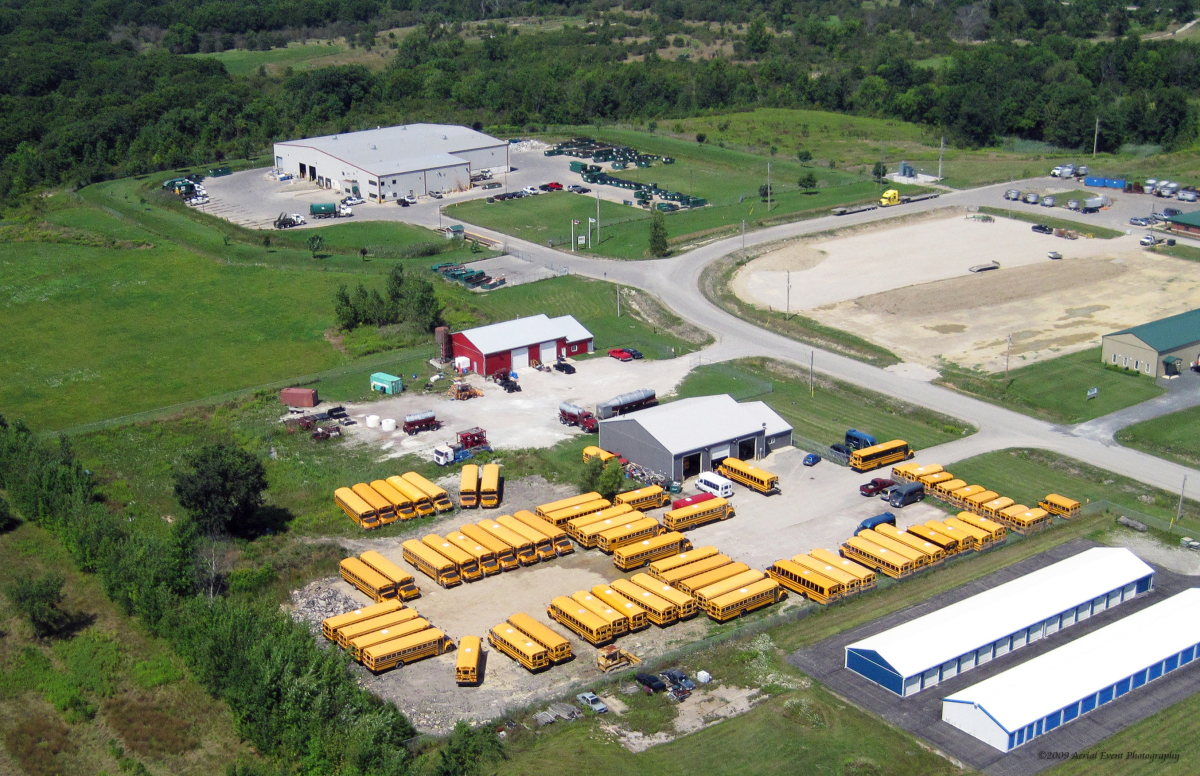 In 2008 they purchased McGill's Enterprise Ltd. "We essentially tripled our business overnight. The purchase added 43 buses and 34 runs to our operation." Hull Bus Lines currently has forty-three school bus routes that operate under the Chatham-Kent Lambton Administrative School Services, six buses for Aamjiwnaang First Nation, and two buses for Community Living in Sarnia. They have seventy buses in total. "Some buses are located in Sarnia, but we do all of the maintenance here at our head office." The main office is located at 4491 Progress Drive in Petrolia. "We moved into this space in 1995. We bought the land from the Town of Petrolia and built the building to spec to meet the needs of our business. This property used to be a pasture. I remember seeing buffalo here when I drove past as a kid."
The maintenance staff includes two full-time mechanics and an apprentice working in three bays. "We also have two staff members in the office, along with Paul Gordon. He is our operations manager and has been with the company longer than me. We have many long-term drivers on staff as well." A year ago, they purchased a thirty-passenger mini-coach. "The coach has separate storage for luggage in the back. It is perfect for sports teams as it can hold twenty-five hockey bags. We partnered with Total Package Hockey and outfitted the bus with some local hockey kid's photos. Parents really appreciate that the equipment is separate, especially for the ride home," says Hull, with a laugh.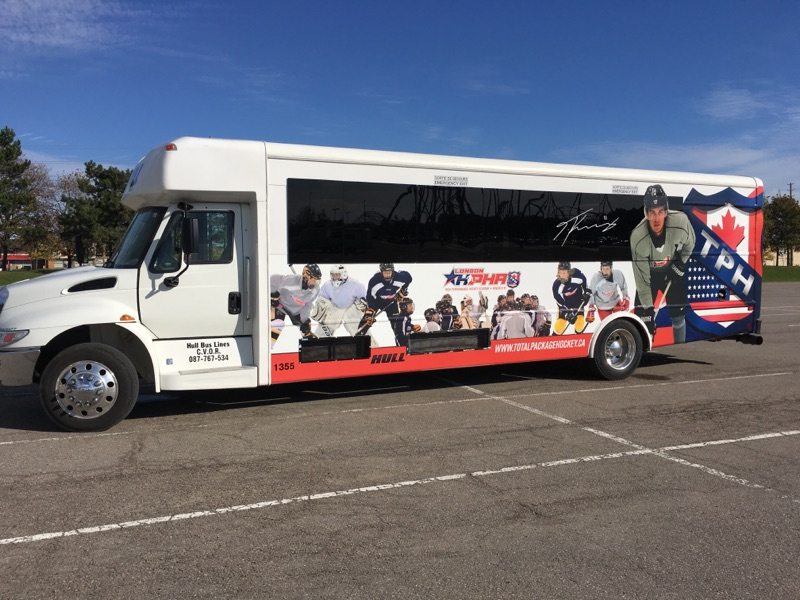 Transporting kids safely each day is the company's top priority. "We have a great team. We also have technology on each bus to ensure the kids get home safe. You have seventy-two kids sitting behind that bus driver. I appreciate every driver. They do a really good job." Buses are equipped with cameras and GPS systems that track the movement of each bus. "You can see when a bus is at a certain location, if it came to a full-stop, had the warning lights on and the duration of those alerts. These buses can also be hooked up to a computer to determine maintenance needs." Hull was an early adopter of this technology. "The only variable we don't have control over is the weather."
For more information visit: http://www.hullbuslines.com/
Three editions of the Year of Local have been released. They are available for purchase at
The Book Keeper
. 100% of the proceeds will be donated to the local Sarnia-Lambton charities featured in the books.