Jeff Wickens was five years old when his parents, Brian and Shirley, purchased Lake Huron Lanes at the corner of Lakeshore and Murphy. "My dad really enjoyed bowling and had been drilling bowling balls as a hobby, so he took an early retirement and bought a bowling alley. I was at the bowling alley all the time with my parents, and when I was 14 years old, I officially started working there." In 2002, his parents purchased Hi-Way Bowl, located at 1898 London Line. "We juggled both places for five years, but it got to be too much, so we sold Lake Huron Lanes and focused our energy on Hi-Way Bowl." Since his dad's passing in 2007, Wickens and his mom have continued to devote their time and energy to renovating the bowling alley and creating a great experience for Sarnians.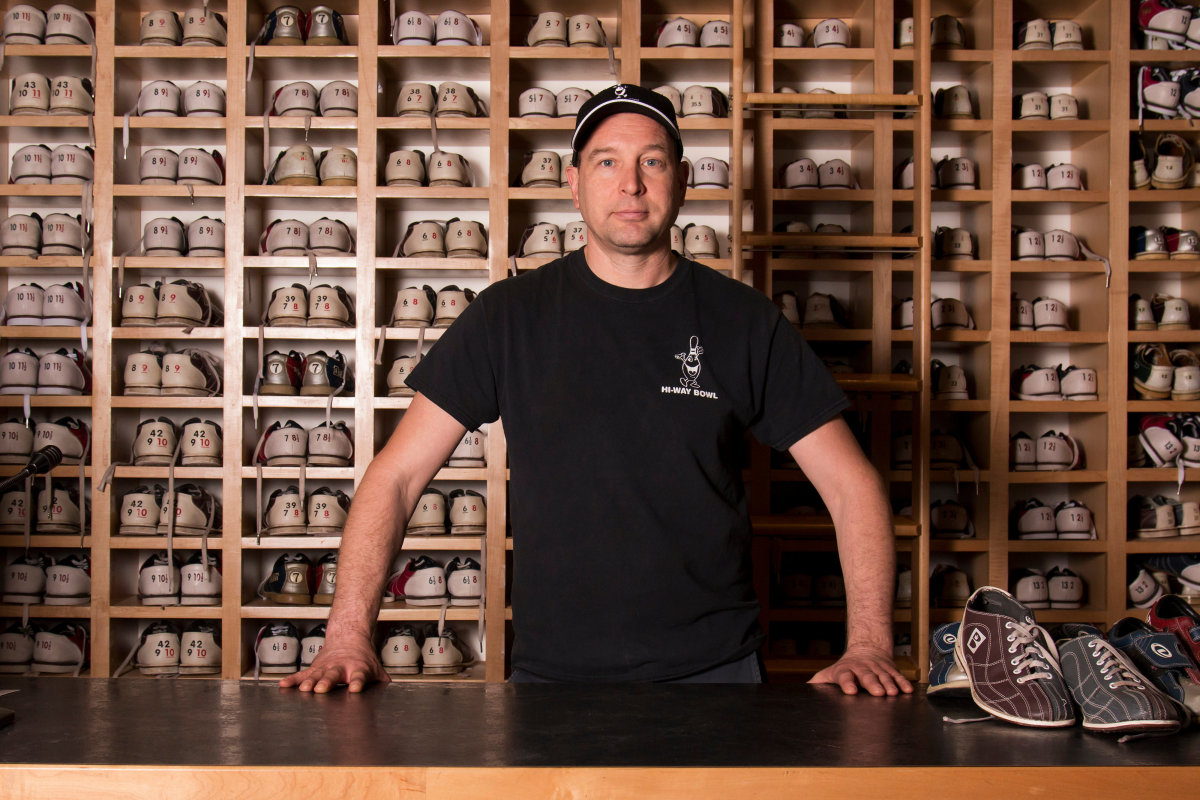 Before leaving Lake Huron Lanes, Wickens removed the bowling lanes and had them installed at Hi-Way Bowl. "We hired professionals to remove the lanes and then reinstall them because they are top-quality synthetic lanes with little to no maintenance required, other than oiling." The lanes are oiled every day. "It is a time-consuming, labour-intensive job that I had done myself for many years, but three years ago we invested in a top-of-the-line oiling machine." The battery-operated machine dusts, cleans, vacuums, oils, and buffs each lane. Wickens repurposed the old bowling lanes into Hi-Way Bowl's new bar.
Every year, Wickens invests in renovations. "We have worked really hard to make this a place that is clean and fun. So far, we have renovated the kitchen, front desk and shoe rack, bar, and bathrooms. The bathrooms are possibly the nicest bathrooms in Sarnia." Wickens also invested in a new computer system, which has completely changed their business. "Replacing the old vintage DOS system was long overdue. With this new system, I can put company logos or photos up on the screens for a really personalized, interactive experience."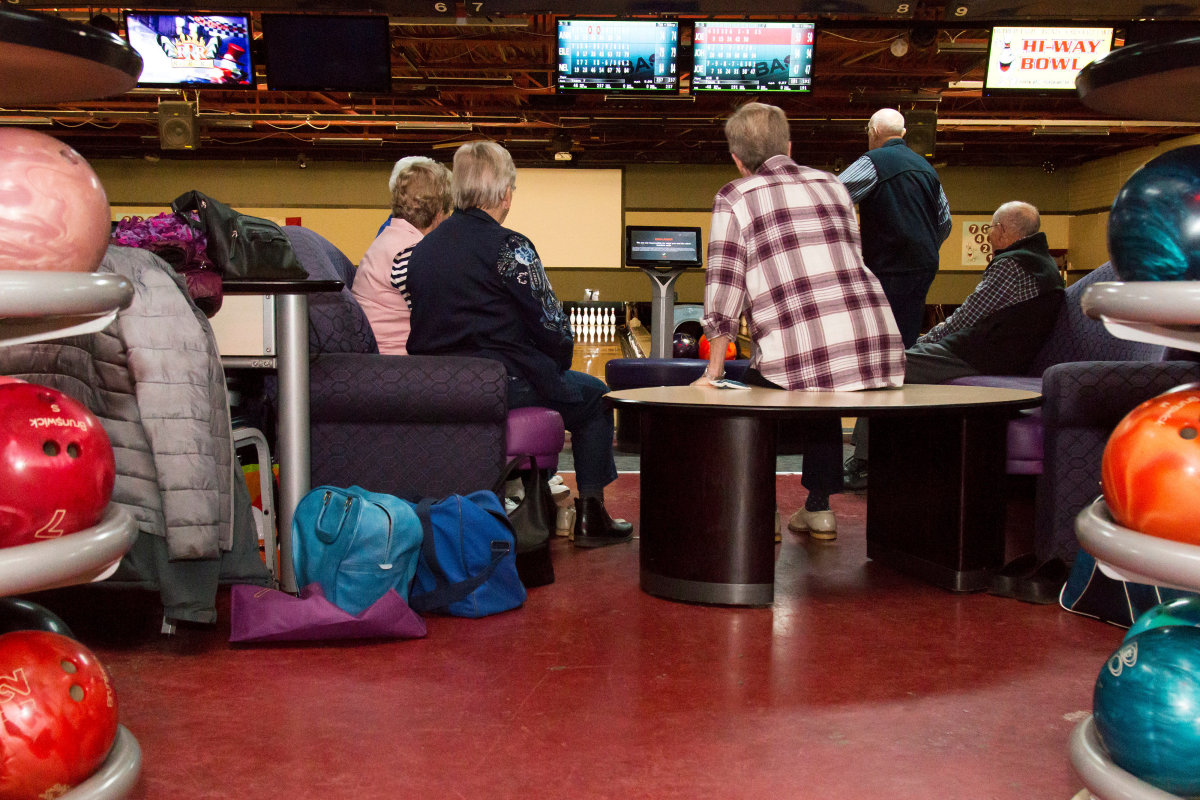 Hi-Way Bowl offers 10-pin bowling and is happy to host leagues, corporate team-building events, and birthday parties. "We have bowling balls in different weights, so kids and adults can enjoy the game. Rock n' Bowl happens every weekend, complete with fog, lights, and music. It's a great time to come for an event or birthday party." Hi-Way bowl has its own pro shop as well, with a great selection of bowling balls and accessories. "If I don't have something in stock, bowlers can take a look through our giant catalog and I can order it in."
The Wickens family supports a number of local charities, including St. Francis Advocates, Special Olympics Sarnia, and Community Living Sarnia-Lambton. "My mom and I love to give back to the community that supports us." Next on the renovation list for Wickens is replacing the ceiling over the bowling lanes. "After that we're going to spruce up the front of the building and redo the parking lot. Then we might finally be done!"
For more information visit: https://www.hiwaybowl.com/
Two editions of the Year of Local have been released. They are available for purchase at
The Book Keeper
. 100% of the proceeds will be donated to the local Sarnia-Lambton charities featured in the book.