Henne's Jewellery was started in 1973 by Wally and Elly Henne. Their son Markus joined the business in 1989, and he took over from them in 1997. "They are enjoying retirement. My father is a huge swimmer and cyclist and my mom enjoys photography and gardening," says Markus Henne. Wally, originally from Germany, immigrated to Calgary in 1956. "My Mom is Swiss and met my father in Calgary. They moved to Sarnia for work. When the owner of that business retired a few years later, my parents bought this building and started Henne's." Wally was a watch- and clock-maker and they added jewellery to help grow the business. "My dad was a horologist. He started when he was fourteen years old, back in Germany."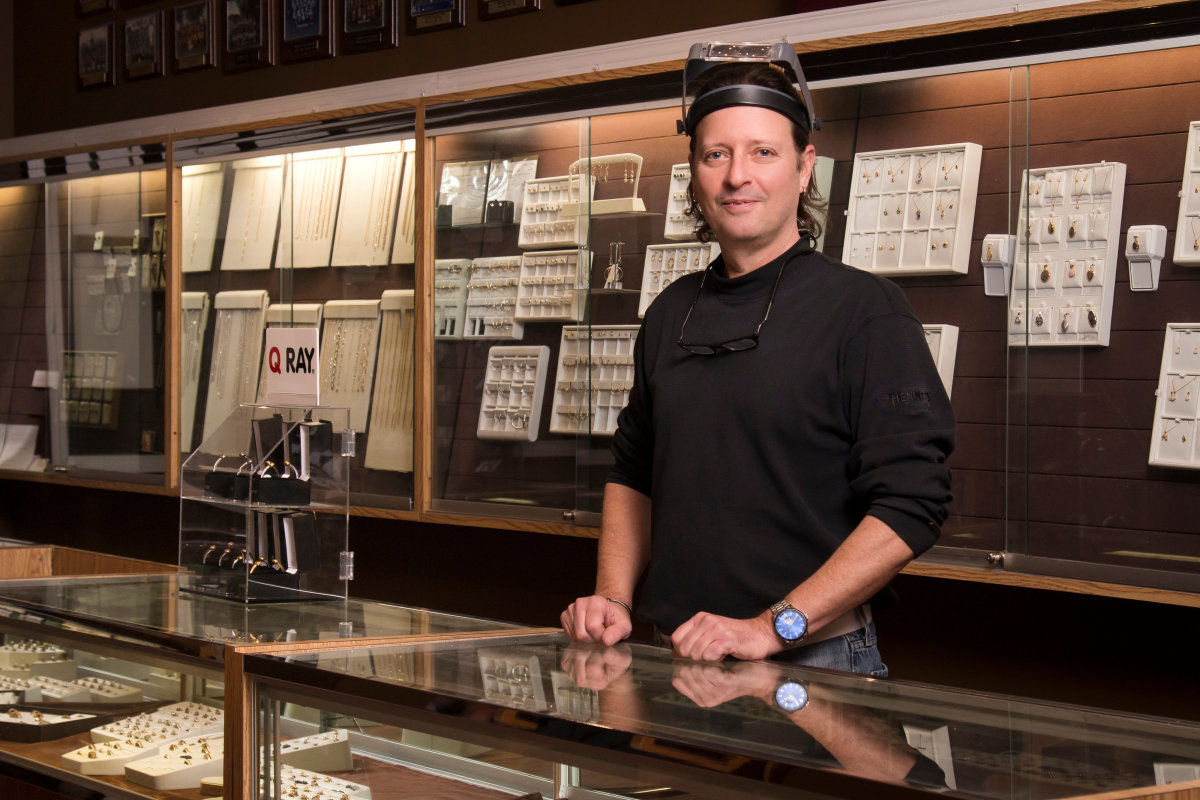 This family-owned business provides a personal touch for their customers. They offer repairs and service on the premises. "When I first came into the business, I made a lot of jewellery. These days, I have to be selective. We do an incredible number of repairs, which take up most of my time." Henne apprenticed with a number of specialists to hone his craft. "It's very hands-on learning. You have to learn different techniques that are used to make and repair jewellery." Today, he does an average of thirty repairs a day.
One such repair was made to the Canadian Football League's championship trophy, the Grey Cup. It was in Sarnia on a Canada-wide train trip to promote the CFL's 100th Anniversary. "I'm a big Sting supporter and had just gotten home from the game when I received a call from a friend asking if I could help with something." Henne had no idea what was needed until 9am the next day. "A man arrived and brought in a big travel box, opened it up and there it was—the Grey Cup!" The problem was that there was only an hour until the showing began. "I focused most of my time on cleaning the area so I could get a good bond. You can tell that it had been fixed many times in the past. I didn't have time to solder it properly, so I applied some epoxy." Henne continued to follow the Cup's journey after the tour. It held up during opening ceremonies, the trophy presentation and even the locker room. "The day after, I saw photos come out where the handle had broken off again," he says with a laugh.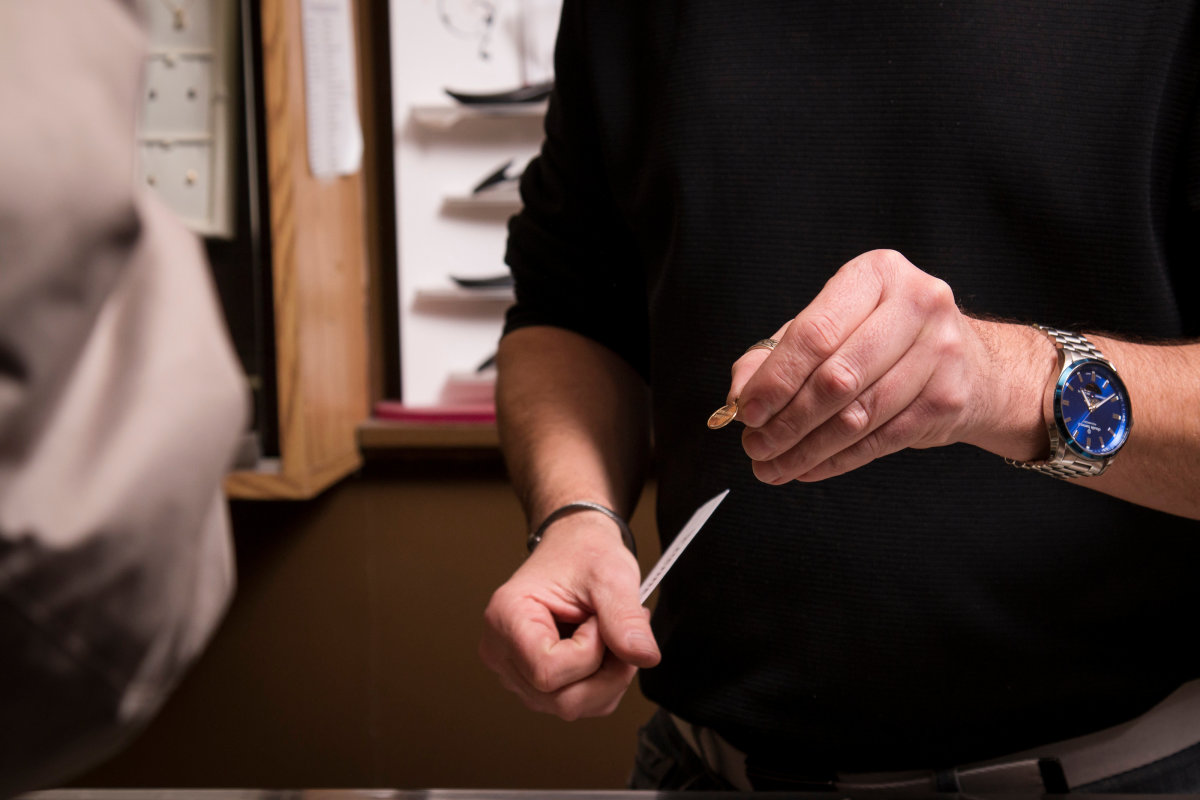 The business has a lot of support from long-term customers and much of the repair work comes from referrals. Their pricing is very reasonable for the services they offer. "One of the most rewarding parts of the business is when you complete a repair and the customer comes to pick it up and says it hasn't looked like that since it was new." Today, they sell a lot of earrings, bracelets, watches and coloured gem-stone rings. "We occasionally have stones such as green garnets and yellow sapphires that are unusual. We encourage our customers to stop in to see our selection."
Two editions of the Year of Local have been released. They are available for purchase at
The Book Keeper
. 100% of the proceeds will be donated to the local Sarnia-Lambton charities featured in the book.