Heaven's Wildlife Rescue Rehabilitation & Education Centre
Heaven's Wildlife Rescue Rehabilitation & Education Centre (HWR) is a volunteer-based organization that rehabilitates sick, injured and orphaned wildlife with the goal of returning them back to the wild. Peggy Jenkins has always been an animal lover, and started fostering wildlife when she was 19 years old. "In 2011 we opened Heaven's Wildlife Rescue Rehabilitation & Education Centre." Jenkins completed courses, exams and inspections in order to receive a license from the Ministry of Natural Resources and Forestry. HWR is named after Peggy's daughter, Heaven.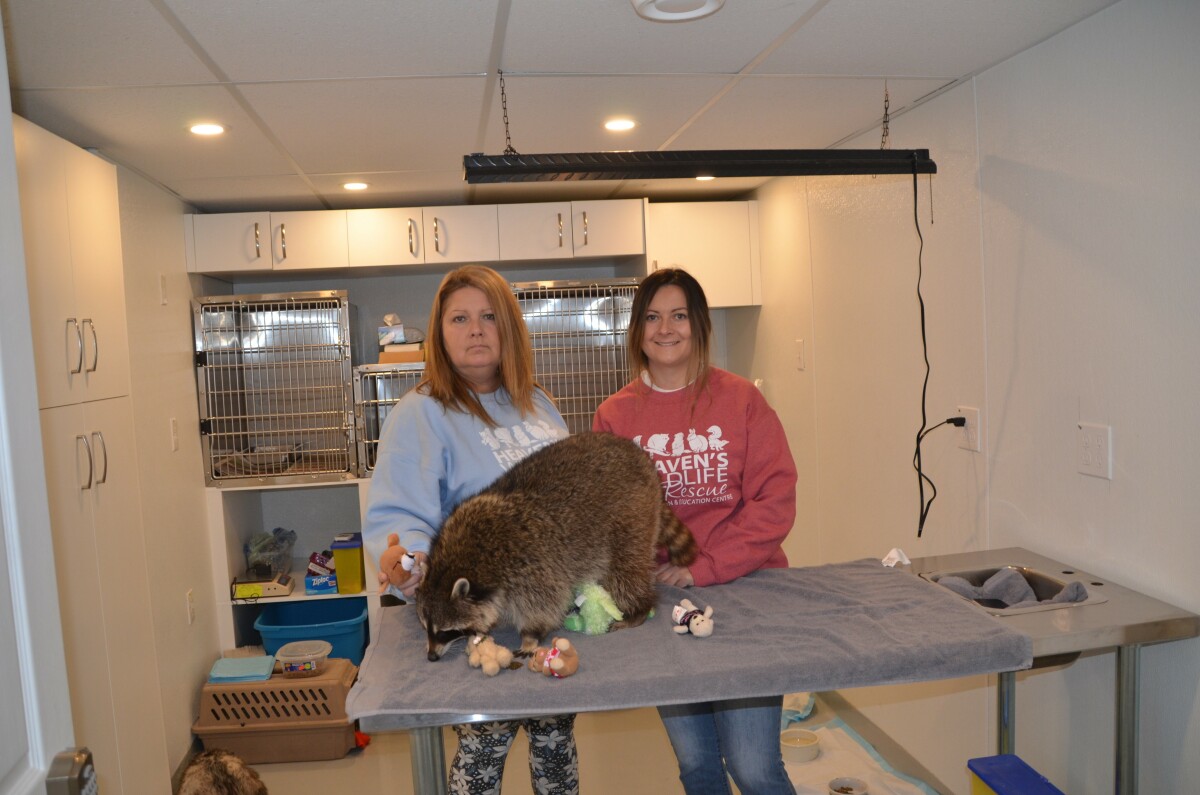 April through September is their busiest time of year. Typically over 350 orphaned animals are in their care at that time. "People trap and relocate wildlife without realizing these animals have babies or the mothers may have been killed by vehicles." These orphaned babies typically stay all summer, until they are mature enough to be released back into the wild. "The babies require feeding every three to four hours using a syringe or bottle. Multiply that by 350 and that's a lot of feeding." HWR relies on interns from Canada, Austria, Germany and other countries who live at the rescue all summer to help care for the animals. "It's a great experience for the interns as they get hands-on experience and learn about different species, and we get consistent help during our busy season."
During the winter months, HWR cares mainly for animals who are injured or sick. Over the last few years, HWR has been able to release 85% of its rescues. "Unfortunately, canine distemper is very prevalent in our wildlife population. If a patient tests positive for distemper, there is nothing we can do for it, we cannot reverse the damage it does to the brain. Canine distemper came from unvaccinated domestic dogs, so we really encourage all dog owners to vaccinate their pets."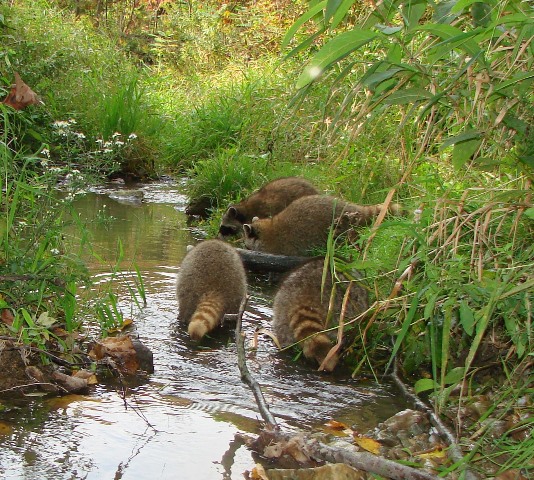 If an animal would not be able to survive in the wild for various reasons and it would make a good educational animal, then Jenkins can apply for an educational permit from the Ministry of Natural Resources and Forestry so that animal can join their educational team. Proceeds from the educational program go back to the centre to pay for food, supplies, and veterinary expenses. "We offer different types of educational presentations, all are focused on giving the audience a better understanding and appreciation for our native wildlife and conservation of their habitats."
HWR is not funded by any government services and relies on donations and fundraising events to keep the centre running. "Donations can be made on our website and we have several fundraising events every year." HWR is always seeking volunteers to help with events, fundraising, and their educational program. "We do what we do because as we continue to destroy natural habitats, wildlife have fewer and fewer places to go. Human error is another reason why there are so many wildlife species that need our help. These animals didn't do anything to us, and no animal should have to suffer."
For more information visit: https://heavenswildliferescue.org/
Three editions of the Year of Local have been released. They are available for purchase at
The Book Keeper
. 100% of the proceeds will be donated to the local Sarnia-Lambton charities featured in the books.