Haldenby Financial Group - HollisWealth®
Haldenby Financial Group – HollisWealth Advisory Services Inc. is a local all-inclusive independent financial planning firm for individuals, families and business. Haldenby Financial Group offers investments, insurance, retirement, succession & estate planning, mortgages and tax services. Cathy Haldenby founded the business in 1988 after graduating from nursing school; she worked at the Women's Interval Home on the social service side of nursing. While there, Cathy began to ask questions about how people grew their money. "I was very intrigued by the fact that two people with similar backgrounds, history and careers could have very different financial pictures and futures. I wanted to learn how people grew their money," she explains. As her interest in the field grew she realized that as a financial planner she would still be helping people, just in a different way. "I'm helping folks care for their finances and that affects all aspects of their life and health."
Cathy's son, Dean Haldenby, joined Haldenby Financial Group in 2009, shortly after completing his degree in business finance (honours) at the University of Ottawa. Over the last couple of years, their roles have reversed: Cathy is looking to slowly transition into retirement and Dean now manages the business, although Cathy's not ready to step away just yet. "Initially I was the senior advisor and Dean was the associate," Cathy explains. "Now Dean is the primary and I am the associate. That suits me just fine. Dean is the managing partner; and I continue to focus on what I love: helping families build their future and spending more time with my grandkids!"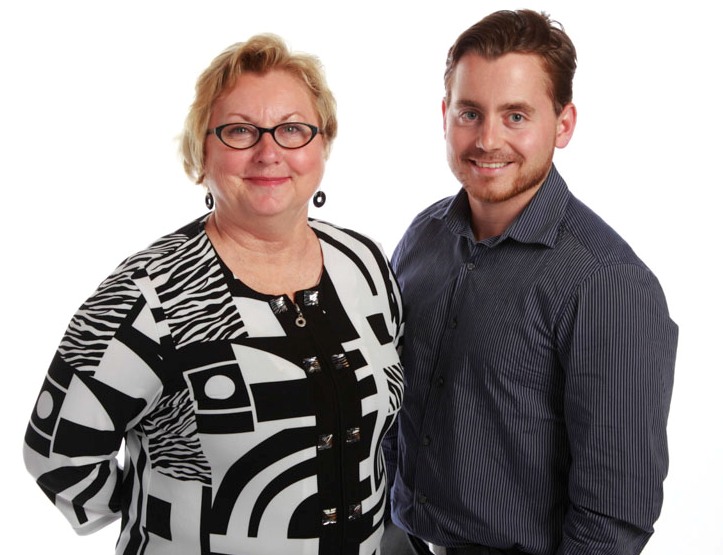 Haldenby Financial Group has four advisors and five support staff in offices across Southwestern Ontario: advising Sarnia, Petrolia, Chatham and the Grey-Bruce region. The advisors work in partnership with their clients, which means they want to meet regularly to monitor and adjust their plans as needed. They are passionate about helping their clients achieve their future goals and dreams. "We are not transactional; we are relational. We develop a strong long-term relationship with our clients," Cathy explains. "Every situation and family that we work with is unique—it makes every day more interesting than the last; and keeps us passionate about our work." Both Dean and Cathy are CERTIFIED FINANCIAL PLANNER® professionals whom have "undergone a rigorous designation process and have requirements to continue upgrading our education so we know about new solutions, changes and trends," Dean explains.
The Haldenby's are both very proud of their record over the great recession in 2008. Their primary focus remained contact with their clients and communication about how market fluctuations would affect them. "No one can predict the stock market and that isn't the business of a financial advisor. Our business is to develop trusting relationships and strong financial plans, so when the market is volatile, clients know we will see them through," Dean says. "It is rewarding to see what happens through the years as families achieve their financial goals," Cathy adds. "We have the expertise and skills to develop, implement and execute financial plans that work."
For more information visit: https://www.mywealthplan.ca/
Two editions of the Year of Local have been released. They are available for purchase at
The Book Keeper
. 100% of the proceeds will be donated to the local Sarnia-Lambton charities featured in the book.