The coffee shop business has changed a lot since Gus Pantazis purchased the original Global Donuts at the five corners location on Ontario Street in 1980. He's been a part of that change. Born in Greece, Pantazis came to Ontario at a young age and was working as a baker for Mr. Donut in Toronto when the opportunity came up to purchase the business in Sarnia. He was newly-married at the time and had a six-month old at home. "I was working two jobs to save money and with a loan from my parents and uncle, I was able to make an offer to purchase the business," says Pantazis. "My parents were my heroes. They believed that if you work hard and do things right, things will do right by you."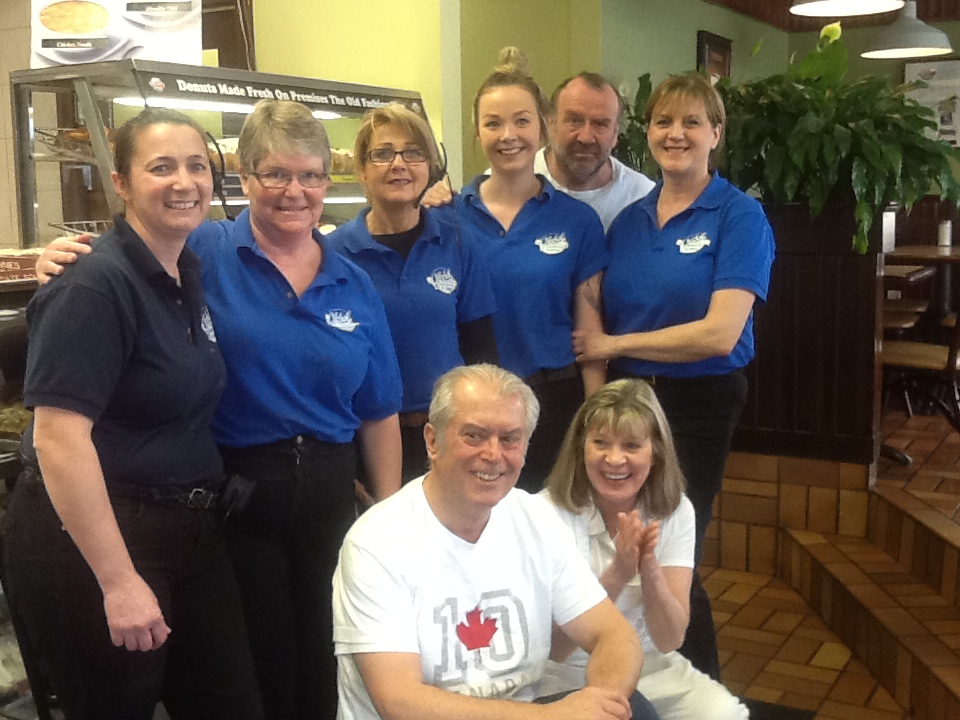 The business was already named Global Donuts when Pantazis took over, but he immediately redesigned the logo, registered the name and started to implement his ideas to one day franchise the concept. A total of fourteen franchise locations opened and one remains. As competition in the industry has grown, Global Donuts has shifted its offerings. "Global Donuts was the first to introduce muffins and butter tarts," Pantazis explains. Global Donuts was close to going out of business a few times over a ten-year period. "It was ten hellish years, we almost flatlined, but we survived. We turned to innovation and quality to do things distinctly different." He gives a lot of the credit to his wife, Petra. "She has been amazing. While she isn't Greek, her name in Greek means Rock. She has been my rock." He also credits his three children as his inspiration. All three worked in the shop at one time, but have since moved on to successful careers in other fields.
Pantazis is very proud of the fact that he runs one of the few remaining independent donut shops. His current location, 1603 London Line, originally opened in 1986, and is open 24-hours a day. Global Donuts offers premium, made-fresh donuts and pastries as well as deli-style sandwiches, soups and chili. To go along with the sweets, Global Donuts serves a great cup of coffee. "We've maintained the quality from day one. It's freshly roasted and we grind our own beans in-house. Customers take notice as it makes a big difference in the taste of the coffee," explains Pantazis. "Everything is served by one of our amazing team members. We have a very passionate staff of twenty. Some have been with us thirty years."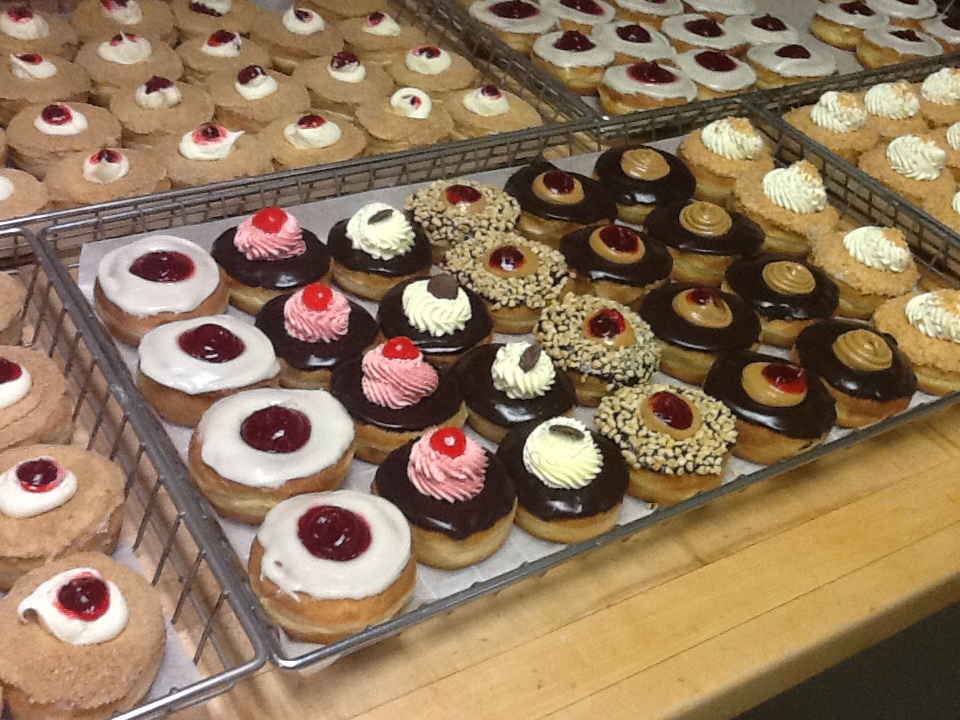 The shop has recently been recognized as one of Canada's top 50 bakeries by Dawn Foods. The nomination came in part because of the volume of donuts they produce, especially their Poonchkis. "We started selling them 30 years ago and it has grown every year since. It started out as a small batch that first year. It's become so popular that people want them throughout the year. We now hold a week-long event and also offer them one Tuesday each month."
Two editions of the Year of Local have been released. They are available for purchase at
The Book Keeper
. 100% of the proceeds will be donated to the local Sarnia-Lambton charities featured in the book.