Donohue Law Professional Corporation
From a very young age, Sarah Donohue was told that she would be a good lawyer because she stood up for herself and others. Her grandfather, Bill Donohue, was a lawyer in Sarnia-Lambton and a judge in Toronto, and her father, Joe Donohue, was a criminal lawyer, and is now serving as an Ontario Superior Court Justice in Sarnia. So it seemed like a logical career choice for Donohue, but one that she initially resisted. After completing a degree in Political Science at King's University College at Western University, Donohue travelled to Ghana, West Africa to participate in an eight-month poverty development program. She then worked in London with marginalized children and youth at a recreation centre and with patients at a high-risk mental health group home. "After looking closely at one of my employment contracts, I believed that elements of it were illegal, but I couldn't prove it, which frustrated me greatly. I wrote the Law School Admission Test that same year."
Donohue specifically chose the University of Windsor because their law program focused on access to justice and provided community-based learning opportunities. Donohue volunteered at the local Legal Aid Clinic, completed a work placement in the Northwest Territories clerking for the Supreme Court, and worked with Indigenous populations. Donohue was called to the Bar in 2014, and worked with the Law Offices of Kenneth S. Marley before going out on her own and establishing Donohue Defence in 2017.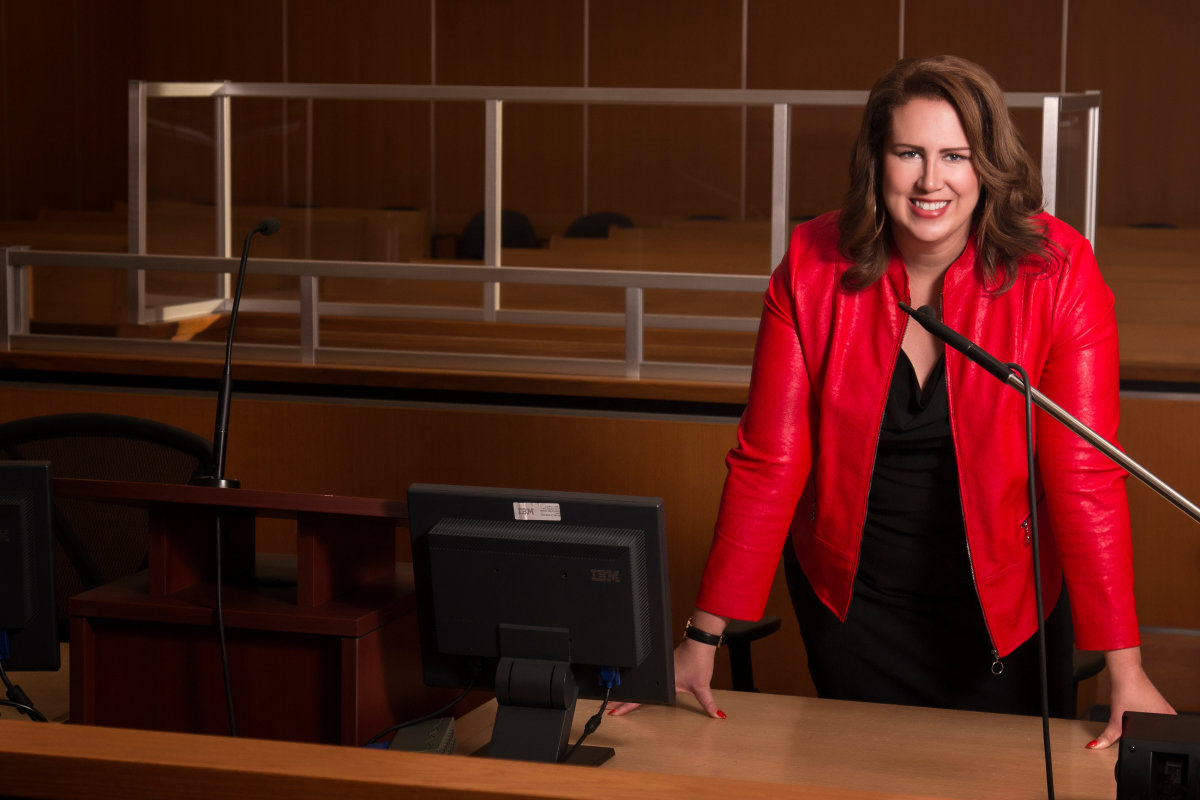 "I chose criminal law because I see an opportunity to assist people, not just with their criminal concerns, but with some of the sociological issues that they are facing." Donohue is involved with support groups that assist people recovering from addiction and she has connections with in-patient drug and alcohol rehabilitation centres province-wide. She also has immediate access to all of the mental health supports in the city of Sarnia and puts clients in direct contact with supports for housing, financial support, and continuing care. "I also like that criminal defense is action-oriented. Over 70% of my time is spent in court advocating for my clients."
Donohue accepts all types of criminal cases, including Charter Rights issues, Criminal Code offenses, and drug offenses. "My role as a defense attorney is to defend my client's actions if the case warrants it, but to also prevent an unjust conviction based on the nature of the state's evidence and conduct. There has to be a check and balance to the state's power, and my job is to ensure that happens." Donohue admits that sometimes this job makes her not everyone's favorite person, but she makes an effort to have a congenial relationship with everyone who interacts with the criminal justice system.
Donohue is known for researching extensively, investigating thoroughly and advocating aggressively. "I've made a name for myself because I am not afraid to push the envelope when I think there has been an injustice. If someone's rights have been breached in an egregious way, I'm going to fight, not let it slide."
For more information visit: http://sarahdonohuelawyer.com/
Two editions of the Year of Local have been released. They are available for purchase at
The Book Keeper
. 100% of the proceeds will be donated to the local Sarnia-Lambton charities featured in the book.