In the days following his spinal cord injury, Dan Edwards' family and friends started Do it for Dan, a campaign to raise funds for medical supplies, home renovations, and items to improve Edwards' quality of life after the accident. Sarnians raised over $150,000, and Edwards was inspired by the community's generosity. "In 2011/2012, there were a lot of teen suicides in Sarnia. I knew we could come together to make a difference, so ten years after Do it for Dan, I started Do it for Sarnia to raise money for Bluewater Health's Mental Health and Addiction Services," Edwards explains.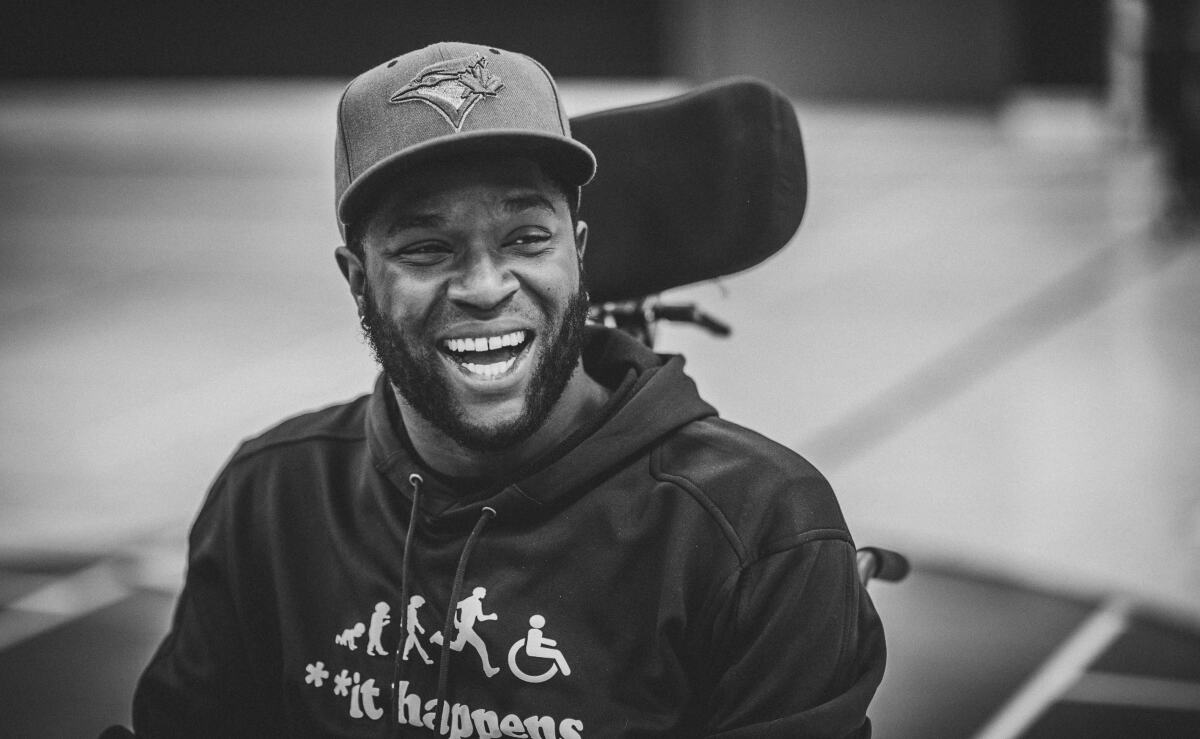 In 2016, Edwards partnered with Bluewater Health Foundation to organize Do it for Sarnia, a block party fundraiser. "We shut down part of Davis Street on a First Friday and featured local musicians. The Block Party sold out quickly, and we raised $10,000 that night." Edwards' goal was to raise $150,000. To meet that goal, the Block Party became an annual event. "In 2017 and 2018, we held the Block Party at the Suncor Agora in Centennial Park and BMO came on as our main sponsor. By 2019, we were $65,000 short of the $150,000 goal, so we recruited Canadian rock band The Trews for the Block Party." Edwards achieved his fundraising goal that same year. The event has since become an annual Bluewater Health Foundation fundraiser known as the LiUNA Block Party.
Alongside his fundraising efforts, Edwards has been a motivational speaker for ten years. He speaks to elementary and secondary schools, colleges and universities, sports teams, businesses, and non-profit organizations. "I started speaking because I wanted to see an end to teen suicide. I want kids to know they shouldn't be ashamed or embarrassed of who they are." Edwards speaks about challenges, mental health and practicing wellness. He shares parts of his journey and how nature, music, family, and friends were key to his recovery and health. "We are made for relationships and community and that's something I want to remind kids of - connection is so important."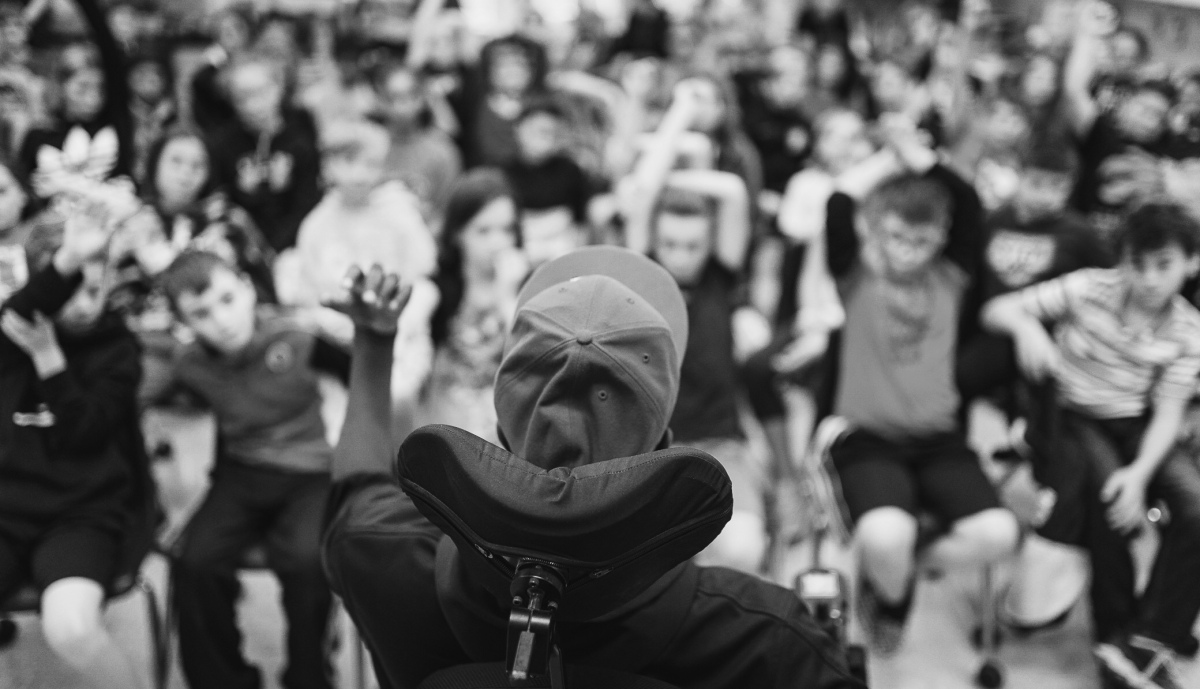 Edwards doesn't rely on a Powerpoint presentation when he speaks; it is just him and a mic. "I don't sugarcoat things. I'm 100% authentic and honest with the kids and they really appreciate it." Edwards is constantly working on updating his presentations to remain relevant to today's kids and what they are experiencing. He also speaks with students about disappointment and failure. "Failure is an important part of life. Just because you don't have something right now doesn't mean you will never have it. Be hopeful for good things, but remember they may not always look the way you think they will."
Edwards is currently in the early stages of planning a new type of fundraiser for 2021. "I met someone who has a wheelchair bicycle and that inspired me." Edwards is working with his personal trainer, dietitian, and doctors to ensure he is physically capable and prepared to complete a long-distance ride. "I have always enjoyed going fast, so I think this fits me."
For more information visit: https://instagram.com/djedwards03
Three editions of the Year of Local have been released. They are available for purchase at
The Book Keeper
. 100% of the proceeds will be donated to the local Sarnia-Lambton charities featured in the books.