When you walk into Adora Spa you feel like you are at a resort, and that's exactly how owner Kathy Cullis intended it to feel. Adora Spa has been providing luxurious spa treatments to Sarnians for more than ten years. The spa originally opened in May 2005 and was located at the corner of Front and George Streets. In April 2007, Cullis purchased the business. "I was looking for an opportunity like this. It allowed me to expand my knowledge and give my enthusiasm and passion to this type of business that I really loved," says Cullis. For forty years she has been a restauranteur, but she was looking for something different. "I'm really excited to be able to focus solely on the spa. It's been a long-term dream of mine."
Cullis and her husband owned and operated several KFC restaurants for the last twenty-seven years. "I enjoyed owning the restaurants. I learned a lot about running a business, my love for the hospitality industry and just how much I enjoyed working with people," Cullis explains. Purchasing the spa allowed her to focus her experience and expertise in a new direction. While she enjoyed the downtown location, she found that she needed more space. In 2015 she decided to relocate the spa from a building with 2,500 square feet to a space almost triple in size. Cullis appreciated the challenge of designing the new space. "It was a great opportunity not only for the business but it also gave me the chance to really put my knowledge into the planning and redevelopment of the expansion." The new 6,800-square foot facility is located at 1410 London Road.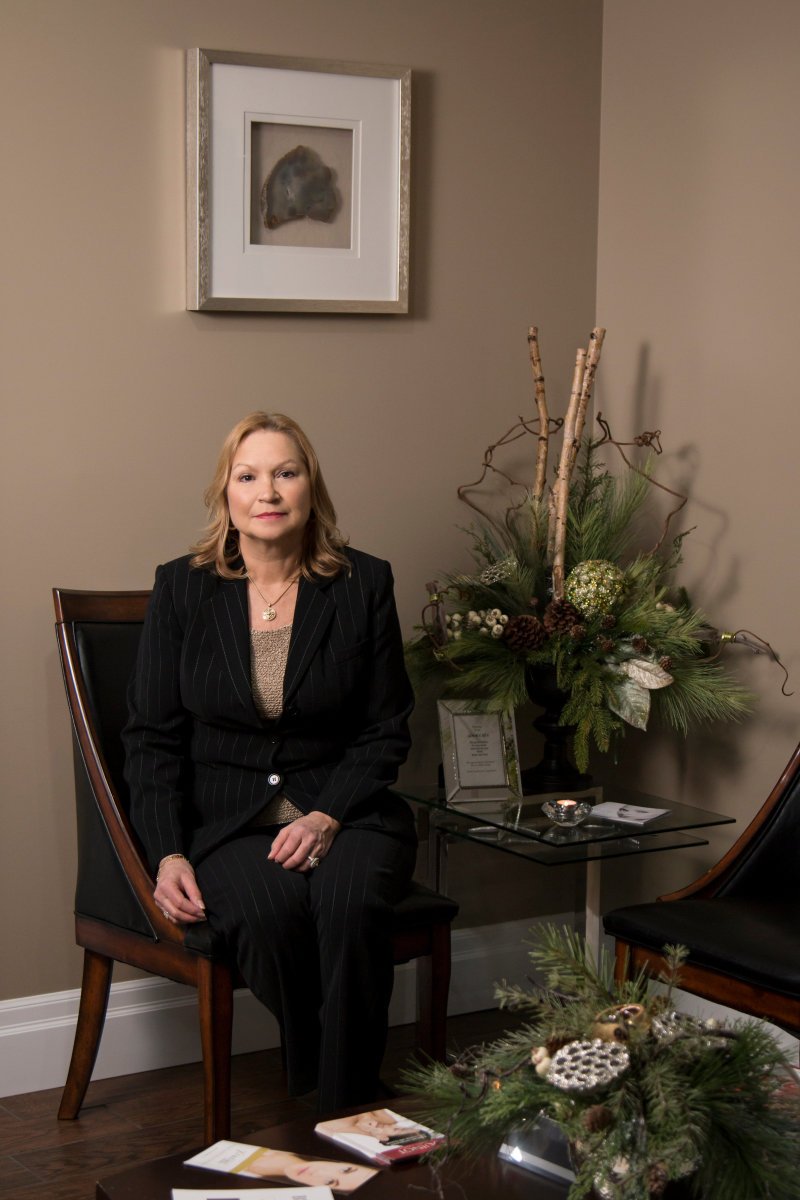 The new space gives Adora Spa the opportunity to provide a relaxing atmosphere. "It's a luxury chic experience that no other spa in the area offers." Cullis selects brand names that are known for their quality and results, including Guinot, Swiss Line, Jane Iredale, Xtreme Lashes and Gehwol. "All our products have a great deal of science and technology that goes into their development." They also offer ZOYA chemical-free nail products, and they recently launched the Organique, Skin and Body care, which is eco-certified. The spa offers a full range of esthetic services, facials, hand and foot treatments, makeup, sugaring, waxing, tinting and registered massage therapy with direct billing to insurance. They host larger groups of up to twenty. They also cater to couples. "We have a really nice couples' treatment room where we are able to offer registered massage therapy, facial treatments, pedicures and hot stone massage side-by-side. We also have an amazing Aqua Therapy Room where we do body scrubs, mud and detox treatments."
To offer the best service, you need a great team. "We have fourteen staff members including myself and we are currently in the process of adding two more," Cullis says. The entire team is focused on the client's experience. "We love seeing customers leave feeling like a new person, like they have had some time to rejuvenate themselves, and refresh their mind, body and soul."
For more information visit: http://adoraspa.ca/
Three editions of the Year of Local have been released. They are available for purchase at
The Book Keeper
. 100% of the proceeds will be donated to the local Sarnia-Lambton charities featured in the books.