Abram Sheet Metal & Refrigeration Inc
Construction & Renovation
Abram Sheet Metal & Refrigeration was started by Arthur Abram in 1924. Abram was a tinsmith who began by making milk cans for local farms. When gravity furnaces came along, Abram started making ductwork. As the business grew, it made sense to start supplying the heating and air conditioning equipment that went along with the ductwork. In 1970, Abram was killed in a car accident, and his son, Russel Abram, took over the business and grew it considerably. Thirty years later, he has passed the business on to Angela Abram, Dan Abram, and Paul Campbell. "All three of us are third-generation Abram and remain active in the day-to-day operation," explains Campbell, who started working at Abram in 1989 and is the general manager.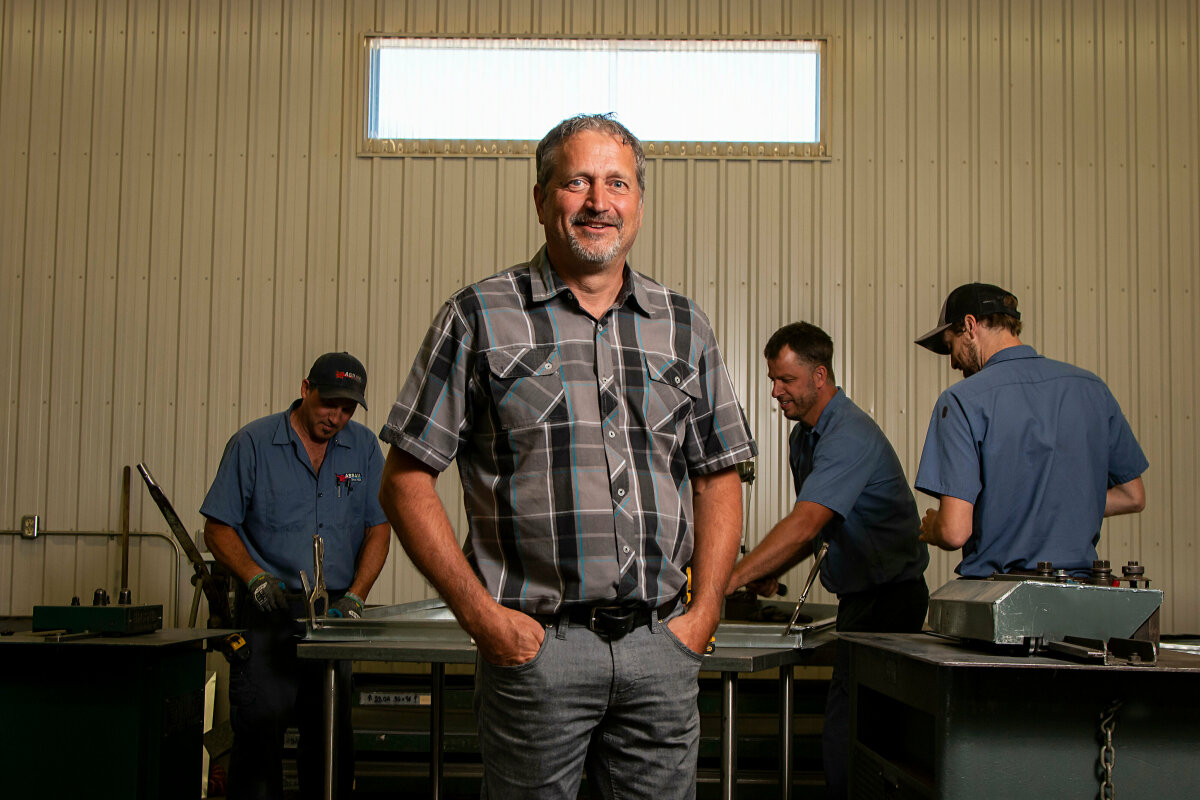 Abram's business is divided into three segments: residential, commercial, and refrigeration. "We sell and service residential heating, ventilation, and air conditioning (HVAC), which includes furnaces, air conditioners, heat pumps, and control systems." Abram also installs and services commercial HVAC equipment and refrigeration units, including walk-in coolers and refrigerated display cases. "Our technicians are trained and equipped to handle everything from routine HVAC maintenance and repairs to complex commercial installations. We have a reputation for excellence and integrity, and we work hard to maintain that," shares Campbell.
The HVAC business does have its challenges, including understanding government regulations, finding qualified staff, and keeping up with new technology. "We invest in training to ensure our technicians are effective and efficient when installing, servicing, and repairing equipment. Technology changes quickly and we need to be on top of that." Abram provides personal, local service to its clients. "We are in our customers' homes and businesses. We develop a relationship with them. Big corporations rely on marketing to reach customers. As a local business, we rely on satisfied customers and referrals. It's important that we do the right thing on each call. Excellence in customer service is a must."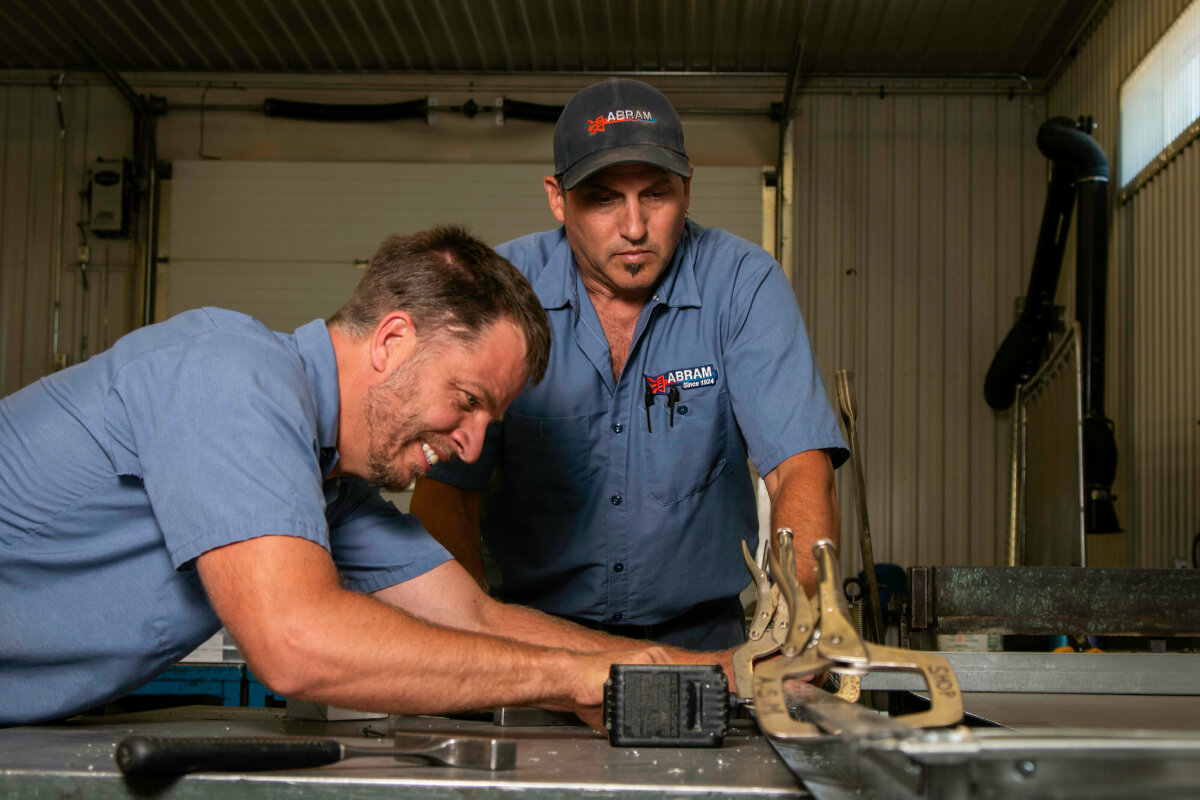 The Abram family is proud of their near 100-year history and is thankful for the support and trust Sarnia-Lambton has shown them. "100 years is a big deal, so we must be doing something right! Personal service and the fact that people can call or come in and talk with an Abram is important."
When thinking about heating, ventilation, and air conditioning, Abram wants to set the standard and have customers think of them first. They recognize that HVAC systems are big purchases, and they provide a variety of financing options to make purchasing as affordable as possible. "Helping a customer make their home more comfortable is really rewarding." Campbell also loves being a part of his staff's lives and seeing them succeed. "It's also great to be involved in our community by supporting different non-profits and other organizations that are important to our staff. This is where we have all been raised and where we run a business, so we really appreciate our community."
For more information visit: http://abram.net/
Three editions of the Year of Local have been released. They are available for purchase at
The Book Keeper
. 100% of the proceeds will be donated to the local Sarnia-Lambton charities featured in the books.