When you walk into Sarnia's TJ's Furniture & Home Decor, do not expect to be instantly surrounded and steered toward the cash register. Rather, expect a welcoming smile from Danielle Russell and John Vander Maden who will gladly answer any of your questions and patiently guide you toward your potential purchase. You see, customer comfort and satisfaction is job number one at TJ's. "When you come into TJ's you meet John or me and we are genuine, authentic people and we want our customers to feel at ease when they shop here," Danielle says, "Ours is a low-stress, super fun, non-commission sales job. It is all about the customer service and that is how we market ourselves."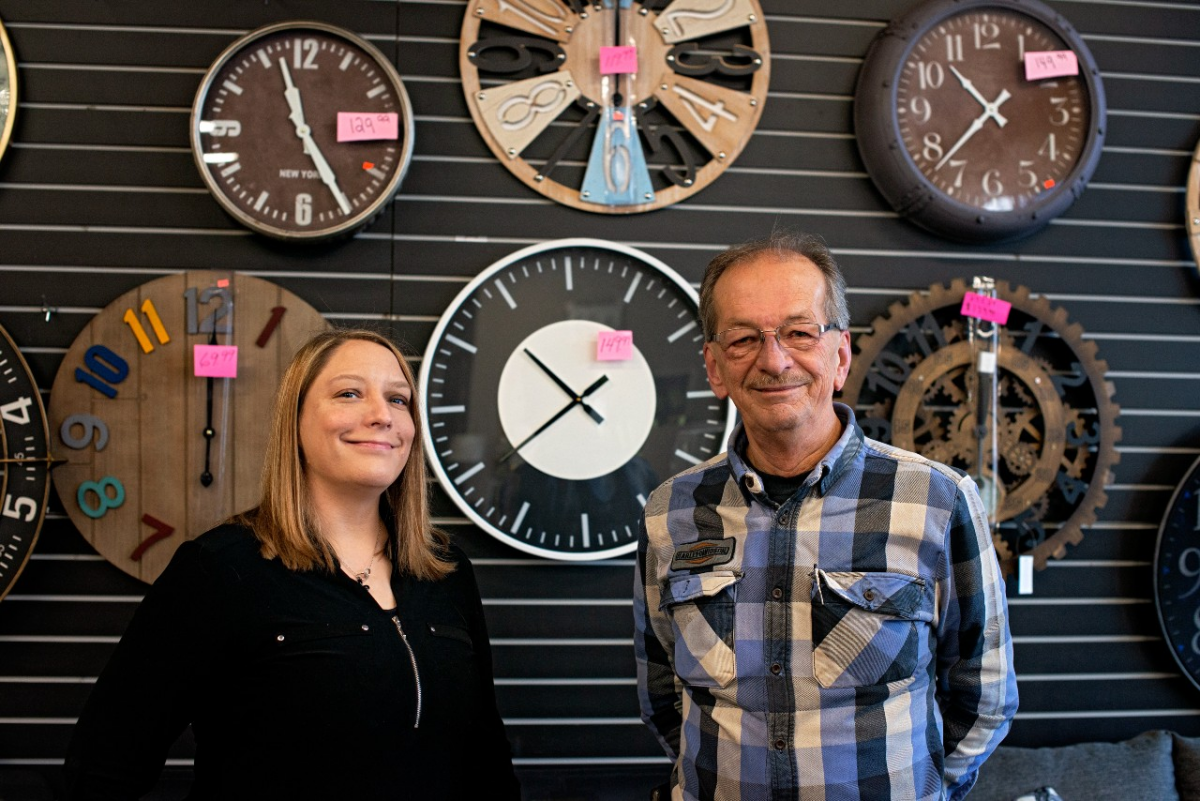 John, 70, has been working at TJ's for nearly 25 years and says he has no plans to retire any time soon. "I couldn't sit around and do nothing," John proclaims, "I've got to keep busy." Danielle, 43, is approaching her fourth anniversary at TJ's. "This is a family-owned business and it has been around since 1992," Danielle says, "I did training and development for a non-profit organization prior to this so I was familiar with doing sales and retail. This was a new avenue for me and it's a lot of fun. I just knew working here would be a great fit for me."
The business was started by current owners Tim Kember and Janet Cole who ran it originally out of a flea market. TJ's Furniture & Home Décor was located on London Road where the Refined Fools Brewery is now and moved to its current location at 1644 London Line six years ago. "The owners pop in every now and then, but they also travel a lot," John says, "They can see that Danielle and I both enjoy what we are doing here, so they feel at ease. They trust us to just do our thing."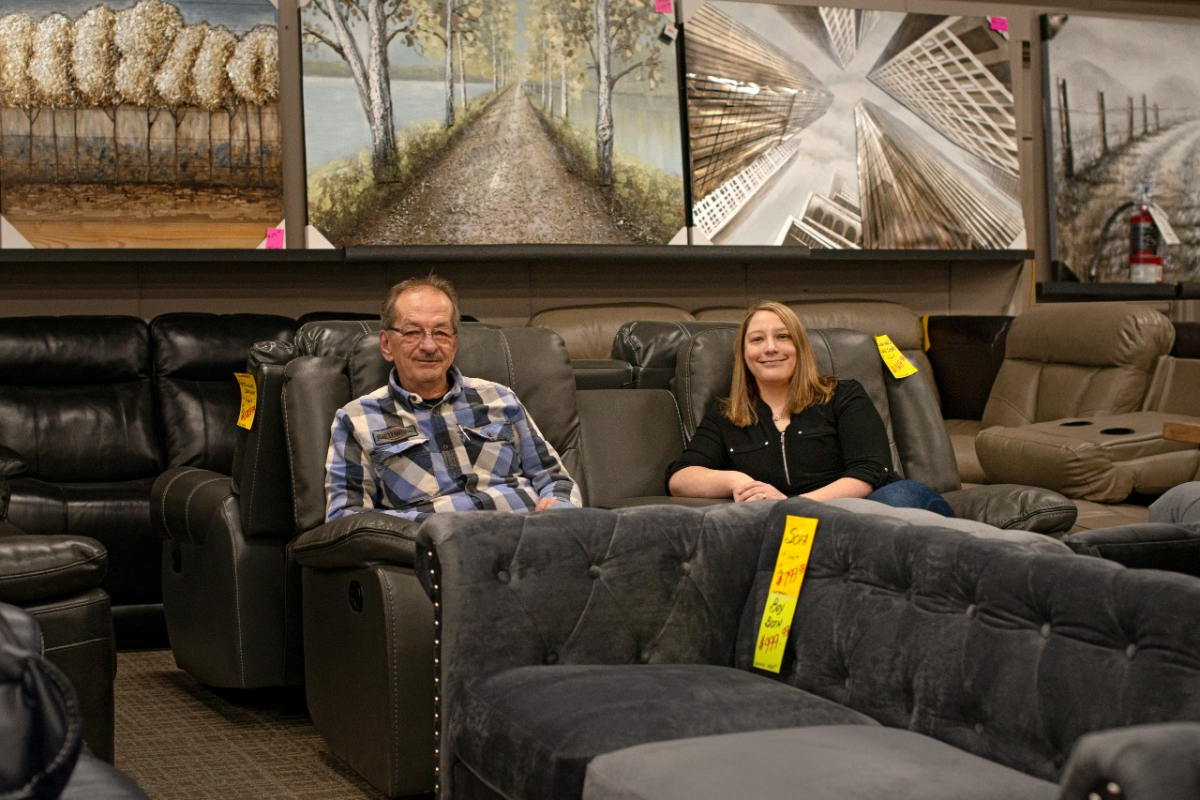 John feels the fact TJ's is an independent operation gives them an edge over some of their larger corporate competitors. "We don't have a problem with the competition," John says, "We are known for our quality and the non-pressure from our sales staff. The attitude of the sales staff at some of the big box stores turns some customers off. That is what I have been told. The customers don't experience that here. They come in and within moments they are laughing and smiling and having fun."
John enjoys hunting for good furniture he knows will impress his regular customers. "We do a lot of investigating before we hook up with a company. I like to read reviews and see and touch and sit on their product before we commit to it. Being a small, independent, if we have an issue with a company, we know there are plenty of others out there so I wouldn't hesitate to go to a better one," John explains. This keeps the stock at TJ's constantly changing. "You will see something one day and you might not see it again. Our regular customers appreciate that," shares Danielle.