Two weeks after non-essential businesses closed due to COVID-19, Kendra Petley, owner of Lalology Beauty, spoke to a friend who owned a local restaurant. "My friend didn't know if their business was going to pull through, so I started brainstorming with Rodney to see if there was a way we could help." Petley's husband Rodney James Medwid, owner of Medley's Kitchens, was on board right away. "I felt really fortunate that I could still work, and I just wanted to put any extra energy I had into helping out people who weren't as fortunate. I liked the idea of a Facebook group for restaurants to share menus and specials. We also wanted to include the beauty industry because of Kendra's lash business and two of my bandmates own hair salons," explains Medwid, lead singer/guitarist for Rodney James and the Riot.
Supporting Sarnia Businesses During COVID-19 Facebook group launched on April 1, 2020. Restaurants posted menus and takeout/delivery information and salons connected with clients. "We started off with our favourite restaurants and from there it grew to fantastic restaurants we didn't even know existed and every kind of local business you can think of," shares Medwid. By the end of April, the Facebook group had over 9,000 members and hundreds of posts. "People really started to engage with the group by asking questions, posting photos of their takeout, and sharing specials and deals. The search bar in the group makes it easy for people to find whatever they are looking for."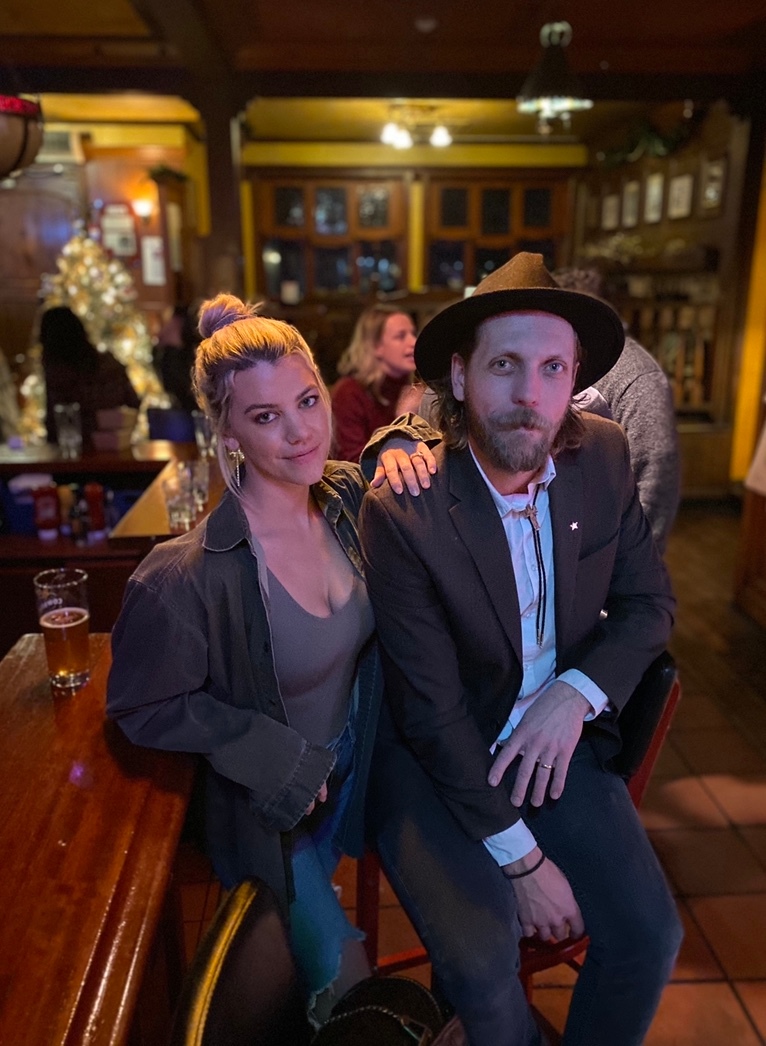 Petley and Medwid also started to offer restaurant video features. "We wanted to offer those restaurants who were being really positive and getting great reviews a little something extra. The feature allows us to plan ahead, so if a restaurant has a special we can work to have it sold out," explains Medwid. The video features soon evolved to include live musical performances by local artists including Andrew Borody, Dave Russell, and Scott Manery. "I wanted my gigging friends to get paid because they have lost income too, so we set up an email account to accept donations. A quarter of the proceeds would go to the artists and the rest to local charities. These guys are so generous and in many cases they have forgone their share and added it to the charitable donation."
Posting content, moderating comments, and responding to messages on the Facebook group takes the couple about eight hours a day. "Rodney and I each do about four hours a day, and it is time well spent. I was feeling a little down when this all started, but this group really gets me through the days," shares Petley. "Everyone posts what they ate for dinner, and it feels like we are sharing a meal. It's those little things that keep you afloat."
Supporting Sarnia Businesses During COVID-19 Facebook group will be selling hats and shirts, with all proceeds going to local charities. "Sarnia has such a wonderful sense of pride and community. You don't find that in many other places. We are so lucky to live here, so why wouldn't we do this right now."