Artwalk started small in 2002, and now takes over Sarnia's downtown core with a weekend-long festival of arts and culture. "I became involved with the event in 2005, when I had my bookstore downtown. In 2007, I joined the board and picked up the music programming. It has built up slowly over the years and in 2010 it became a bigger focus," says Billie Jo Gage. The event was started by Shawn McKnight and the late Ann Stirling.
In 2010, the main stage was located on Lochiel Street and a secondary stage was erected on Davis. "That was one of my favourite years. We had Tom Wilson, Pat Robitaille and Romney Getty play. We were able to put money into the sound and production and it sounded fantastic." Grants made it possible to bring even bigger acts to the community. "Hawksley Workman played in 2012, and Rah Rah supported. There was a big stage set-up in the Scotiabank parking lot. The live music adds a lot to this festival and people tend to stay longer because of it. It gives them anchor points in the festival to hang-out, eat, drink and take in new and familiar live music."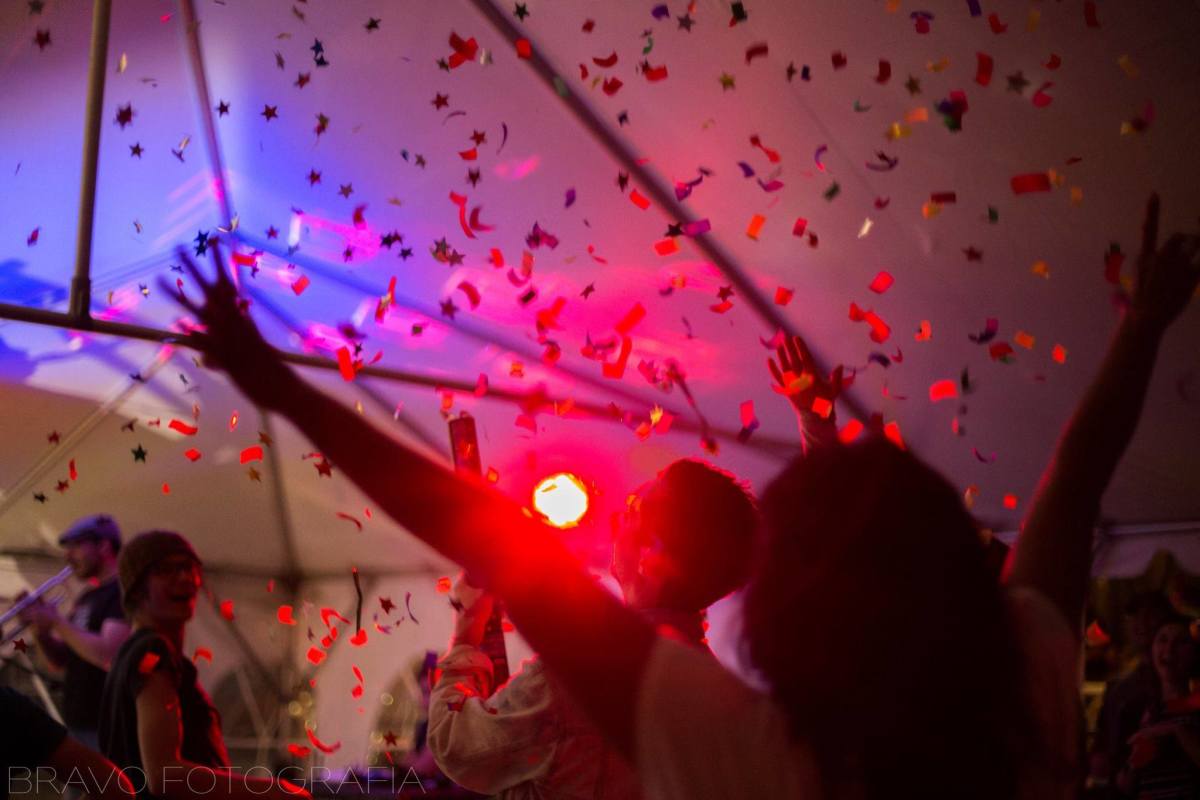 Artwalk is a community-centred event with free admission. The event has become a major attraction with over 25,000 visitors in 2017. "From the Library to City Hall, the streets are lined with hundreds of artists, craftspeople, food vendors, demonstrating artists, live performances and children's activities." Local group Bluewater Trails offers a bicycle corral for those cycling to the event. Environmental groups work with artists to strengthen the community through the promotion of healthy living and environmental stewardship as part of our everyday lives. "I'm very passionate about music and I love going to see live shows. For Artwalk, I try to line up a broad range of music that will appeal to all genres and tastes," explains Gage.
Each year, they tweak the set-up as needed. "Last year we did a Gospel Session on Sunday morning." Creative County grants have helped make the event more accessible for local artists. "We had the Creative County Stage with local beats two years ago, and will have a local artist showcase tent in 2018. We greatly appreciate the support." Volunteers play a big role at the festival. "There is a dedicated group each year that have helped support me and the festival throughout the years."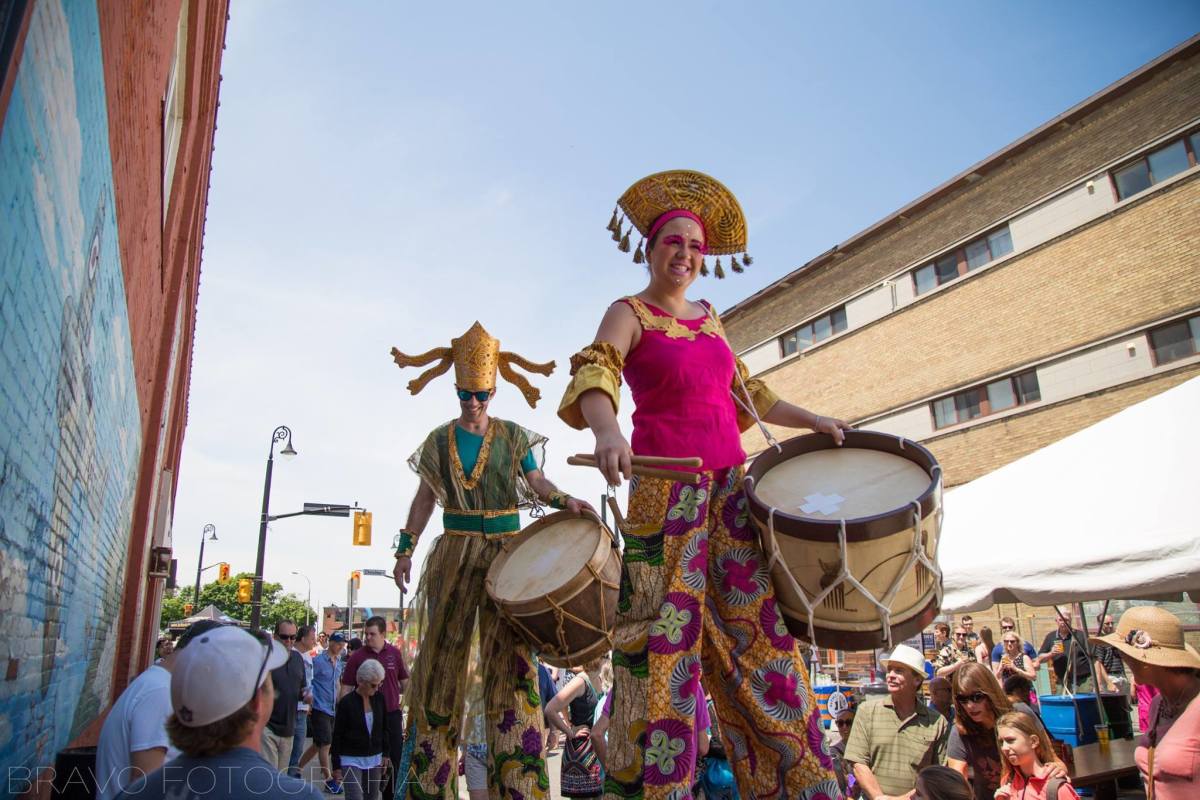 Bands like Zeus, The Strumbellas, Olenka & The Autumn Lovers and Elliot Brood have all graced the Artwalk stage. "We've had so many local artists like the Tree Streets, Cora Lajoie and the Chocolate Robots over the years, as well as artists originally from Sarnia who have moved away: Slakah the Beatchild, Donovan Woods, Emm Gryner and folk artist Preetam Sengupta, to name a few. There are so many truly amazing artists from Sarnia-Lambton and to be able to see them in an outdoor setting in our own beautiful downtown is absolutely awe-inspiring."