Do you care about your legs' health? Have you ever thought about how blood gets back to your heart from your toes? If so, you'll love Odd Duck International, a Sarnia-based compression sock business launched in 2018 to make people's lives happier and healthier. "Compression socks have been known to be beige, boring and geared toward 'old people', but Odd Duck has turned that idea upside-down with its bold materials and a price point of only $29.99 per pair," explains co-owner Darren Hakker. Odd Duck is quickly finding itself in homes across Canada, improving blood flow and generating smiles everywhere.
The business is the brainchild of Darren Hakker and Jeff McCoy. Jeff was born and raised in Sarnia and has decades of experience as a professional sales manager and owns a corporate photography business. Darren lives/breathes Sarnia as well, while owning a marketing firm founded on the belief that community comes first. They brought onboard local designers, and worked with production studios to set the stage for a picture-perfect pond. "The idea for Odd Duck was hatched years ago," says Jeff. "But once we got our 'ducks in a row' and analyzed our 'fowl' competition, the whole idea really took off. Now here we are in 2020 and constantly hearing from our customers, including nurses, runners, customer service reps and hospital patients that this is the exact thing they've been looking for." One honourary Odd Duck owns eight pairs, and swears by the difference they make.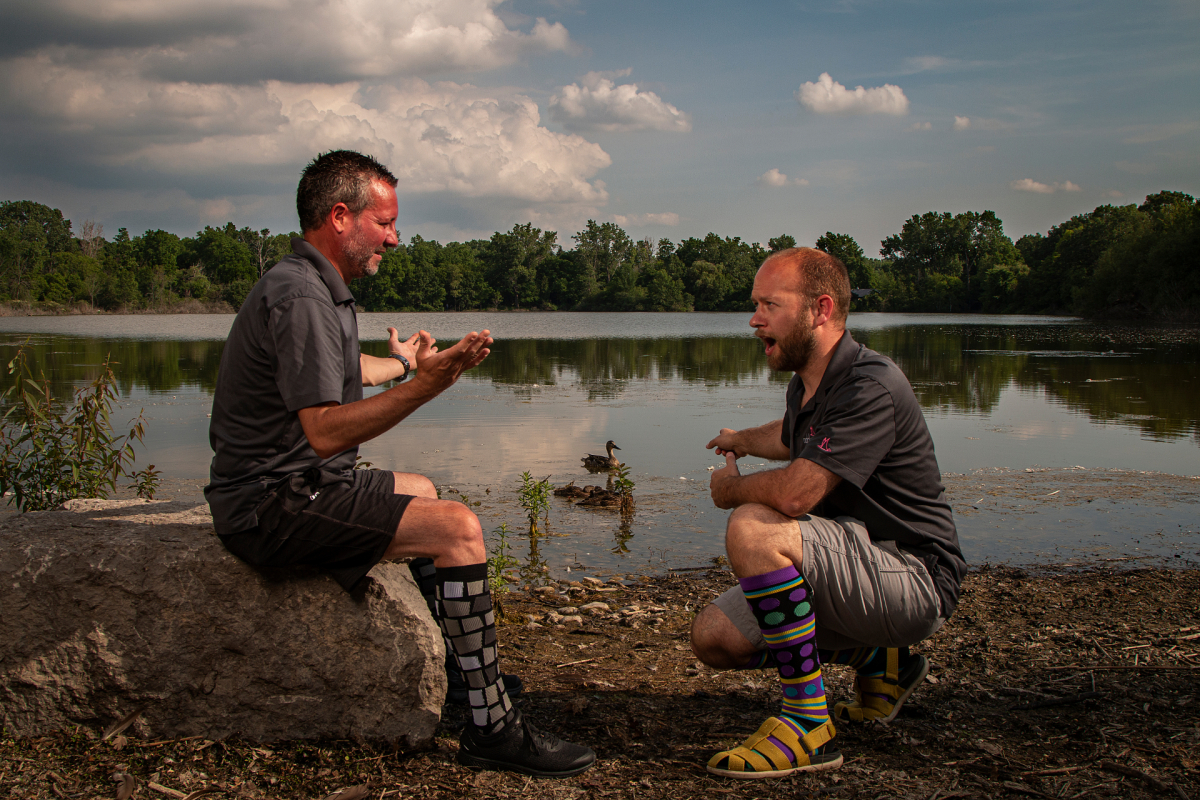 Odd Duck began with two supportive retailers in Sarnia, and steadily grew from there. Confident in the brand they built, Odd Duck's duo put all of their profits into having a booth at a nursing convention in Huntsville, where they were literally met with applause and practically sold out of its inventory.
A second significant milestone in Odd Duck's life was the massive Toronto Shoe Show in February 2019. Jeff and Darren researched and designed a stunning trade show display, sourced local craftsmen, and worked with them to produce a 10′x10′ booth that wowed hundreds of retail store owners who attended the show. "We couldn't believe it when they awarded us the Most Innovative Booth Award," adds Darren. "That show really opened our eyes to the Canadian retail industry and how we could have a key place in it." Odd Duck followed up that award with the Sarnia-Lambton Chamber of Commerce's Marketing & Promotions Award win.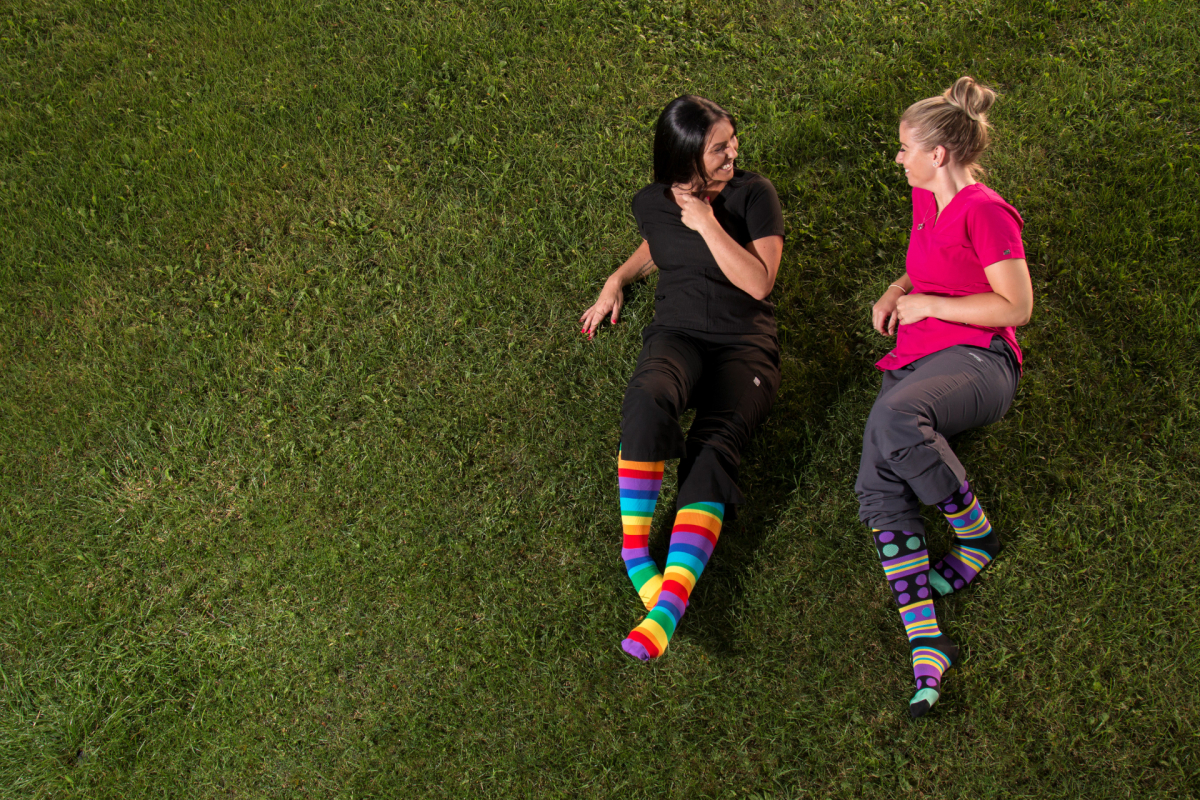 But the success of Odd Duck didn't end there, and won't stop with 'just' selling socks to people who need them. "We love our community," explains Jeff. "And that's why we support a wide range of community initiatives through our charitable programs. Yes, Odd Duck is a sock business, but it's about so much more – it makes a difference." This is just the beginning for the fledgling business. Darren and Jeff are excited to expand Odd Duck's product offerings and help more people as they continue to grow across Canada and throughout North America online at www.OddDuckSocks.com.