Tom Fisher has always had a strong sense of roots. A Sarnia native, he had spent many years working across Canada in a variety of sales positions, including with Ford Motor Company and, most recently, as the Field Training Manager for the Canadian Federation of Independent Business in British Columbia. After so many years away, Fisher moved back to the area to raise his children and explore a few business opportunities. He has fond memories of the area. "I played AAA Hockey here and had a full junior hockey career as a result of playing in such a great minor hockey system. I've left five different times, but I always came back to Sarnia." Fisher appreciates the slower pace, and wanted the same for his kids.
In May of 2016, Fisher started Mudsen & Company. This unique sales agency offers sales consulting services and allows companies to outsource their sales and marketing processes. Fisher uses his years of sales experience to network, develop marketing plans, and to recruit and train salespeople. "I have worked in sales and sales management for more than twenty-five years in many different environments. I am passionate about building plans and implementing sales processes that fit with our clients' values and goals," Fisher explains.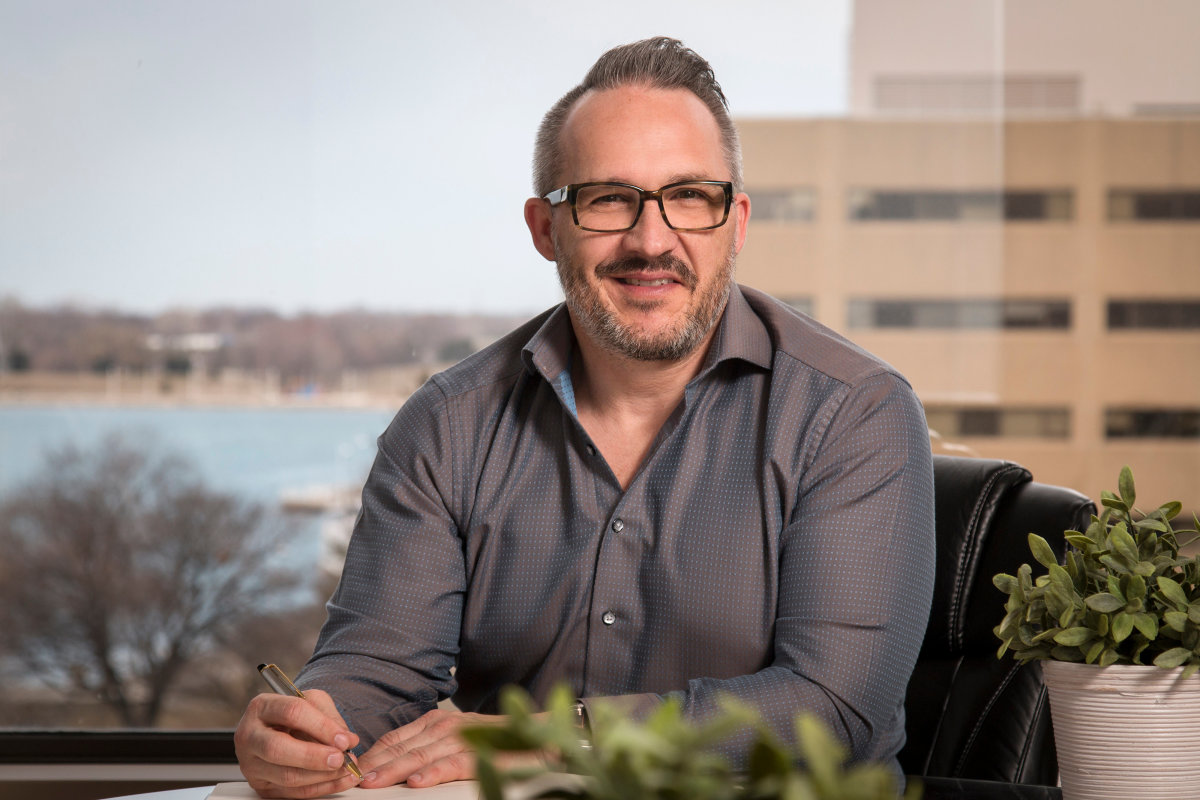 Family is everything to Fisher. The company's name comes from his daughter, Myah, who had trouble when she was younger pronouncing her brother Hudsen's name, instead calling him Mudsen. The name stuck. He also likes using the image of a wheel stuck in mud to highlight how his company can help. "We are focused on clearing out the mud by introducing sales, marketing and management processes that we execute and ensuring we remain on track to reach our clients goals. This describes our company's mantra to a T."
Fisher's understanding of sales cycles and marketing has served him well across many different industries. Today, he puts that knowledge and experience to work for his clients, helping them to increase their sales and market reach. Fisher understands that it can be difficult for smaller companies to take on their sales and marketing alone, and that's where he comes in. "We develop and implement sales and marketing strategies and processes that will bring the desired results for clients. We can save them money on salary costs and payroll taxes by consulting," Fisher explains. Each client receives a customized plan to suit their needs and budget.
Fisher re-connected with the community by getting involved with Year of Local. "This project has been a lot of fun to work on. We have some great organizations in Sarnia-Lambton, and sharing their stories is important to me." One of the main motivators for starting his own company was the ability to spend time with his kids. Previously Fisher had travelled across the country for his job; now he is able to attend the events that his kids are taking part in. "One of my favourite things about being back in Sarnia is getting to see my kids' hockey games, plays, and spend quality time together," says Fisher, with a smile.