Lovewell Birth Collective Wellness Shop is owned by Nicole Newman, Stephany Borthwick, Carlie Pitka, and Tory George. The partners had dreamed of creating a safe space for community care. "Lovewell from the start was always about serving the community in the way that we could," explains Newman. Prior to opening Lovewell, Newman, Borthwick, and Pitka were practicing Doula's in Sarnia. After winning the Sarnia-Lambton Business Development Corporation's Win This Space Competition, they opened their storefront at 188 Maxwell St. in Sarnia. Tory George joined Lovewell in 2020 as a prenatal yoga instructor and having fallen in love with Lovewell, joined the Collective as a partner in 2021.
As defined by Pitka, a 'doula mothers the mother'. "We support families through pregnancy, childbirth, and postpartum," explains Pitka. The concept of a doula stems from the word to serve. At Lovewell, the partners and their doula collective prioritize quality care and provide that support system to new families during a time of transformation. "Your pregnancy journey, birth experience and postpartum is something you will never forget. From the time it begins, our hope is to walk alongside birthing individuals and caregivers as they navigate this dynamic time," says Borthwick.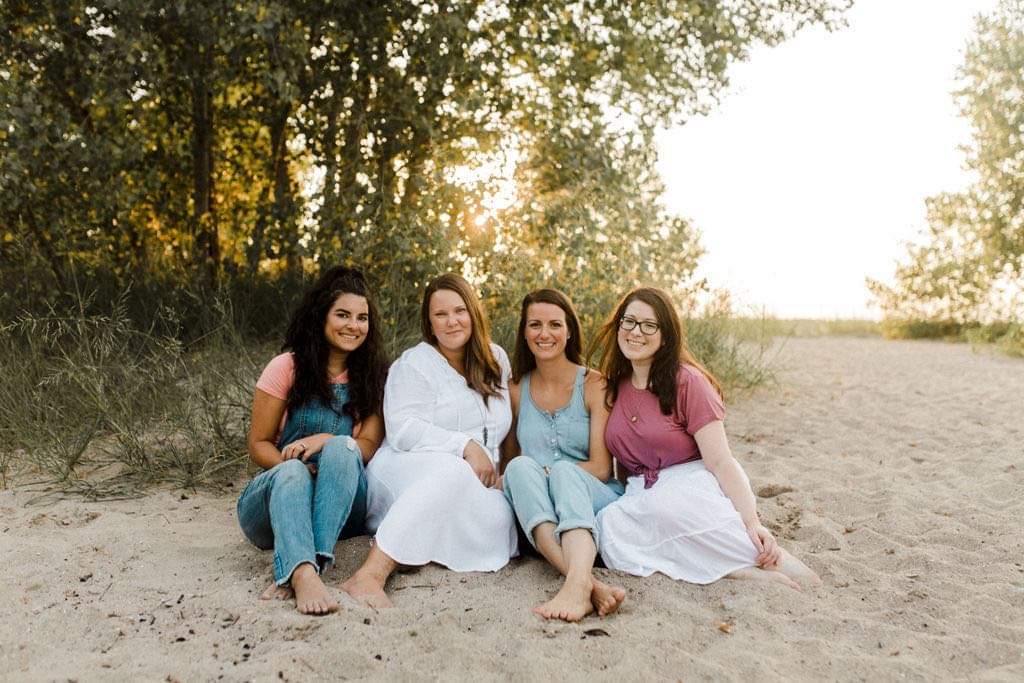 It was important for the partners to have a brick and mortar location to curate a wellness shop and have a dedicated teaching area. "We wanted a space where we could have classes and provide that village where you could meet new people," explains Pitka. The storefront meant that Lovewell could give more to the community. "We want to be a part of our community in a way that is lasting, reciprocal and beneficial," shares Newman. Having a storefront brought about an influx of community interest in pre and postpartum services. "Hiring a doula is becoming more popular as people become increasingly aware of the benefits and the support that it can provide the family," shares Newman. Lovewell has grown to meet the community's needs and now has three additional doulas in their collective.
As their business grows, the partners continue to find joy in their work and the challenges it brings. "Knowing that we are making a difference by enhancing someone's birth or postpartum experience is so rewarding," Pitka explains. The Lovewell store front is now a booming spot for caregivers to gather as it quickly transforms to a studio space for classes and workshops. "We offer everything from pre and postnatal yoga to baby sign language and infant massage. We want our space to be a place where like-minded community instructors also have a place to gather their own students and so we offer studio rentals for a small fee," says George.
Lovewell's community drop-in has been a saving grace for new parents after 2 long years of Covid lockdowns. Parents come to gather and support one another, sharing stories and lots of laughter. The four partners are excited to watch the business grow, and continue to build support for young families. When asked what was the most fulfilling part of their business, all four readily agreed, "We are living out our dream."